A pimple before an important event is no less than a nightmare as these breakouts are more than enough to break our hearts and break us down into tears. Well while we were trying to understand the different types of pimples like zits, cysts, whiteheads and pustules here comes another one, the blind pimples. Well if there is a problem there exists a solution too so without a further ado let's dive right into this article and understand what these blind pimples are and get our hands on some DIY recipes that will help you to get rid of them.
What Are Blind Pimples?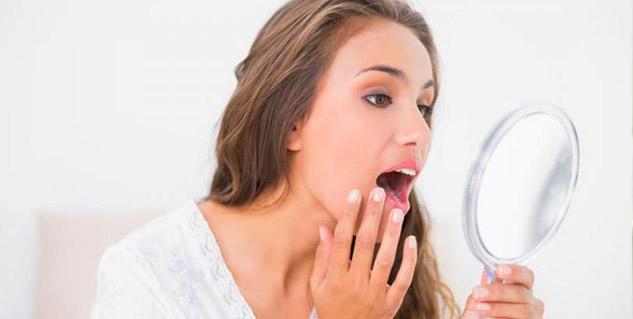 Also Read: 5 Things That Can Worsen Your Acne
Acne develops underneath the skin due to the combination of bacteria, dirt, dust and sebum that gets trapped into the pores and as a result forms a painful lump under the skin which does not have a head like the other pimples. These pimples can occur anywhere from your forehead to chin and from nose to that jaw. As these pimples are deep rooted they hurt when your hands on them
What Causes A Blind Pimple?
Although there can be many underlying factors that can cause these blind pimples, here we have listed some of the most common causes which might lead to the formation of blind pimples under the surface of your skin.
1# Bacteria, Oil and Dead skin cells
The production of too much or excess sebum from your sebaceous glands when combined with the dirt, bacteria and dead skin cells results in the formation of a plug in the follicle which results in acne. The bacteria that lives on the skin can infect the plugged follicles which might cause cysts, nodules, papules and pustules.
2# Genes
There are many cases in which the root cause of such skin problems is the family history and the genes that you acquire at birth.
3# Hormones
With growing age our body undergoes different kinds of changes and while these changes take place some hormones are secreted which can be the reason behind the stubborn Hormonal acne.
Some other secondary factors that can lead to the formation of these painful blind pimples are stress, humidity, air pollution, irritating skin or cosmetic products, friction from tight clothes, harsh exfoliators, picking or popping pimples, etc.
Home Remedies to Cure Blind Pimples.
Here are some easy, quick and simple DIY Home remedies that you can try to get rid of these painful blind pimples.
1# Raw Honey
Also Read: Revisiting 3 Old-School Home Remedies Including Honey And Turmeric And It's Role In Keeping Us Healthy
Popular for its antibacterial, anti-microbial and anti-inflammatory properties, sweet tasting healthy is very beneficial for your skin as it can be used to treat dry skin and acne as well. Here's how you can use raw honey to treat blind pimples.
Ingredients
How to use?
Take 2-3 drops of honey and apply it on the affected area with your fingers.
Leave it on overnight and wash with some cold water the next morning.
2# Lemons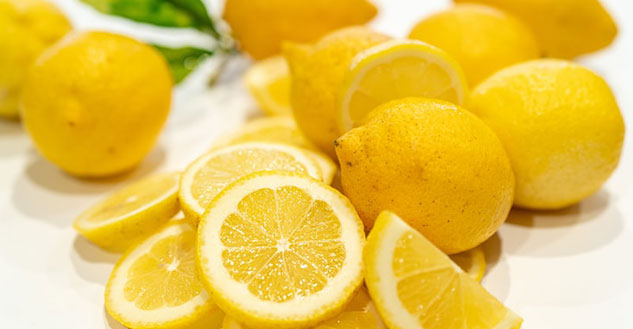 Rich in Vitamin C this citrus fruit is a part of every DIY lover's beauty regime. Lemon juice helps to treat the blind pimples well along with reducing dark spots due to its anti-inflammatory and bactericidal properties. Let us learn how we can use this super fruit to treat pimples.
Ingredients
½ a lemon
2 tablespoons of water
Cotton swabs
How to use?
Squeeze the juice of half a lemon in a bowl and add water to it.
Mix it well and apply it with the help of a cotton swab on the affected area.
Leave it on for 15-20 minutes and wash off with some cold water.
3# Tea Tree oil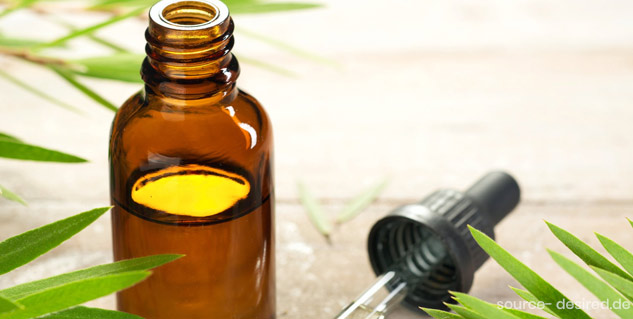 Also Read: How To Use Tea Tree Oil For Healthy Skin
An essential oil that has recently been taking up the beauty industry and can be found in beauty products like face washes and facepack and also as an essential oil itself, tea tree oil is proven to be beneficial for almost all kinds of pimples. As this essential oil comes with antimicrobial and anti-inflammatory properties it helps to fight the infection and inflammation linked with the pimple. This is how you can use this key beauty ingredient to treat blind pimples.
Ingredients
2 drops of tree tea oil
1 teaspoon of sweet almond oil
Cotton swabs
How to use?
In a bowl mix tea tree and sweet almond oil with the help of a cotton swab.
Now use the same cotton swab to apply this oil mixture to the affected area.
Leave it on overnight and wash off the next morning with a mild cleanser.
Blind pimples can be painful at times but restrain yourself from picking or popping them at all costs as doing so might worsen the pain and leave back some marks as well. Follow this super easy DIYs to treat your blind pimples but make sure to take a patch test before using them to check if you are allergic to any of the ingredients used.
Read more articles in Skincare