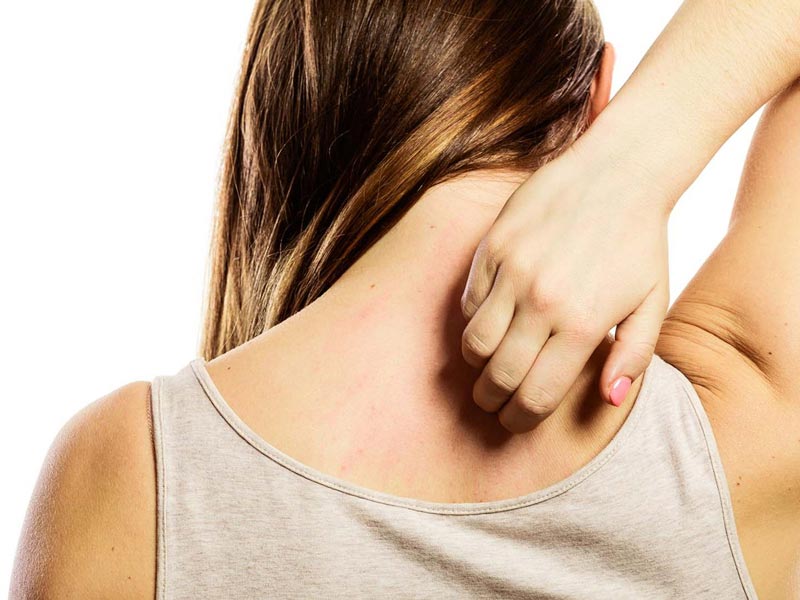 Nothing can match the level of happiness that chai-pakoras and a long drive with those retro songs on a monsoon evening can give you. No matter how much you love the smell of wet soil in the rainy season but skin issues like allergies, pigmentation, ringworms and acne. So without wasting any more time let us take a deep dive into the skin problems associated with the monsoon season, some prevention tips and some DIY home remedies to get rid of them.
Monsoon Skin Problems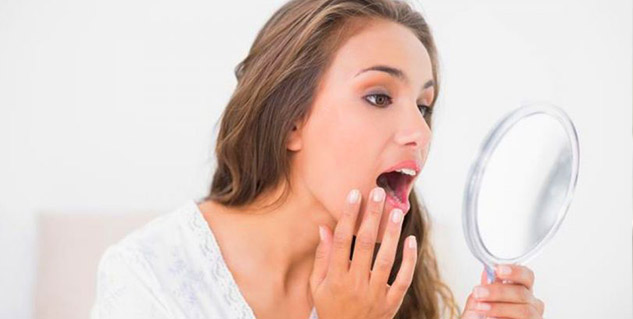 Let us decode the common skin problems that the monsoon season brings along and some simple, quick and easy DIY remedies to treat them.
1# Ring worms
Not a literal worm but a fungal skin infection that resembles the worm in the shape of a ring is known as dermatophytosis. It is a red, itchy, scaly patch that develops blisters on the areas of skin and has patches with raised edges. This can be caused due to the direct contact with the soil in which these fungi might be living for an extended period of time or due to getting in contact with an affected animal or human being. There are different types of ringworms depending upon the body part that they might affect.Tinea corporis is a type of ring worm that can affect any part of your body except hands and feet, scalp, face and beard, groin, and nails. Tinea capitis is a ringworm that happens to occur on the scalp and develops into a scaly and itchy bald patch. Tinea cruris which is commonly known as jock itch is a ringworm that develops around the buttocks, inner thighs and the groin. One of the most common types of ringworm infection that is mostly seen in people who tend to walk barefoot in public places is known as the athlete's foot.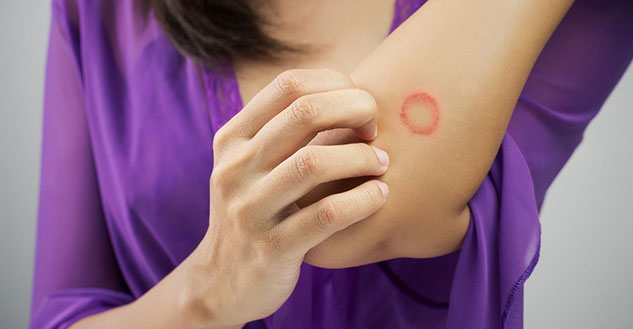 Also Read: Here Are 10 Home Remedies And Tips To Prevent Ringworm
Prevention Tips
Dry your body thoroughly once you come out of the shower and make sure to get into fresh clothes only once your body gets completely dried up.
Wear clean, dry, cotton and loose clothing in the monsoon season instead of wearing tight synthetic ones.
Use clean, washed and disinfected beddings everytime and make sure that you change them at least once a week, especially in monsoon season.
Never share your personal care items such as towels, toothbrushes and clothes with others.
DIY Home Remedies To Cure Ringworms
Here are some quick and easy Home remedies to treat those ringworms
Coconut Oil: Apart from making your hair healthier and shinier and making your food taste better coconut oil comes with many more benefits. To treat ringworms gently apply some coconut oil on the affected area and repeat this thrice a day.
Apple cider Vinegar: A magic ingredient that is well known for its diverse benefits and is often used in many home remedies to treat different conditions Apple cider vinegar can also help you to get rid of ringworms. Dip a cotton ball in apple cider vinegar and apply it on the affected area. Repeat this 2-3 times in a day to treat the ringworm.
Turmeric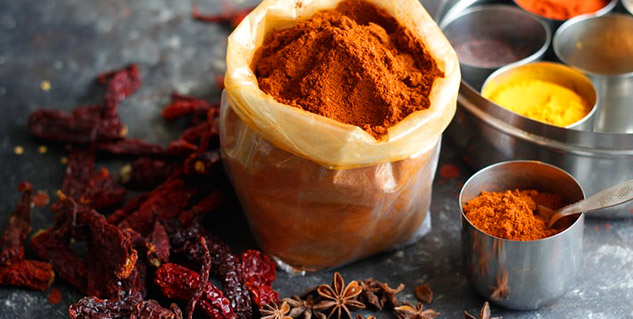 Being used in the Indian subcontinent for ages, turmeric is a magical medicinal spice that is known for its various health benefits. As turmeric has anti-inflammatory and antioxidant properties it is said to be very useful to treat ringworms. Take 1 teaspoon of turmeric and add a little water to it in order to make a thick paste. Apply this paste directly on the affected area and allow it to dry.
2# Acne
The moist monsoon season brings along various skin problems with acne being the most common one, and when you are someone who is already dealing with oily skin, this can surely be a nightmare. Acne and pimples are one thing but if not treated on time it can become worse and leave back some marks. The main cause of monsoon acne is the combination of increased humidity and heat that leads to increased sebum production which makes the skin greasy and sticky. This stickiness becomes a breeding ground for the bacteria and also invites dirt, dust and sweat, making the skin pores to clog and causing stubborn acne.
Prevention Tips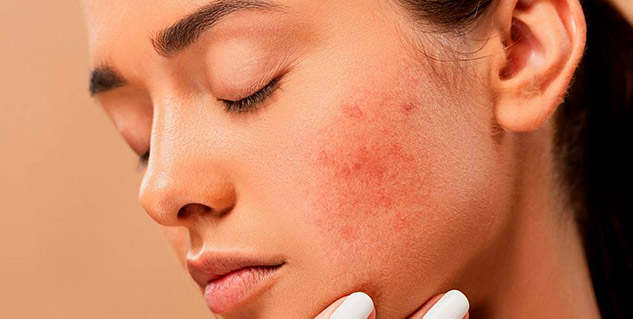 Also Read: 5 Things That Can Worsen Acne
Make sure that you wash your face twice a day with a mild cleanser and pat dry it properly.
Do not overuse oily creams and moisturizer and instead go for light gel or water based creams specially for the monsoon season.
Try to maintain a distance from dirt and dust and do let it get accumulated on your face.
Home Remedies To Treat Monsoon Acne
Fuller's Earth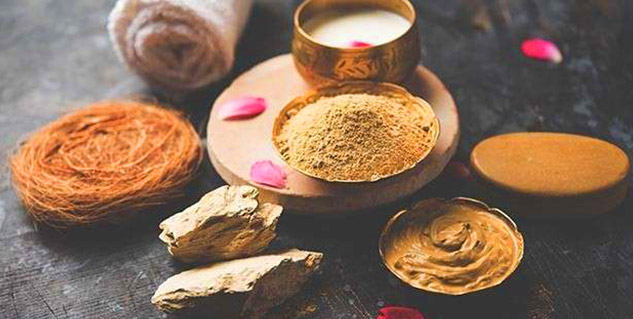 Yet again here's your grandma's age old home remedy for the rescue. Remember when she asked you to apply that multani mitti face pack and you ignored her and got tempted to use those expensive chemical based face masks and face packs. Well this is a reminder for you to go back and listen to your grandma and gram some fuller's earth right now.
Take 2 tablespoons of fuller's earth in a bowl and add a little rose water to it in order to make a thick paste. Apply it evenly on your face and allow it to dry. Once dried, wash this pack with cold water and pat dry your face.
Potato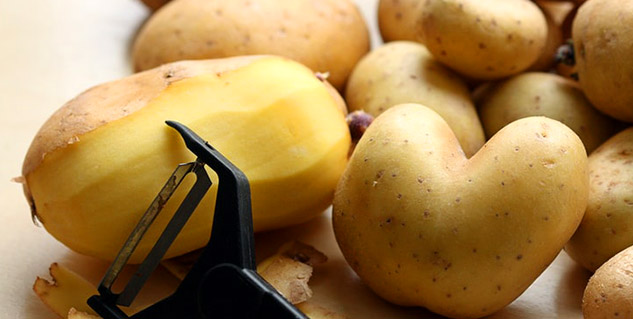 Cut a potato into half and grate it finally by using a grater, Squeeze it and extract the juice out of it. Take a cotton ball and dip it into the potato juice. Apply this all over your face and allow it to dry for five minutes. Once it gets dried up, wash it with some cold water and pat dry your face.
Oranges: A yummy and tangy fruit which is loaded with the goodness of Vitamin C which helps to boost immunity, combat cancer, increase bone density and reduce the chances of UTIs. Here is how you can use this tangy fruit to treat that annoying monsoon acne.
Take orange peels and let them dry in sunlight for around 3-4 days. Once dried, grind the orange peels into a fine powder. Add in some rose water to this orange peel powder and make a thick paste. Apply this evenly on your face and keep it on for 5-7 minutes.
3# Pigmentation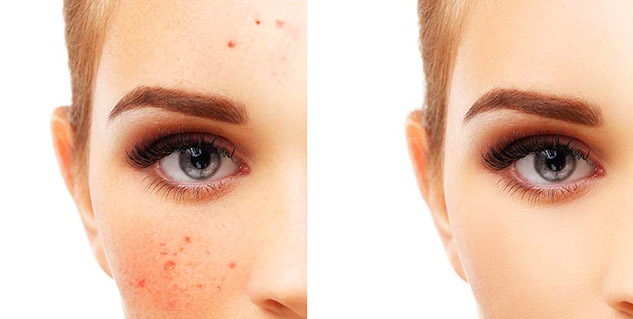 Also Read: What Causes Hyperpigmentation? Follow These Tips To Prevent This Skin Condition
Monsoon season results in overproduction of melanin which leads to darkening of the skin area which results in hyperpigmentation. Hyper pigmentation is a condition which can be caused due to the abnormally high concentration of melanocytes. The other reason behind this can be the hyperactivity of melanocytes due to the sun exposure.
Prevention Tips
Here's another reminder for you to start using sunscreen irrespective of the season and whether you are indoors or outdoors applying spf everyday is a must.
Wear a hat when going outside to protect your skin from those harmful sun rays.
Home Remedies To Treat Pigmentation
Aloe vera gel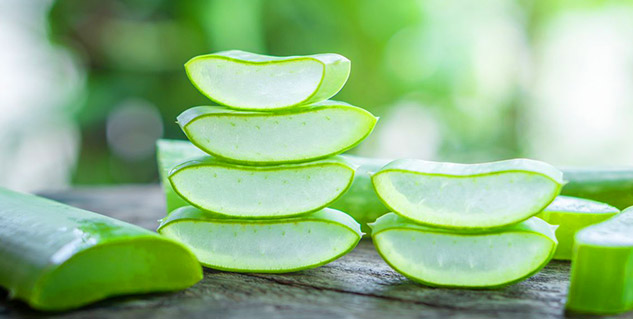 One ingredient which is best known to remove scars and lighten up the dark spots, aloe vera gel works like a wonder when it comes to treating pigmentation. The presence of aloin in aloe vera gel which is a depigmentation agent and helps in reducing the dark spots.
Take a fresh leaf from an aloe vera plant and slice it up to extract the gel out of it. Apply this gel all over your face and let it sit overnight.
Green Tea Extract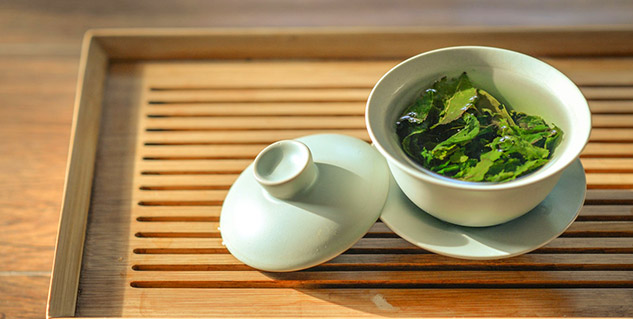 This DIY might sound a little fancy but green tea extract is something that you clearly need to add in your skincare regime. As it makes an excellent toner, green tea extract can help you to reduce pigmentation and dark spots, soothe skin and fight the early signs of aging.
Take a cup of boiling water and add green tea leaves into it, let the leaves soak into the water for about an hour and strain it. Pour this water into a spray bottle and spray it all over your face and let it seep in.
Also Read: Why Are Salicylic Acid Cleansers So Popular For Acne-Prone Skin?
We hope that you are going to enjoy this monsoon season in the best way possible by keeping the skin problems at bay by following the preventive measures given and would be easily able to treat them well with these quick and easy DIYs. Although all the ingredients used for these DIY are natural, make sure that you do a patch test before following them to avoid any allergic reactions.
Read more articles in Skincare