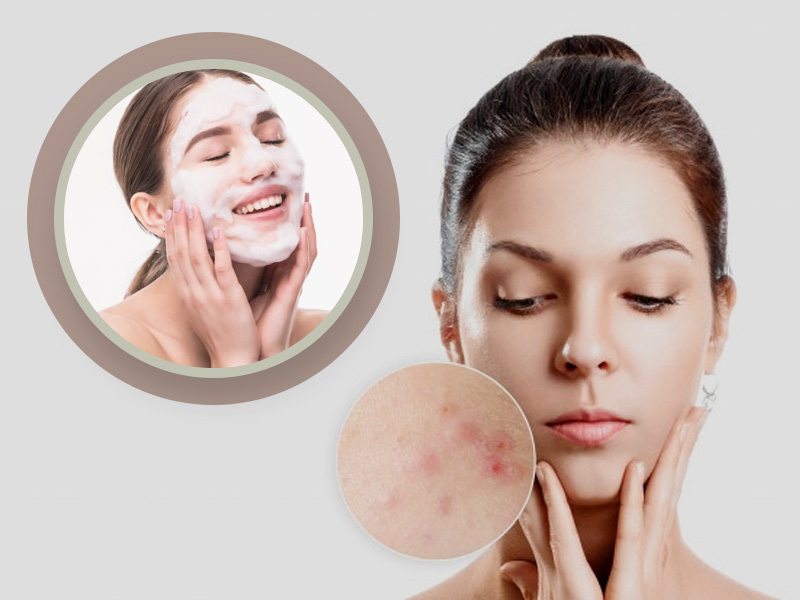 Be it that occasional zit before an important event or breakouts that refuse to disappear completely, acne is a bothersome condition and one of the most common skin concerns. If you are looking for an ingredient that will help you get clear, glowing skin, then you have to try salicylic acid. Before you start wondering if an acid on your already inflamed skin is a good idea or not, let us give you an idea about what salicylic acid is and how it can help you get rid of your acne.
What Is Salicylic Acid And Where Do We Get It?
Salicylic acid belongs to a group of acids known as beta hydroxy acids or BHA. Naturally present in plants as a plant-hormone, salicylic acid was traditionally extracted from the bark of the white willow tree. It is also present in a number of fruits and vegetables such as raspberries, strawberries, prunes, tomatoes, etc.
Salicylic acid can also be produced during the biosynthesis of phenylalanine, (an amino acid) or can be derived from phenol. Concentrations of upto 2% of salicylic acid are used for cosmetic applications such as anti-acne formulations.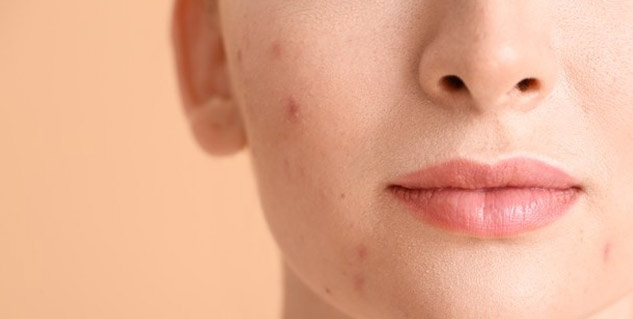 How Salicylic Acid Cleansers Help Your Acne Problem?
Dr. Kaustav Guha, director, R&D division of SkinKraft labs, says, "Salicylic acid has antibacterial as well as anti-inflammatory properties. Thus using a cleanser with salicylic acid kills the acne causing germs, which in turn improves your skin's health and appearance." It can also reduce redness and irritation associated with acne which is especially helpful in conditions such as cystic acne
Dr. Guha also adds, "Salicylic acid decreases sebum secretions from within the skin." The sebum secreted from your skin has oil, which along with dirt and debris clogs the pores of your skin, causing breakouts. Thus face cleansers containing salicylic acid not only clear up your skin but also prevent future flare ups of acne.
Also Read: A Guide To Non-Comedogenic Oils That Doesn't Clog The Pores
"Additionally, salicylic acid is a gentle exfoliant which sloughs off the dead skin cells and depositions from the surface of your skin," says Dr. Guha. This not only prevents clogging of your skin pores, but also boosts formation of new skin cells. So usage of products with salicylic acid not only gives you acne-free and clear skin, but even toned, brighter complexion too.
How To Choose The Best Salicylic Acid Cleanser For Your Skin?
While choosing a salicylic acid cleanser, read the product label to know the concentration of the acid. It is best to start with a low potency cleanser and use it twice or thrice a week to see how your skin reacts.
You can use these cleansers just like other cleansers. Wash your face and neck with water. Then apply a small amount of the cleanser and gently massage your face. Wash off thoroughly with cold water. Make sure that there is no cleanser residue left on your skin.
Also Read: Unable To Find The Right Face Wash? DIY Your Face Wash According To Your Skin Type
Who Should Use A Cleanser With Salicylic Acid?
Since salicylic acid is a gentle cleanser and exfoliant, people with almost any skin type can use it. But it is especially helpful if you have oily skin or have frequent pimples, white heads, blackheads etc.
However, if you have sensitive skin or if you overuse a salicylic acid product, your skin may get dehydrated, causing mild irritation. Also, it is best to avoid using salicylic acid if you are pregnant, breastfeeding or have allergies to salicylic acid or its derivatives. Do not forget to consult your dermatologist before using a salicylic acid cleanser for the very first time.
Read More Articles in Skin Care