Holi is one of the most celebrated festivals in India. People wait for the entire year to play Holi with their friends and family. Colouring each other, dancing and feasting are parts of this fun festival. However, the coronavirus pandemic has disappointed holi lovers as they cannot enjoy the festival as they used to earlier. The covid-19 outbreak happened around the same time last year and its second wave is believed to have come. This is why playing holi is subjected to an increased risk of virus transmission. But this doesn't mean that you cannot play holi. Let us make holi 2021 safe by taking some preventive measures. Let us tell you how to play safe holi in time of coronavirus.
Is it safe to play Holi during COVID-19 Outbreak?
We all know that coronavirus is an airborne infection that easily spread through respiratory droplets. It can enter your body through the mouth, nose and eyes. When an infected person sneezes or coughs, the droplets carrying the virus can enter the body of the healthy person when they come in close contact with the infected person or are within a 6-feet radius. Since holi is a mass festival where people come together and celebrate with fervour, it is riskier to do it the traditional way. If you wish to celebrate holi without risking yourself to coronavirus, you must know how to play safe holi.
How to Celebrate Holi in COVID-19?
There are certain limitations that you must keep in mind to stay safe and protected from the COVID-19 virus. Here we have listed down some ways in which you can have a safe holi experience with a lesser risk of infection.
1. Limit Your Holi Milan Program
If you are planning to host one, you must keep your guest list short. If possible, only include your family and close friends for the event. Since you know about them being healthy and non-infected, it makes you safe.
On the other hand, if you are planning to attend a holi event, make sure you know all the people who are part of the celebration. If you don't know someone closely, try to not get close to them as it may put you at risk. Read ahead to know what additional steps to take to minimize the risk among strangers.
Also ead: Walnut Recipes For Holi 2021: Give A Nutty Twist To Your Festive Celebrations With These Treats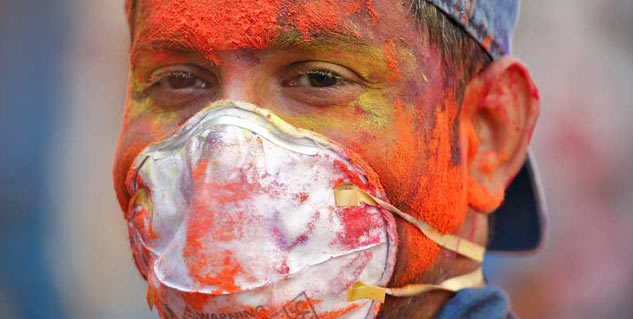 2. Play Mask Holi
This year, holi is meant to be played differently. Last year, people played holi like crazy as then the transmission was in its initial stage. This year when we know how severe this virus is, it is better to be safe than sorry. Holi 2021 is going to be different wherein you must wear masks while enjoying this colourful festival. This may sound strange but this is the only solution to keep yourself safe. As the infected droplets mainly enter through the nose and mouth, covering them with a mask can obstruct their way. Then, you can enjoy it without worrying about coronavirus.
Secondly, wear glasses while playing holi. A lot of people do this in order to prevent getting holi colours in their eyes. This year, you must do it to safeguard your eyes from colours and virus both.
Also Read: Post-Holi Hair Care Tips, Treatments To Rejuvenate Your Hair After Holi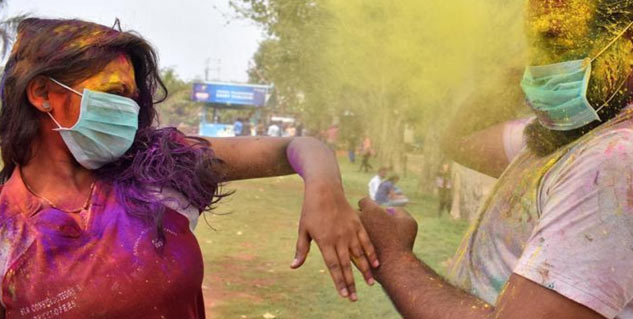 3. Don't forget to wash hand often
Make sure that you are washing your hands often with clean water to get rid of the germs and viruses on your hands. You won't be able to keep a track of your hand on your face and near your mouth. Thus, washing hands would lessen the risk. Along with colours, you must also keep a hand sanitiser bottle with you for covid protection.
4. Maintain distance
Holi is all about hugging and proximity but this time it should be different. Try to avoid coming in close contact with people. You can colour them and wish them happy holi but avoid hugging strangers or people who you don't know closely. Try to be in the company of trustworthy people only.
Also Read: Holi Sweets: Dig Into Healthy Sooji Gujiya By Nutritionist Avni Kaul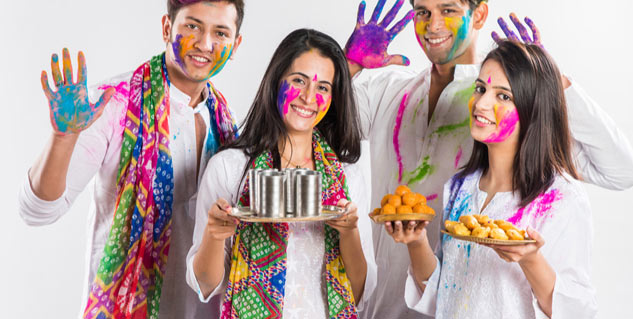 5. Eat cautiously
Apart from colours, holi festival is also known for the scrumptious delicacies and sweets prepared around this time of the year. You cannot resist devouring on these but watch out! Before eating anything, take out your mask and wash your hands thoroughly to get rid of virus traces. In addition to this, avoid sharing food or plate with someone. It is better to eat separately as it reduces the chances of virus transmission from one person to the other.
Conclusion
Boycotting a festival is not the only option to prevent coronavirus transmission. You can enjoy the festival while being safe from virus outbreak by following some simple steps. Maintain basic hygiene, keep your mouth covered, eat separately and stay in the company of trustworthy people are some of the ways through which you can have a great holi experience in the time of coronavirus.
Read More Articles in Miscellaneous