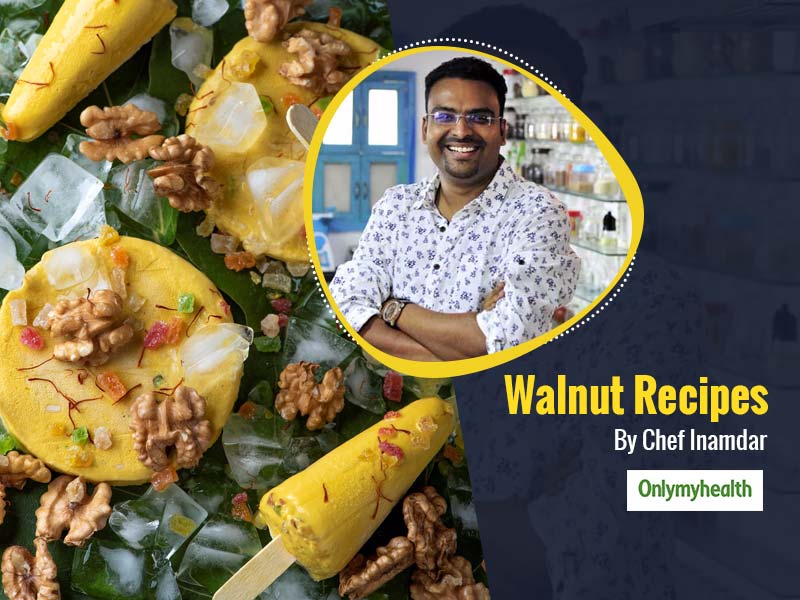 Festivals are incomplete without sweets. People love to indulge in sweet treats during Holi which is a festival of colours and the first festival of the year. The connection between food and Indian festivals is very close. Preparations for making the festive treats start a week in advance. There are so many delicacies that are being prepared during this time of the year. However, indulging in so many sweets and fried items can wreck your health. Instead, try healthy recipes or give a healthy twist to existing traditional recipes. Hence, what best than making use of the omnipresent California walnuts (a type of walnut available in the market). So this Holi, give your festive treats a nutty twist by including walnuts with these recipes by Chef Varun Inamdar.
Gulaab Ki Phirni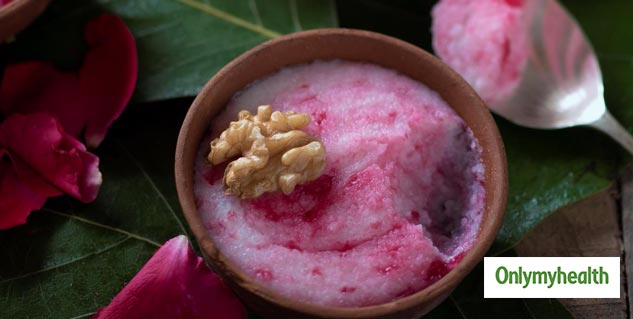 Ingredients
1/4 cup basmati rice
4 cups California walnut milk
1/4 cup sugar
3 tablespoons rose syrup
Garnish
Few fresh rose petals
California Walnut halves
Preparations:
Soak rice in water, drain after half an hour and grind in a textured paste.
Bring the California walnut milk to a gentle simmer for 10 minutes. It shall also reduce and thicken slightly.
After this, add the ground rice paste and keep moving the ladel to avoid lumps in the pudding.
Boil on high high flame and then put on simmer for about 15 minutes. Till then, keep stirring the mixture to again avoid any lumps. Not stirring will have the mixture stick to the pan.
Add sugar and mix till it dissolves. Take the mixture in two halves.
Mix rose syrup in one part and let the other one the way it is.
Transfer into earthen pots and ripple both mixtures slightly.
Place California walnut halves, and some rose petals on top of the phirni.
Eat hot or chill in the fridge for sometime.
Also Read: Power Of Walnuts: The Top 3 Reasons Why To Go For Walnuts With Recipes From This Celebrity Chef
Walnut Kanda Bhaji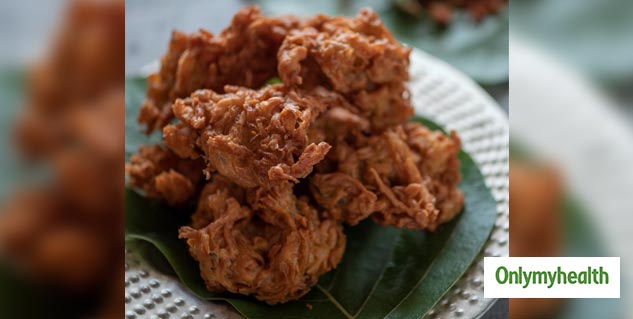 Ingredients
1 cup onions, thinly sliced
1/4 cup California walnuts, chopped roughly
1 tablespoon crushed coriander seeds
1 teaspoon green chilly chopped
1/2 cup gram flour
1 teaspoon salt
Oil for frying
Preparations:
Slice the onions thinly and place them in a mixing bowl.
Massage the salt into the onions and allow them to rest aside.
Add gram flour to the sweating onions.
Add California walnuts, coriander seeds crushed and green chillies.
Massage all of this together till the gram flour moistens and coats every onion slice.
Deep fry in a pain in hot oil.
Make little clumps and fry on medium flame, fry till they turn crisp and golden brown.
Remove the bhaji on absorbent kitchen napkins.
Serve hot and crisp with fried green chillies.
Also Read: 5 Ways To Store Kitchen Ingredients For Longer Shelf Life, Explains This Chef
California Walnut Milk And Saffron Kulfi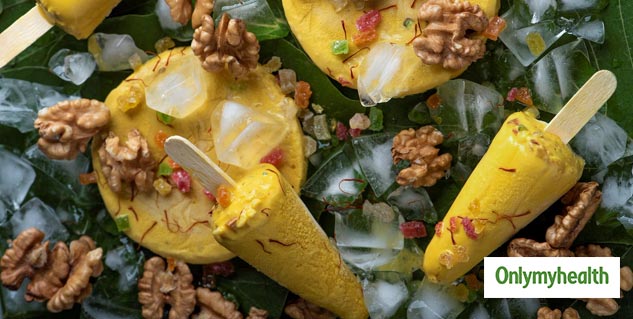 Ingredients
Large pinch of saffron threads
A few drop yellow food-grade colour
1 cup khoya
4 cups California walnut milk
1 cup castor sugar
Toppings
1/4 cup California walnuts, chopped roughly
2 tablespoons candied fruits
Preparations:
Pour California walnut milk into a heavy-bottomed pan. Allow it to boil till it reduces to half its original quantity. Add khoya, sugar, saffron threads, yellow food colour and chopped California walnuts.
Stir well and keep aside.
Pour the mixture into freezer-proof candy moulds/trays or in an ice cream box.
Place in the freezer overnight to firm.
Garnish with some more walnuts, candied fruits and saffron strands, if needed.
Read more articles on Healthy Diet