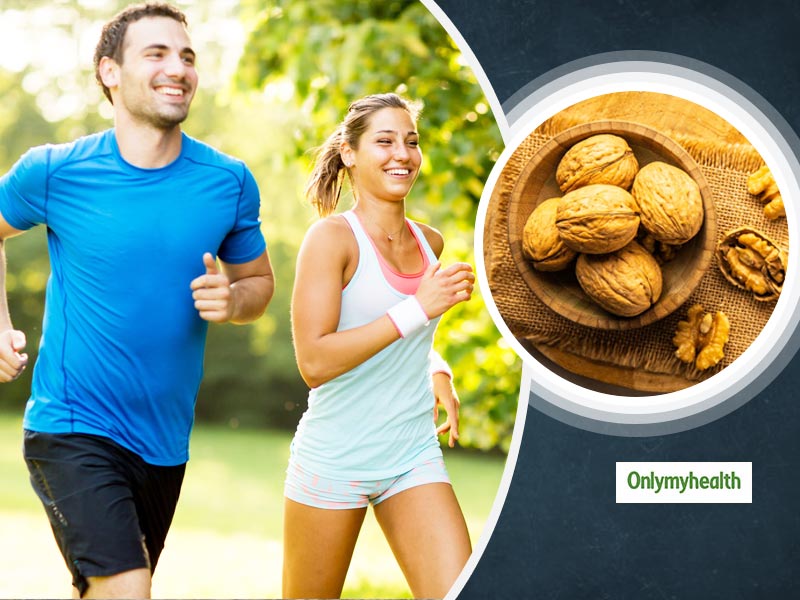 Walnuts are a powerhouse of nutrients. Not just in winters, these nuts, if consumed in specified portions, can do wonders to your body. High in proteins, monosaturated fats and fibre, these nuts are great for the overall upkeep of the mind and body. These nuts are not just great for snacking but can very well be incorporated in specific recipes too for great taste and health. Read below to understand why walnuts are essential additions to your daily diet:
Good Fats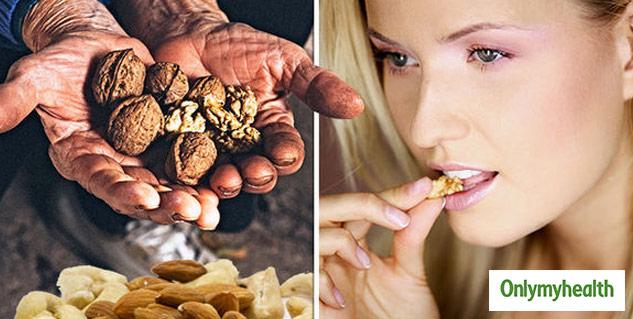 Walnuts are predominantly made up of good, unsaturated fats including the essential omega-3 alpha-linolenic acid (ALA), with 2.5g per 28g. Of the 18g of total fat in 28g of walnuts, 13g are polyunsaturated and 2.5g are monounsaturated, making them an ideal choice for a good-fat-food. According to FSSAI's Eat Right Guidelines, one must replace saturated and trans fat with monounsaturated and polyunsaturated fats, which are commonly found in walnuts.
Also Read: Diet Tips By Expert To Make A Smooth And Healthy Transition Into Old Age
Plant-Powdered Protein
It is essential to have a well-balanced diet including vegetables, fruits and other nuts for complete health and wellness. One such essential nutrient is the presence of protein in the body to repair the wear and tear of muscles. Apart from certain vegetables and meats, proteins can also be abundantly found in walnuts, seeds, legumes, and soy. Plant proteins can be mixed and matched with other sources, including seafood, lean meats and poultry, eggs, and dairy to help provide the balanced nutrition you need. ¼ cup walnuts= 4g of satisfying plant-based protein.
Essential Nutrients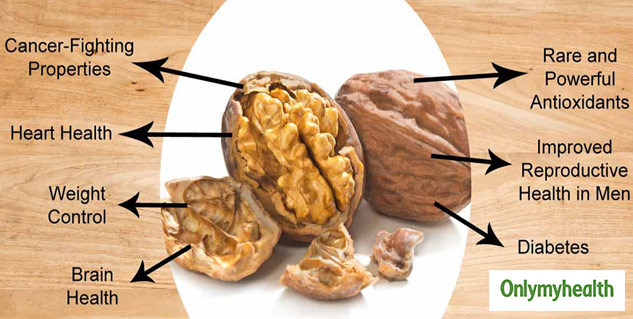 Walnuts can be easily incorporated in various diets and eating schedules like the Mediterranean diet and low-carbohydrate diets. Beyond good fats and plant protein, they are a natural source of antioxidants, gluten-free, and lower in carbohydrates (4g total per 28g, including 2g of fibre). They can enhance almost any healthy eating plan to support an active lifestyle and provide the staying power you need to go the extra mile.
Also Read: These Are The Top 5 Nutrients For Hair Growth, Explains Dr Bathwal
To make the most of this wonder nut, here are some lip-smacking walnut recipes from celebrity chef Sabyasachi Gorai to make your long-weekend healthy and memorable:
Spinach, Walnut and Strawberry Salad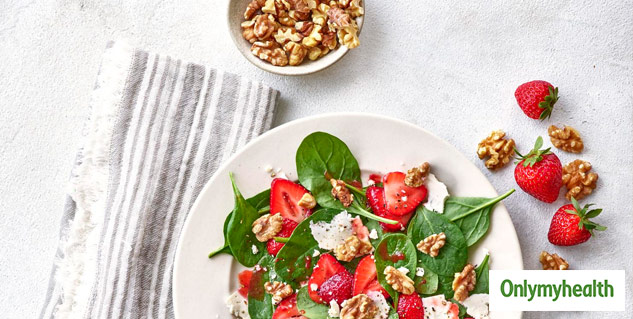 Ingredients
1/2 tablespoons lemon juice
2 tablespoons extra virgin olive oil
2 tablespoons strawberry preserves
1/4 teaspoon sea salt
1 1/2 cups sliced strawberries
140g baby spinach
1/2 cup coarsely chopped California walnuts, toasted*
1/3 cup crumbled feta cheese
Preparations
Whisk together lemon juice, olive oil, preserves and salt in a large bowl.
Add strawberries and toss lightly. Place spinach in a bowl and toss again to coat with dressing. Top with walnuts and cheese and serve immediately.
Also Read: Heart Healthy Diet: 5 Vegetable Soup Options To Secure Cardiac Health
Cold Avocado And California Walnut Soup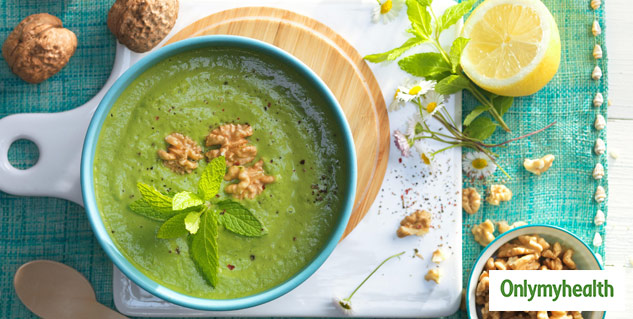 Ingredients
60g of California walnuts, halves
60g of spinach
2 big avocados
Lemon juice
800ml of water
Pinch of salt, 1 garlic and pepper to taste
6 mint leaves
40ml of extra virgin olive oil
Preparations
Blend all the ingredients in a powerful mixer.
Place it in the fridge to chill before serving it or prepare it with cold water to serve at the moment.
Read more articles on Healthy Diet