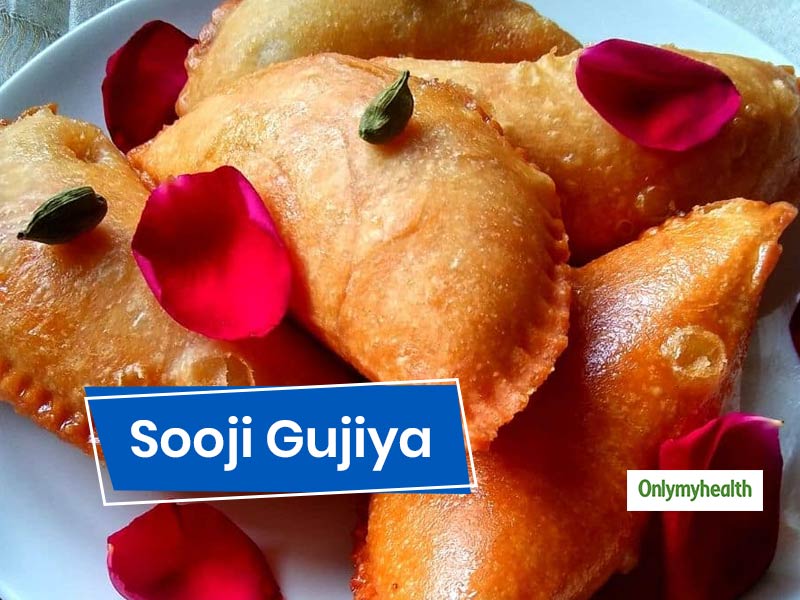 Recipes For Holi 2020: Sweets are so much entangled in our society that one can associate most of the Indian festival with one particular sweet, be it Modak for Ganesh Chaturthi, Ladoos for Diwali or Gujiyas for Holi. On the other hand, Indian desserts like kheer are commonly been considered unhealthy for their high combination of refined sugar, maida, and for being deep-fried. One usually feels it is one of the leading food items that can spike the blood sugar level and can cause unhealthy weight gain.
So, what to do this Holi, if you want to keep your weight in check and your relatives bring in a boxful of sweets or if you or your family member decides to prepare sweets are home? Well, you do not need to worry because there is an alternative to this and you can easily have low calorie and home-made sweets and desserts during Holi. This is healthier when compared to the commercially processed sweets that are normally available in the market.
Let's take a look at how you can prepare healthy sweets during this Holi. Here is one of them.
Also Read: Know Why Prebiotics Are Important and How You Can Add Them To Your Diet
Gujiya Made of Sooji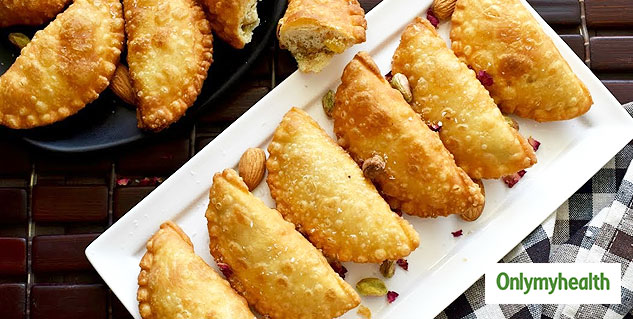 Gujiya is traditionally made of Mawa (dried milk) and is prepared from during Holi. Gujiya is a popular sweet normally filled with khoya, nuts, and lots of sugar. But this Gujiya is different as this is made to keep your health in mind.
Here are some of the preparation items that will be needed to prepare this healthy Gujiya made of sooji, instead of Mawa, besides, dry fruits, and jaggery powder.
Firstly, you need to know what are the healthy and nutritional benefits of all those components. Sooji contains a blend of protein, fibre, folate, thiamine, and riboflavin. While dry fruits contain vitamins A and K, potassium, beta-carotene, and fibre. And jaggery has iron, magnesium, and potassium. All these nutrients are beneficial for your health.
How To Make Healthy Sooji Gujiya? Know By Nutritionist Avni Kaul
Fill the stuffing made with sooji, dry fruits, and jaggery powder.
Seal the sides of Gujiyas with flour paste.
Fry them in low-temperature oil or ghee as high oil temperature will take away the nutrients quickly.
Once turned light brown put off the gas.
Serve them.
Since you will make this Gujiya at home and there is no sugar involved neither there is any chance of adulteration, it is a lot healthier than the ones that you get from the market. Similarly, just like this Gujiya, one can also make other sweet dishes at home without using sugar and re-used cooking oils that are mostly the case with commercial eating outlets.
(By Ms Avni Kaul, Nutritionist, Wellness Coach & Certified Diabetes Educator, Founder of NutriActivania)
Read More in Healthy Diet