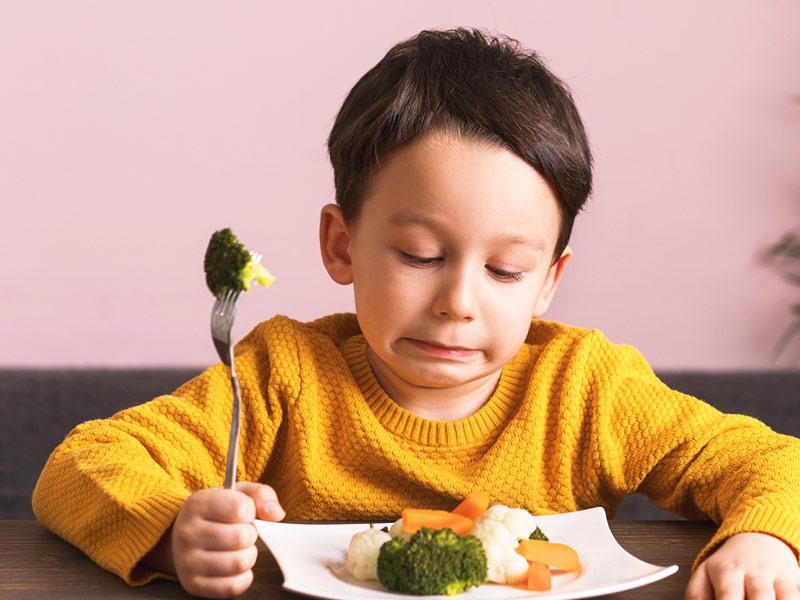 We all are aware about the importance of vital nutrients like vitamins and minerals for your body. As most of these nutrients are found in vegetables such as carrots, spinach, beetroot, cauliflower and other such vegetables. Although it can be really difficult to feed your child with these healthy and nutritious vegetables, we have got your back. Read along to know about the nutritional benefits of these vegetables and some simple yet effective tricks through which you can feed these vegetables to your little one with Dr. Parveen Bhardwaj, Professor Pediatrics, Indira Gandhi Medical College and Hospital, Shimla.
1. Spinach
We all remember Popeye eating this green leafy vegetable, but are we aware of the health benefits of this nutritious vegetable? Well spinach is loaded with the goodness of vitamin A, vitamin C, Vitamin K, iron, folic acid and calcium. Including spinach in your diet can help to reduce oxidative stress, prevent cancer, improve eye health, and reduce blood pressure levels.
Here are the benefits of including spinach in your child's diet-
Helps the body to fight parasitic worms
Protects the liver
Is good for bones
Keeps the body hydrated
Helps with gastric issues
As by now you know all about the benefits of spinach for your little one, let's take a quick look at how can you feed this nutritious vegetable to your little one
Spinach Pancakes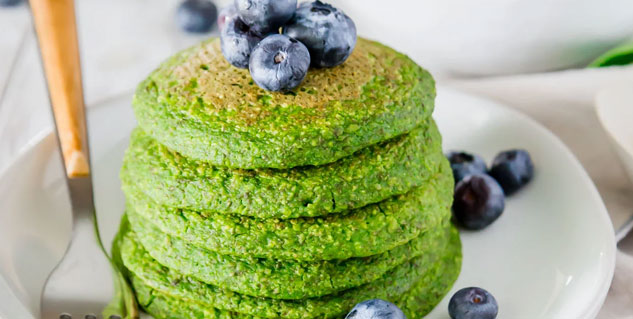 Also Read: Fact Or Myth: Can You Eat Spinach And Milk Together?
Try out hiding this healthy vegetables which is full of nutrients in the form of spinach pancakes by following this simple recipe-
Ingredients
100 grams spinach
125 grams whole wheat flour
1 egg
200 ml milk
1 tsp baking powder
A pinch of nutmeg powder
Method
Thoroughly wash the spinach leaves and heat them in a pan until they are wilted.
Let them cool for a while.
Put these wilted leaves into a blender and pulse them well.
Add in the flour, egg, milk, baking powder and nutmeg powder to it.
Blend everything together so that it combines well.
Heat a non-stick pan and apply some butter or oil on it.
Pour some spinach mix into the non-stick pan.
Cook it from both sides till it's crisp and a little golden.
Serve it with some grated cheese on top if you want your pancakes to be savoury or top it with some maple syrup and fruits of your choice if you want it to be sweet.
2. Carrots
Also Read: Check Out These 5 Health Benefits And Nutrition Facts Of Carrots
A crunchy orange vegetable that is high in fiber, potassium, beta carotene and antioxidants along with vitamins like K1. Carrot is a vegetable that has always been linked with eye health, helps to lower cholesterol levels, may reduce the risk of cancer, protects liver, boosts immunity, improves blood sugar levels, aids weight loss and is good for skin health.
Here are the benefits of including carrot in your child's diet-
Helps in digestion due to the presence of dietary fiber
Improves eye health
Provides better and stronger immunity
Is good for skin
Just knowing about the benefits of a vegetable is not enough. It is important to include it in your regular diet to reap its health benefits.
Carrot Pasta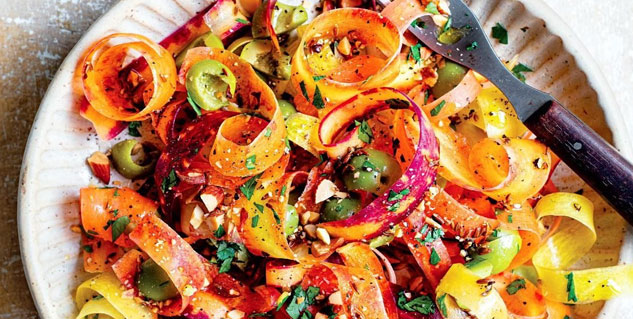 Here's how you can include carrots in your child's diet to strengthen his/her immunity and improve digestion in a fun and tasty way by following a simple recipe.
Ingredients
2 shredded carrots
1 chopped onion
4 chopped tomatoes
100 grams boiled pata
4-5 cloves chopped garlics
50 grams of cream
10 grams olive oil
Salt to taste
Method
Take a pressure cooker and heat some oil in it.
Add chopped onions and garlic to the pressure cooker and saute them for a few minutes.
Once the onions become translucent asd in the tomatoes carrots and salt to it along with some water.
Pressure cook this for a whistle and let cool.
Mix it well and let the water reduce so the sauce becomes thick.
Season it with some oregano and black pepper.
Add in the boiled pasta and cream to the pressure cooker and combine well.
3. Beetroots
A highly pigmented vegetable that is packed with the goodness of various nutrients, beetroot is rich in folate, vitamin B6, Vitamin C, iron and various other nutrients. Beetroot is a vegetable that helps to reduce inflammation, controls blood pressure, boosts stamina, may help to prevent cancer, supports brain health, aids weight loss and protects the liver. This deep red pigmented vegetable can benefit your child's health in the following ways-
Beetroots are full of fiber and hence support healthy digestion.
Due to the presence of folate it fuels a child's early age development
Rich in antioxidants, beetroots help to support a child's cellular health
Introducing this colorful and nutritious vegetable in your child's diet can be very beneficial for his/her health as well as for their growth process.
Beetroot Dip/Spread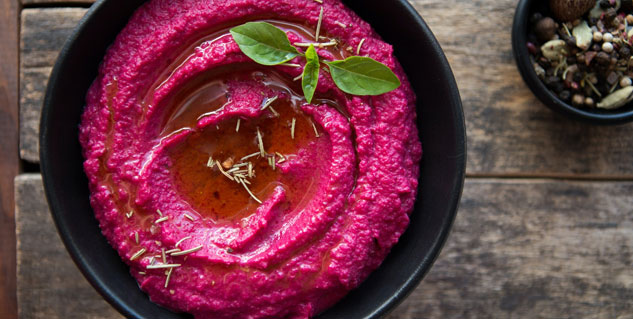 Image Credits- iStock
Also Read: 7 Health Benefits Of Beetroot And Ways To Include It In Your Diet
You might not be able to convince your child to consume beetroot in the form of salads but making a delicious dip out of it can surely help. Make this delicious beetroot dip by following a few simple steps to make your little one consume this healthy vegetable.
Ingredients
2 large beetroots
4 crushed garlic cloves
Half a lemon
250 grams of hung curd
Salt
Pepper
Method
Greate the beetroot with the help of a greater.
Cook the grated vegetable in a pressure cooker till it becomes soft.
Take the boiled beetroot and blend it with some hung curd using a mixer blender.
Add in some lemon juice and season it with salt and pepper.
Combine everything well and serve with a slice of bread.
Try out these delicious and easy recipes to include healthy and nutritious vegetables such as spinach, carrots and beetroots in your child's diet. Including food items that are rich in vitamins and have a high nutrient value will keep your kid strong and will also help in their overall growth and development. Children can be quite fussy when it comes to eating vegetables and fruits and hence experimenting a bit and adjusting according to their taste can surely help.
Health Benefits medically approved by Dr. Parveen Bhardwaj, Professor Pediatrics, Indira Gandhi Medical College and Hospital, Shimla and recipes by Onlymyhealth
Read more articles in Parenting Tips