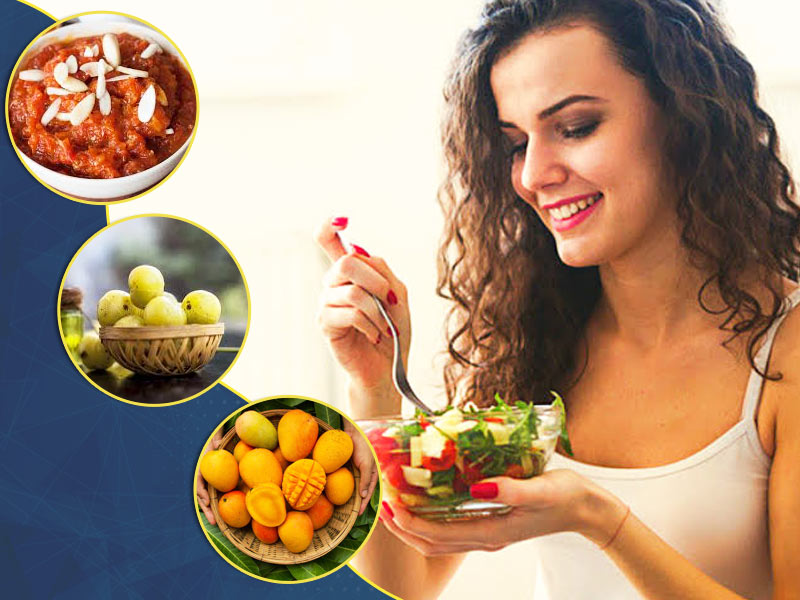 It is important to consume a healthy diet that has all the fruits and vegetables, including seasonal and local foods. There are many seasonal and local foods that can be extremely beneficial for your health. Various seasonal foods provide different nutrients and health benefits. You can use a lot of healthy ways to consume them, to gain as much vitamins and minerals as possible. India's leading nutritionist Rujuta Diwekar talked about the locally sourced or prepared seasonal foods that have several amazing health benefits in her latest audiobook 'Eating in the Age of Dieting' on Audible. You can take advantage of these local and seasonal foods to reenergize your body and your daily routine as suggested by the celebrity nutritionist. Read on to know more about these foods.
Seasonal foods to boost immunity and overall health
In all the seasons, it is essential to eat immunity boosting foods. There are certain food items that are beneficial for your overall health and provide many advantages. From mangoes to amla, there are many foods that can be friend to your body. According to celebrity nutritionist Rujuta Diwekar, here are 5 seasonal and local foods to boost immunity and overall health:
1. Mango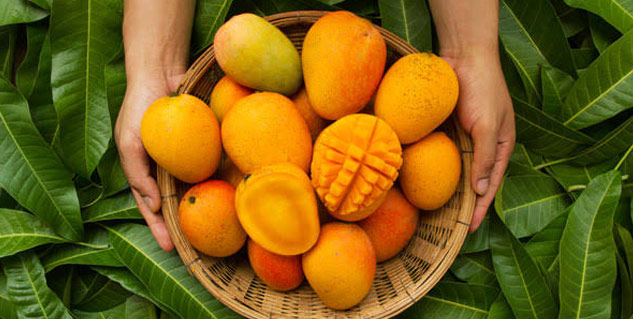 Image source: Sukhis.com
As per the nutritionist, mango is the king of fruits and is a favourite food during the summer-monsoon months. Apart from just being amazing in taste, soaking mangoes in water for around 20-30 minutes can make them as an effective cleanser of the whole body. They are a good source of magnesium and potassium. It can benefit your digestive system, blood pressure levels as well as your heart.
2. Cashew Apple
Cashew Apple is a summer conical fruit that makes for that has the richness of a tangy flavour even in a single bite. Nutritionist Rujuta also states that being rich in carbohydrates, this fruit contains great antitumor and antimicrobial properties, that can prove to be beneficial for the entire body. It is rich in Vitamin C and offers a sweet and fruity aroma. You can talk to your dietician about ways to include this fruit in your diet.
Also read: What Is Seasonal Eating? Here Are The Reasons Why You Should Practice It
3. Gajar Halwa
Gajar ka halwa is considered as a staple food in the list of Indian traditional desserts. It is loved by everyone and is found in almost every special occasion or celebration. With an excellent flavour, Gajar halwa is not really considered good for one's health. However, Nutritionist Rujuta Diwekar busts this common myth and believed that this seasonal food is 100 times healthier than cereals. It should be cooked in pure desi ghee and one can use honey to avoid too much sugar.
4. Amla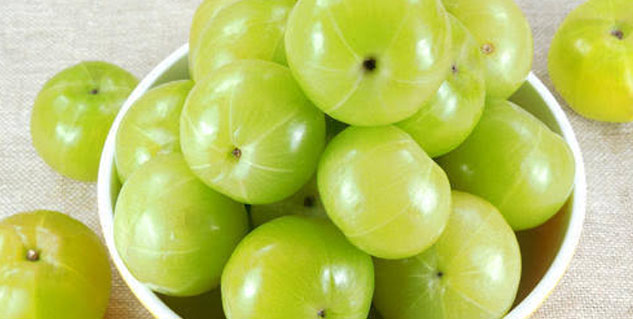 Image source: Dreamstime
Amla is known as the wonder fruit for a reason. It is beneficial both for your beauty and health. Amla has good content of iron, magnesium and vitamin B, which helps in soothing the nerves during winter season and can slow down the ageing process with its phytonutrients, antioxidants and digestive enzymes. According to nutritionist Rujuta, amla can be consumed during winters to fight infections, headaches and even dizziness due to the richness of Vitamin C. It can be eaten in the form of pickle, raw, murabba or juice.
Also read: Millennial Food Habits: Tackle Seasonal Change Health Problems With These Necessary Fruits and Vegetables
5. Tilgul
Another winter delicacy is tilgul, which contains essential fatty acids. Til is the richest non-dairy source of calcium and is also a good source of important fats, copper, magnesium and zinc. It can be an amazing natural treatment for painful joints, causes by cold weather along with its unique taste and nutritional qualities. Foods containing til should be consumed in winter season to keep your bones, joints and ligaments, strong, nourished and pain free.
Read more articles on Healthy diet
Image credits: Timesofindia