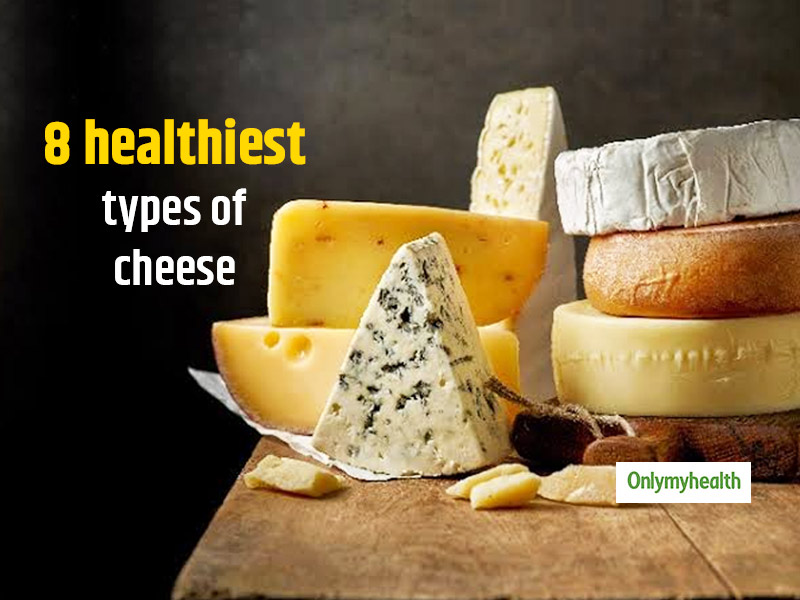 Cheese is a popular ingredient which is used on every food item these days. Be it sandwiches, pizza, salad or a burger, adding cheese enhances the flavour, making it healthier too. Some people think that cheese is just high in fats, sodium and can only make you obese and gain a few inches. However, there a many types of cheese that are healthy four your body. Cheese is a dairy product so it contains high amount of calcium, protein and is a rich source of certain vitamins and minerals too. Cheese is also available in many different colours, flavours and sizes. It's produced by adding acid or bacteria to milk from various farm animals, then further processing the solid parts of the milk. It is used in many dishes by kids to get a cheesier taste and nutritional value.
Healthy Cheese Kinds
The nutrition and taste of the cheese depends upon on how it was made and which milk was used. Eating cheese has many health benefits from helping in losing weight to protecting you from heart diseases. Therefore, here are 8 type of cheeses that are healthier than others:
1. Mozzarella
Mozzarella cheese is the favourite type for many people and is used in pizza and salads primarily. It is a soft, white cheese with high moisture content. Mozzarella first came from Italy and is also made from Italian buffalo or cow's milk. It has low sodium and calorific value than the others. This cheese enhances your gut power, immunity and fights inflammation in your body.
Calories: 85
Protein: 6 grams
Fat: 6 grams
Carbs: 1 gram
Sodium: 7%
Calcium: 14%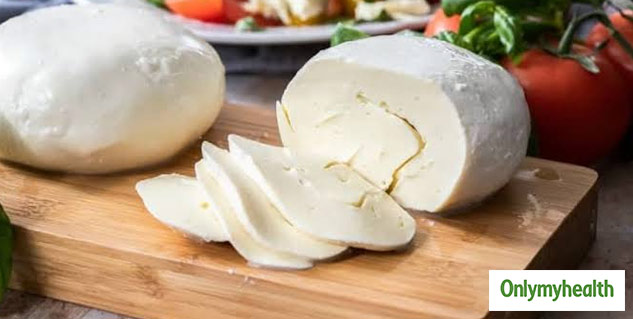 Also Read: Why Eat Raw Paneer For Breakfast? Let's Know What Makes Paneer A Healthy Meal
2. Cottage cheese
Cottage cheese is also a type of soft, white cheese that is prepared from the loose curds of cow's milk. It originated from the United States and is a very rich source of protein. This type of cheese is mostly used in dips. It gives you a full feeling which results in reducing the per day calorie intake aiding weight loss. Cottage cheese consists of:
Calories: 120
Protein: 12 grams
Fat: 7 grams
Carbs: 3 grams
Sodium: 21%
Calcium: 10%
3. Feta
Like every other type, feta cheese is also a soft, salty, white cheese that originated from Greece. This cheese has a tangy taste and is made from sheep or goat's milk. It is a high source of sodium, but does not have much calorie content like the other cheeses. Feta is a full fat dairy that can improve your body's composition. The most common form of having it is crumbling it over something. The nutritional value of feta cheese is:Calories: 80
Protein: 6 grams
Fat: 5 grams
Carbs: 1 gram
Sodium: 370 mg
Calcium: 10%
4. Cheddar
Cheddar is the most popular kind of cheese. It first came from England and is also a semi hard cheese like swiss cheese. It is made from cow's milk and differs from off white to yellow in colour. This cheese is rich in protein and calcium, cheddar is also a good source of vitamin K. These help in improving your bone and heart health. Below are the nutritions in cheddar cheese:
Calories: 115
Protein: 7 grams
Fat: 9 grams
Carbs: 1 gram
Sodium: 180 mg
Calcium: 20%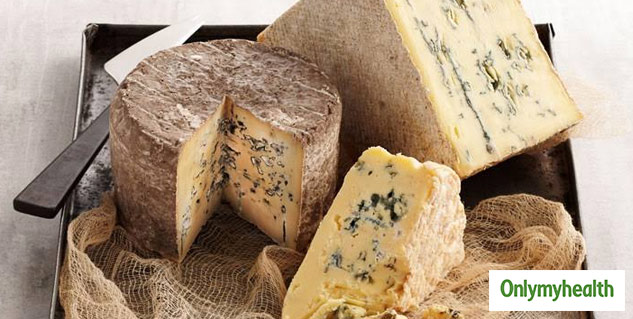 Also Read: Is Low-Calorie Cheese A Myth? Here's All That You Need To Know
5. Swiss cheese
According to the name, Swiss cheese originally came from Switzerland. It is a s the name suggests, Swiss cheese originated in Switzerland. This type of cheese is a little hard and has a nutty taste and is mostly made from cow's milk. It is identified by the distinct feature of holes formed by a certain type of bacteria that release gases during the fermentation process. Swiss cheese is low in fat and sodium. It helps in lowering blood pressure in your body. The nutritional benefits are:
Calories: 111
Protein: 8 grams
Fat: 9 grams
Carbs: less than 1 gram
Sodium: 2%
Calcium: 25%
Read more on Healthy Diet