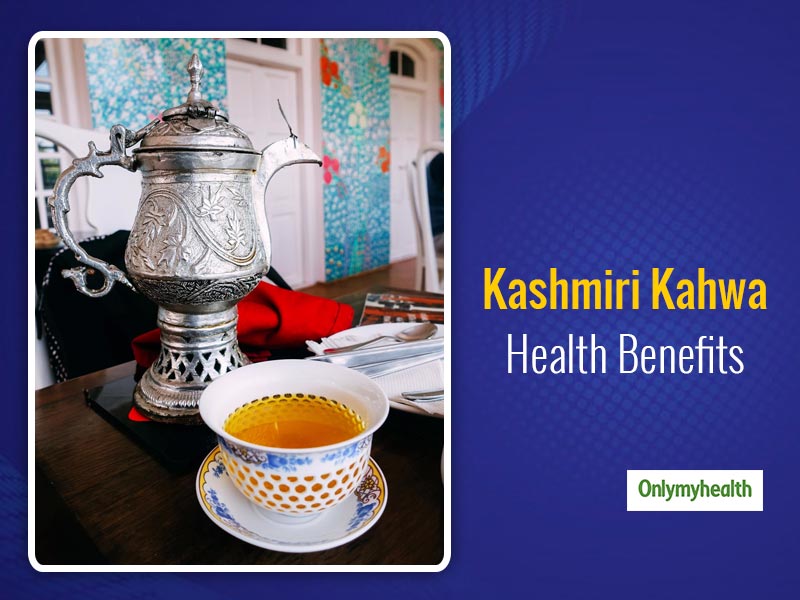 Can a cup of tea make your day better? Yes, no tea-lover would deny this fact. But if you are bored by drinking the same kind of tea, then you can try something new in this winter season. Have you heard about this 'Kashmiri kahwa'? It can not only make this gloomy weather enjoyable (by its taste) but also has many health benefits. You can always feel healthy and comfortable by drinking Kashmiri Kahwa. It has many nutritious and aromatic ingredients, which can improve your mood with taste. Let's know more about Kashmiri Kahawa.
What is Kashmiri Kahwa? Kahawa or Quava is popular in the Indian subcontinent and parts of Central Asia. In India, it is found in the Kashmir Valley, and people take it during breakfast, just like tea and coffee in North India. Kahwa contains many ingredients, such as green tea leaf, saffron, cinnamon, cardamom and cloves. Kahwa is usually garnished with flaked almonds, walnuts and dry fruits such as cherries and apricots. In this way, it takes the form of an aromatic and nutritious beverage.
Shahi Kashmiri Kahwa's Special Recipe: Kahwa Yun is traditionally prepared in a metal container called 'Samovar'. But you can also make it in your home.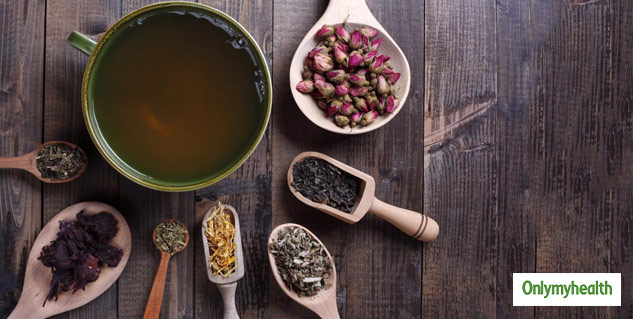 Ingredients
Two tablespoons of green tea leaves (you can also use teabags, but they won't give real flavour)
A few pieces of cinnamon
Two cardamoms (green)
Saffron
Sugar / Sugar-Free / Honey
Almonds and walnuts
How to make Kashmiri Kahwa?
Break cinnamon in a saucepan, then add cardamom, saffron in it and boil for a long time.
Allow the boiled and flavoured water to thicken slightly. Then add green tea leaves and boil the water again.
To avoid bitterness, do not cook it too much and turn it off in a while.
For taste, you can add sugar, sugar-free or honey.
Then sieve it in a cup-like tea.
Then garnish it with a slice of almonds and walnuts on top of it to give it the look of a traditional royal Kashmiri Kahwa.
Properties of Kashmiri Kahwa: This beautiful drink has antioxidant and antigenotoxic potential. At the same time, its warm effect is beneficial for winter, but in summer it helps to detox the body. Apart from this, it helps to keep bacteria away when it comes to the rainy season. In this way, it can help keep you away from many types of seasonal diseases and infections. It also has many other properties, with the help of which you can also enjoy many health benefits. Let's know about it.
Health benefits of Kashmiri Kahwa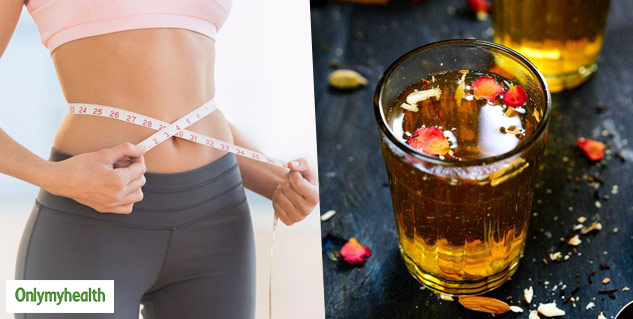 Helps To Lose weight: This tea contains cinnamon which is good for the body's metabolism. Besides, its leaves have the same effect as green tea, which can help in balancing weight by regular drinking. At the same time, it also saves people from diabetes. Once you drink it, you may feel that your stomach is full, and in this way, it also suppresses the appetite. Decreased appetite may help in losing weight. Apart from this, you can also take it as a bed tea, which will help in burning your extra calories. You can drink it after a workout as it also acts like an energy drink. The dry fruits in it also help in energizing the body.
Beneficial for the stomach: Kahwa helps to clean your digestive system (by digesting food). A healthy digestive system removes toxins from your body. Besides, it can also improve the absorption of nutrients in the body. It also helps to cure bacterial infections in the stomach, which are usually the cause of common stomach problems.
Boosts immunity: Kahwa is rich in antioxidants, which comes from almonds and walnuts. Antioxidants also help in boosting your immune system, i.e. immunity. Apart from this, it reduces the level of stress in your body. At the same time, antioxidants can also play a role in protecting you from heart disease and cancer.
Brightens the skin: Saffron and other antioxidants present in tea help in maintaining optimum health of your skin. Vitamins B12 and C help prevent skin problems. Almonds are rich in vitamin E, that nourishes the skin and makes it soft.
Read More Articles in Healthy Diet