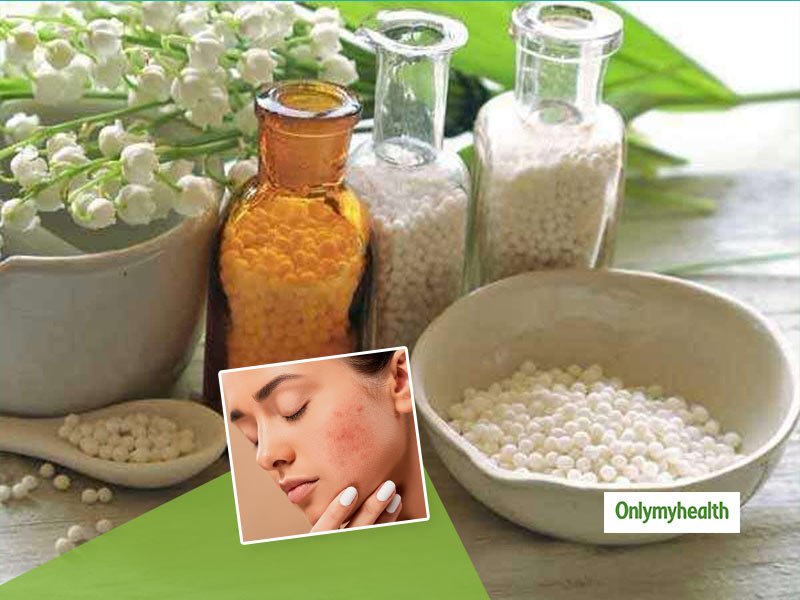 Why opt for homoeopathic treatments for acne-prone skin? Explains Dr Jyoti Sharma (Homeopathic Doctor), Founder of Kaila Homeopathy.
Acne or acne is a skin condition that occurs when hair follicles are clogged by dead skin cells and secretions from oil glands. Blackheads, whiteheads, pimples, oily skin, and possible scarring are common or typical features of this condition. The body's areas affected included skin with many oil glands such as on the face, upper back, and chest. The presence of acne can lead to a feeling of anxiety and reduced self-esteem. In extreme cases, a proliferation of acne, especially on the face, can lead to depression and thoughts of suicide. When it comes to identifying acne causes, diet and smoking play an unclear role but are believed to aggravate the condition. In 80% of cases, genetics plays the primary role. Hormones called androgens play an essential role in males and females in acne's underlying mechanism by increasing oil production. Exposure to sunlight, cleanliness, and hygiene contribute to acne in a much lesser amount than otherwise believed. A condition that causes a more psychological impact on the sufferer is an acne scar. Acne scars occur due to inflammation within the dermis and abnormal healing of the same. Severe acne mostly results in scarring, but it is possible with any form of acne vulgaris. Since acne can deteriorate the quality of life, proper management must be done.
Homoeopathy can help in managing acne, and a few of the homoeopathic remedies are listed below: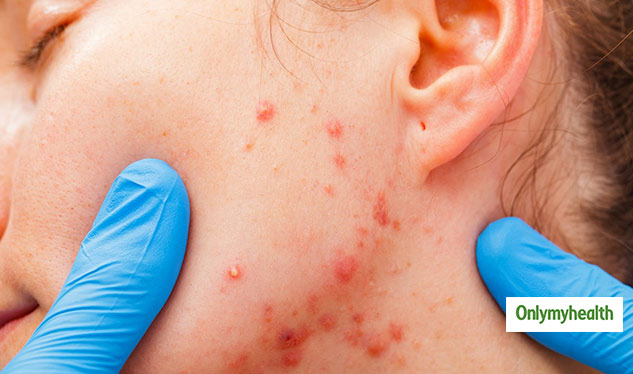 Antimonium crud
Some skin complaints of the patient needing antimoniuncrudum are associated with gastric derangements and symptoms. There is the formation of pimples. Pustules and vesicles. The affected person is sensitive to cold bathing. Thick, hard, and honey-coloured scabs may be present on the skin. The skin is usually dry, and the eruptions are mostly pustular with burning and itching that are mostly worse at night. In urticaria in people needing antimoium crud, flare-ups can be like those in measles.
Asteria Rubens
People needing asteria Rubens are mostly flabby with red faces and pains are often lancinating. On the face, pimples can occur on the side of the nose, chin, and mouth. There is a disposition to pimples in adolescence. The skin lacks pliability and elasticity. There is a development of itching spots. Ulcers can occur with watery discharge or fetid ichor. There may also be seen psoriasis and herpes zoster among skin complaints that are worse in the left arm and chest.
Also Read: How To Make Hand Sanitizer At Home? Try This 3-Ingredient Remedy
Belladonna
The skin of patients needing belladonna is mostly dry and hot. It may also be swollen and sensitive. Redness of skin can alternate with paleness. Eruptions are like scarlatina, which may spread suddenly. There can be erythema and pustules on the face. There can be an appearance of pimples that contain pus as this remedy also acts on acne rosacea. The patient of belladonna has no thirst, anxiety, or fear, generally. The patient lives in a world of his own and is disinclined to talk. The pains in such patients are often neuralgic that come and go suddenly.
Bereberisaquifolium
This homoeopathic medicine helps in the fading of scars. It is mostly indicated in acne that results in scar formation. It is also displayed in people who have psychological problems such as lack of motivation. It relieves itchy scalp and severe headache which might have been accompanied by acidity and nausea. It is also essential in treating and preventing pimples on the face. It is also useful in relieving itchy and burning eyes. It improves digestion and defaecation. Homoeopathic medicine also relieves burning in urine or decreased urine frequency. It helps reduce stiffness in the legs and soothes pain. The other conditions in which it helps include dry eczema, psoriasis, and glandular skin.
Bovista
Bovista is suited to people, especially women, whose acne has been worsened by acne application. It has a marked effect on the skin and is used in eruptions like eczema. Scurf and crusts about the nostrils and corners of the mouth are seen. Lips may be chapped. There may be bleeding of the nose and gums, and cheeks and lips may feel swollen. Acne is worse in summer. There may be itching present on getting warm, and itching may be present around the anus. Pimples can cover the entire body.
Also Read: Try These Homemade Herbal Tonics To Relieve Swelling And Pain
Calcareasulph
The patient needing calcareasulph is dread of working. The patient has anxiety, and he or she is more worried about the pathogenesis than the cure itself. People needing calcareasulph present with lesions that persist in one place. People have eruptions that have yellow and creamy pus that drains for along time. It can be used to manage cystic acne. The skin is looking unhealthy with yellowish scabs. Pimples are present on the face and near ears and hairline. Patients may also tend to infections of sinuses, ears, and tonsils that persist for a long time.
Graphites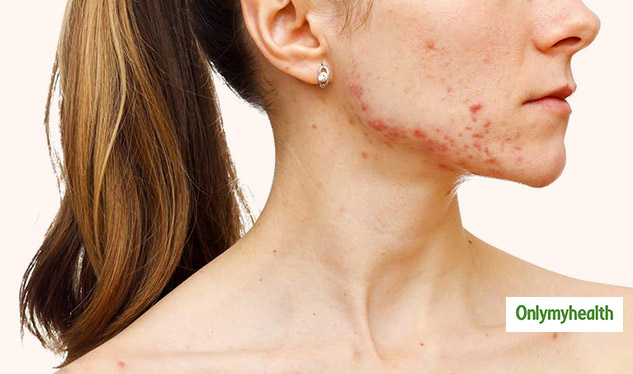 The skin of the people needing graphites is rough, hard, and has persistent dryness of portions of the skin. Pimples and acne are present on the skin. The affected may present with early stage of keloid and fibroma. Eruptions ooze out a sticky exudation. The skin is so unhealthy that every little injury suppurates. The patient may also experience cracks in nipples, mouth, between toes, and anus. Rawness may be present in the bends of limbs, groins, neck, and behind the ears. Nails may also be deformed and painful, and they may also be brittle and crumbling.
Heparsulph
The person who needs heparsulph especially presents with acne in youth. Patients' skin may be suppurating, and there may also be prickly pain present. The skin may be chapped, and there may be deep cracks on hands and feet. Ulcers may be present with bloody suppuration, and the suppuration may smell like old cheese. Little pimples may surround putrid ulcers. The patient may also have constant offensive exhalation from the body. The tendency of suppuration is most marked in such people. There may be anguish in evening and night, with thoughts of suicide.
Also Read: Make Mosquito Repellent Cream At Home
Nuxvom
Skin is red and blotchy. Acne is present. Nux vomica is the greatest of all polychrests as it manages a variety of symptoms. The patients are excessively chilly and avoid open air. They get easily irritated and are sensitive to external impressions. The patient cannot bear noises, odours, and light. When a patient has already taken a lot of treatment, a treatment can begin with nux vomica.
Sulphur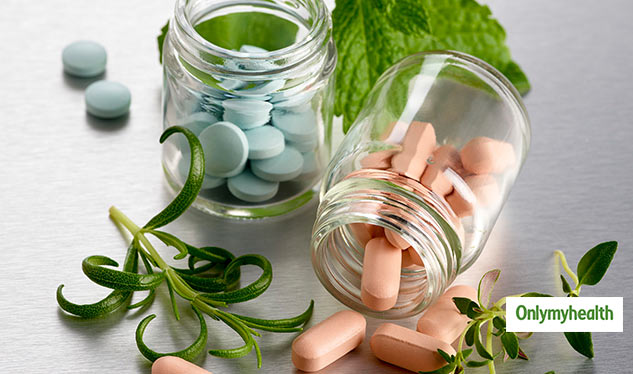 The skin of the patient needing sulphur is generally dry and scaly. Every little injury in the skin may suppurate. The skin has pimply eruptions, pustules, and rhagades, i.e. fissures, cracks, or linear scars. Excoriation may also be present. Eczematous and herpetic eruptions can predominate. The occiput eruption may be exuding gluey humour, and there may be moist eczema around the anus. The complexion of the face is generally pale and livid with blue circles under the eyes. Scabs and pimples can be present on the skin, and it appears raw.
Skin is the first organ that reflects that something wrong or right is going on inside the body. When something happens on the skin, one should immediately get medical help. Any homoeopathic treatment shall not be taken without the advice of a professional homoeopathic doctor.
[With inputs from Dr Jyoti Sharma (Homeopathic Doctor), Founder of Kaila Homeopathy]
Read more articles on Home Remedies