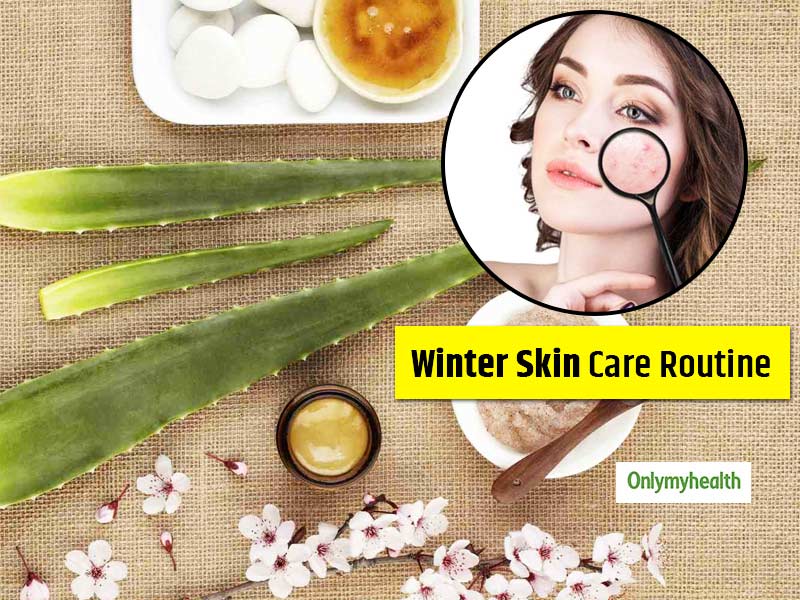 Winter skincare tips: Here we are sharing some excellent home remedies to get rid of acne this season.
How to take care of your skin in the wintertime? As the skin starts to get dry in winter, you mustn't forget to moisturise at least twice a day. You must make sure to have a routine that includes a toner, a light moisturizer, a good sunscreen and a fruity balm for your lips. You can get tanned in winters too so don't take the sunscreen for granted. But what if you have acne-prone skin? Here we are sharing an elementary skincare routine to follow, as told by Dr Ritika Dhingra (Advanced Cosmetology Expert, Founder The Luxe Clinique):
A foam-based cleanser, salicylic face wash, alcohol-free toner and a makeup remover, gel-based moisturiser and sunscreen.
You must go for honey-based homemade masks that help kill the acne bacteria and keeps the moisture locked in the skin. Make sure to remove your makeup altogether before you cleanse your skin with a face wash to avoid clogging of pores.
Don't opt for heavy serums and even if you do, always watch test before you apply it on your face.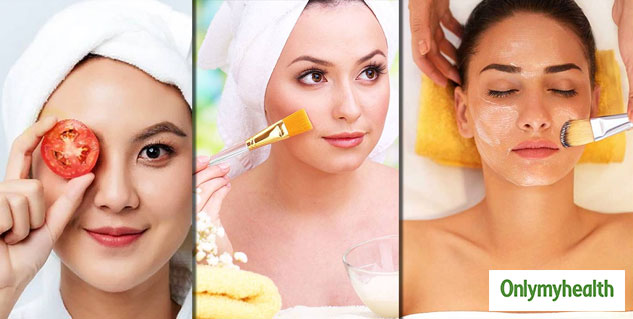 10 Home remedies for acne-prone skin in winter
Listed below are 10 home remedies to soothe acne-prone skin during winters by (Rajat Mathur, Senior Skincare expert, at Kiehl's India)
Acne is usually caused by clogged pores, extra oils on the skin and bad dietary habits. At times using the wrong products can also lead to breakouts on the skin. While it is not always convenient to keep a tab on your diet, a few affordable home remedies can help clear up your skin and leave it looking smooth and radiant.
Also Read: Probiotic Foods for Acne: Know 5 foods which may help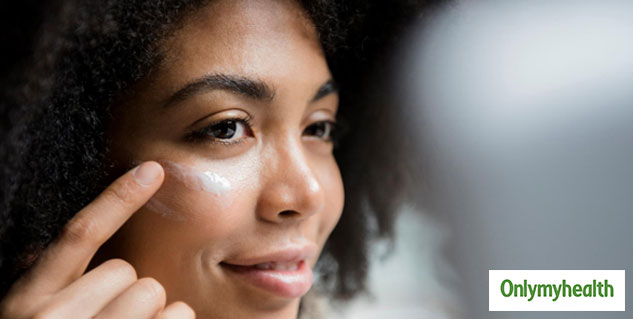 Aloe vera: On the off chance that you have a pimple that has erupted, and is getting red and excruciating, aloe vera is an extraordinary method to treat it. Use aloe vera that is taken straightforwardly from the plant, for most extreme outcomes. Aloe vera has hostile to bacterial properties that are viable at treating and lessening redness. It likewise accelerates the recuperation of a pimple. Aloe vera is an astringent that helps eliminate abundance oil from an abscess. It is similarly useful at helping any scars brought about by skin inflammation, whenever applied every day.
Papaya: Papaya is an organic staple product in vast numbers of our families, which makes it a simple fixing to use to dispose of pimples. Papaya contains numerous properties that forestall and treat spots. It has enemies of oxidants, Vitamin An and C, which help accelerate cell turnover, which can help keep skin break out from happening. At the point when applied topically, it's an extraordinary exfoliator that isn't brutal like numerous different items. Mix or crush papaya the, and let it sit on your skin for 10 minutes before washing.
Multani mitti (Fuller's earth): Multani mitti is a rich wellspring of magnesium chloride, which disposes of pimples and forestalls breakouts. It is known for being a profound chemical for the skin and for eliminating debasements and earth particles that can obstruct our skin pores. Blend 1 1⁄2 tablespoons of Multani mitti with water or rose water and leave all over for 20 minutes. Wash off.
Lime juice: Lime juice is hostile to bacterial; consequently, it can help dispose of pimples by murdering the microbes whenever it's framed. It is likewise plentiful in nutrient C and citrus extract, so it can help light up your skin when utilized over the long run. Using a cotton cushion, apply straightforwardly onto the pimple and leave on for 5-10 minutes before washing off.
Almonds: This superfood is plentiful in minerals and Vitamin E, which make it a significant fixing in many scours and face veils, as it assists with reviving the skin. Heartbeat in a blender and afterwards blend in with water or the above organic product. Apply as a veil or a spot solution for pimples and surrender on for to 30 minutes.
Yoghurt: Yoghurt contains lactic corrosive, which eliminates dead skin cells. The live societies in it advance clear skin by retaining hostile to bacterial properties. A reward tip: Having a good gut can help fix skin inflammation; so eating yoghurt routinely is additionally a decent method to advance solid skin from the inside.
Turmeric and nectar: Turmeric is a calming, which will help recoil the size of the pimple. It likewise helps eliminate overabundance oil from the skin. Nectar assists ward with offing microscopic organisms in a spot and have hostile to microbial properties.
Rosewater: Known for its mitigating properties, rose water is ideal for decreasing the size of a pimple. It additionally goes about as a mitigating specialist, which diminishes redness and quiets the irritated skin. Spritz it onto your skin instead of a toner, morning and night.
Oranges, kiwis and strawberries: These three natural products all have a high substance of citrus extract, which helps in drying the sebum. Mix them to make an at-home face cover and leave on for 10 minutes. Flush off.
Oats: Oats are a unique home solution for pimples since they assimilate oil and calm the skin. Heartbeat oats and add it to any custom made face veil to give the cover a thicker surface while treating the pimple.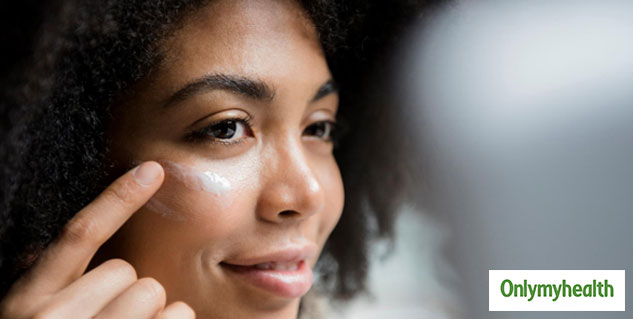 Why acne gets worse in winter?
It ultimately depends on person to person. You need to check what you do differently in winter when it comes to your skincare routine. Do you go easy on your skin thinking its winter d your skin won't be as dirty? Or do you consume dairy products a lot considering its festival/holiday times as we tend to eat lots of sweets? Acne can easily be hormonal or could be because of something that you eat. Many people are lactose intolerant. They can't digest the dairy products, and it starts triggering acne in their bodies. You may want to check in on it.
Also read: 4 Types of Viral Skin Infections And Their Characteristics For Timely Diagnosis And Treatment
DIY Masks To Get Rid Of Acne During Winters
Listed below are some DIY face masks that are apt for those with acne-prone skin: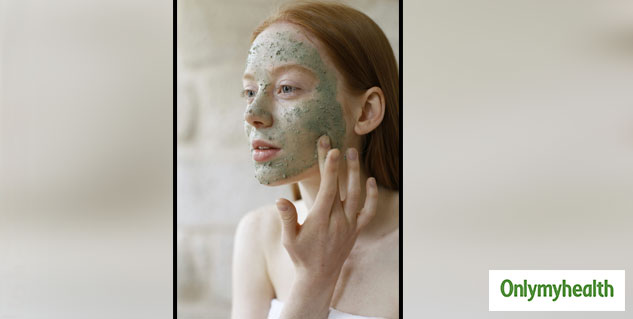 Get relief from acne with oatmeal
Mix equal amount of oatmeal, honey and curd and apply it on the face and keep it for fifteen minutes and wash it with warm water.
Take an equal amount of oatmeal and aloe vera and make a paste.
Massage your skin with this paste with light hands and leave it for 10-15 minutes then wash the face with water.
Honey and cinnamon acne spot treatment
Add half a teaspoon of cinnamon, four tablespoons of honey and two tablespoons of aloe vera gel in a bowl.
Mix them well and use on the afflicted area.
Wash your face after ten minutes.
Do you know that cinnamon has anti-inflammatory properties that help reduce acne?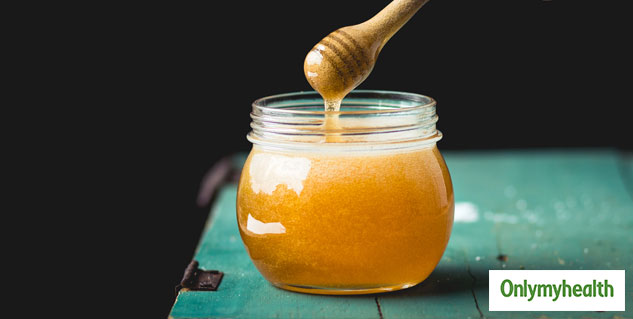 Takeaway tips to prevent acne breakouts in winter by Dr Ritika Dhingra
Reduce the intake of sugar and dairy products. Drink lots of hot lemon water.
Since the weather is dry, the acne tends to dry up fast too, but it still is sensitive to touch, so don't pick on your acne or feel it frequently.
You must wash your face at least 2 times a day just like you would in summers and apply a moisturizer that doesn't build up or clog your pores. The gel-based moisturizer or the lotions works best in winter for acne-prone skin.
Do not use heavy moisturizers or creams on the face just because of its winter. Acne-prone skin needs a light moisturizer that doesn't clog the pores. Use homemade face packs with honey and yoghurt/milk to keep your skin moisturized and plump.
Use prescribed ointments for acne spots. Use a face wash that has Salicylic acid in it, as it helps kill the acne bacteria and reduces the inflammation on the skin.
Change your pillow covers every week as it tends to accumulate dead skin and bacteria over time which can cause clogged pores.
Read more on Home remedies