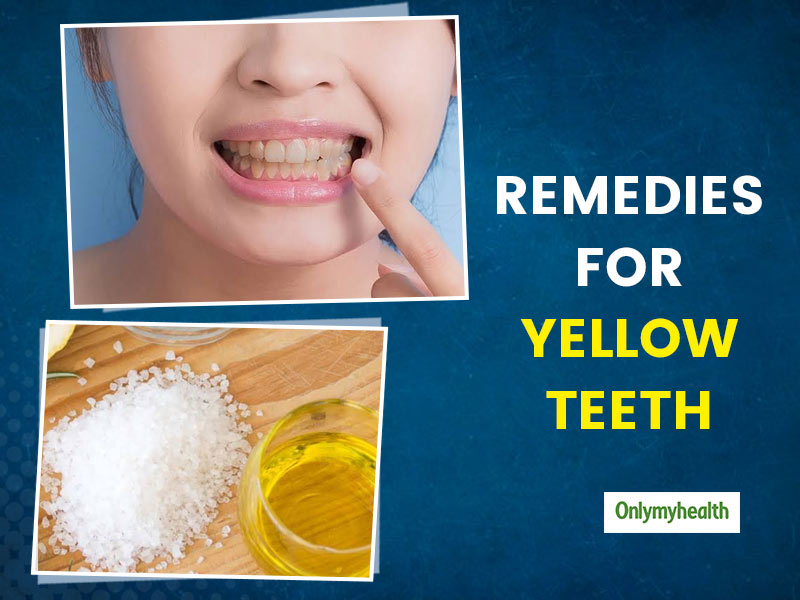 Teeth whitening is one of the major concerns that people have these days. When it comes to white teeth it's not only brushing that can help but there are other remedies which turn out to be helpful in the same. You might have observed a weird deposit on your teeth after you've taken all your meals. It enables your teeth to look yellowish in appearance. Even if you do not have any major issue and your dental hygiene is on point but still the lining can result in the yellow reflection in the teeth. Besides skin and your health, it is also important to maintain small and delicate body parts like nails, teeth, etc. Natural cures can conveniently help you in dealing with that. In this article, you will get to know about some natural remedies that you can easily try at home for teeth whitening.
How to whiten yellow teeth naturally at home?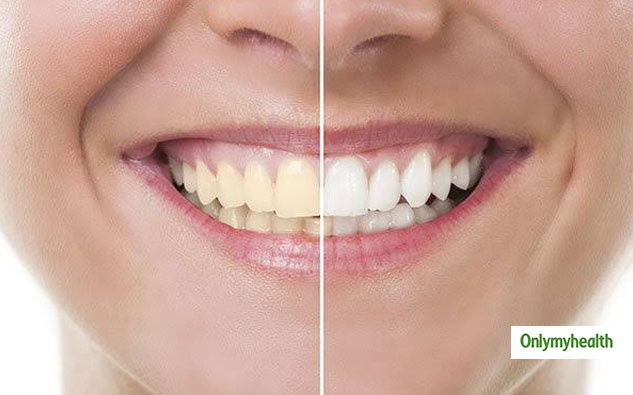 Natural remedies can work for dental hygiene too. Many people even feel embarrassed or awkward in going in social situations due to the colour of their teeth. You can also take the suggestion from your dentist before using these at home. Here are 6 home remedies that can help in whitening of teeth. Let's read it through.
1. Baking soda
Baking soda is used as bleach for remove the yellowness of teeth. The process for that is to apply baking soda on your teeth for about 3-4 mins and then brush your teeth normally. You can also add a pinch of baking soda in your toothpaste and brush normally.
Also read: Are You Unable To Smile Freely Due To Tooth Plaque? Know Causes And Home Remedies
2. Mustard oil
Cleaning and massaging your teeth with half a spoon salt and a few drops of mustard oil atleast twice a week is also a very useful remedy. So, mustard oil is also a very effective natural remedy to whiten yellow teeth and maintain dental hygiene.
3. Neem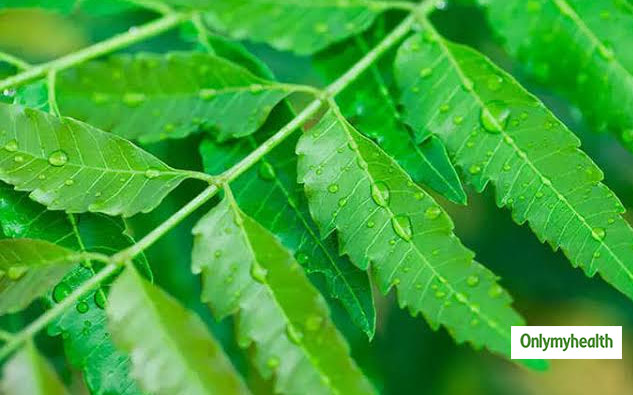 Azadirachta indica commonly known as neem is also a very good way of removing the yellowish color from your teeth (by using a neem stick- daatun) and it also prevents you from any dental problems due to its antibacterial properties.
4. Orange peel
Another home remedy to whiten your teeth is an orange peel. Many vegetable and fruit peels can be beneficial for you so don't throw them out. An orange peel can brighten your teeth with its properties and even freshen up the insides of your mouth.
Also read: 5 Oral Care Tips to Strengthen Tooth Enamel
5. Lemon peels
Rubbing your teeth with lemon peels after your meals twice or thrice a week also works as a good home remedy for dental care. Just make sure you don't rub it in your gums as it can make your food taste sour later.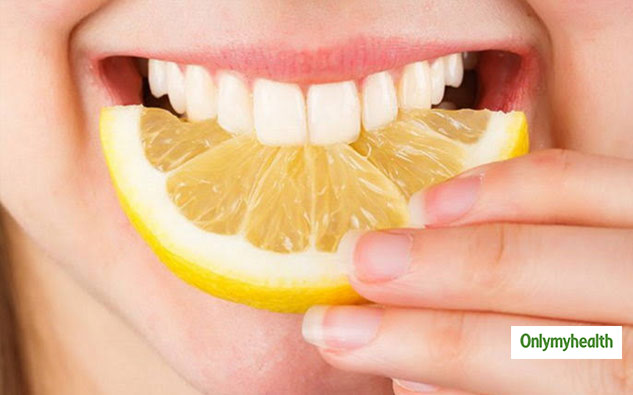 6. Apply cider vinegar
Apple cider vinegar is a major remedy even for dental care. It has the properties to provide treatment to your yellow teeth. It can whiten your teeth and is a faster treatment than others. You can mix it with yogurt too. Just apply it on your teeth using a cotton ball. Leave it for about 15-20 minutes and then wash using cold water.
These were some very effective home remedies to get rid of the yellow coloured layer on your teeth. A doctor's advice can help in making an informed decision or to know if there is any need for medical treatments.
Read more articles on Home Remedies