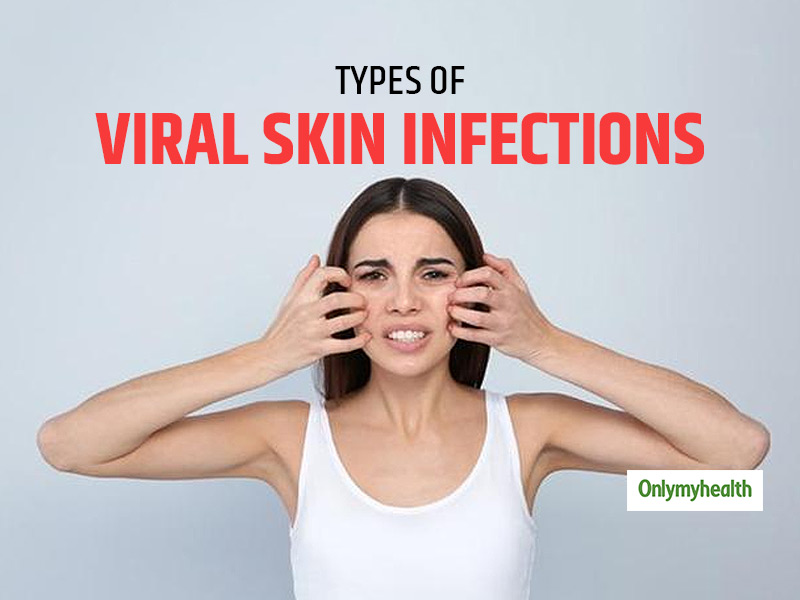 Viral skin infections are of many kinds ranging from mild to severe, common to rare and infectious to disease-causing. Some of them are not just skin infections but they spread to the whole body causing discomfort and systemic disease. It is very important to identify the infection before addressing it to give apt treatment. Here are four types of viral skin infections that are very common during. Read about them, their characteristics and treatment. Also, watch this video to know how to take basic care of your skin during rainy season:
Herpes simplex virus (HSV)
There are two types of Herpes Simplex Virus- HSV-1 and HSV-2. While the former is common as stomatitis, the latter mostly occurs as genital herpes but this may also be reversed. HSV-1 viral skin infections generally occur in childhood but it can strike again later in life due to factors like stress and fever. Its reactivation may be followed by scabbing, vesicular eruption and paraesthesias. The condition can be treated within two weeks. On the other hand, HSV-2 is more prevalent in sexually active people as this is transmitted when the person is directly exposed to mucus membranes. Sadly, HSV-2 is a lifelong issue and is incurable.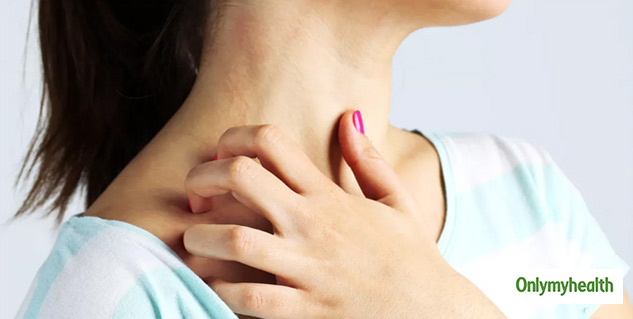 Also Read: Apart From Weather Conditions, These 5 Things Can Surprisingly Lead To Acne And Pimples
Varicella zoster
Varicella zoster is commonly recognized as chicken pox(in childhood) and shingles(in adulthood). You must know that this infection causes pus-filled lesions that take about two weeks to completely cure. Varicella or chicken pox comes with fever & cold and later progresses rapidly into lesions that evolve in different stages starting from eruption to shedding to crusts. In some cases, they may cause complications like viral pneumonia, sepsis, bacterial infection, encephalitis and may even damage fetal in pregnant women.
Shingles
Zoster or Shingles are mostly seen in older adults as a painful vesicular skin rash. Unlike varicella, zoster limits its presence to lumbar and thoracic areas and it is often carried out due to immunosuppression(due to diabetes, HIV/AIDS, malignancy, etc.). It causes skin rash which preceded by pain, burning sensation, paraesthesia. It may affect the cranial nerves which can trigger issues like encephalitis, Ramsay-Hunt syndrome, etc. However, about 5% of people do not get skin lesions and the most dreaded complication of Varicella zoster or shingles is persistent pain which in medical term is referred to as post-herpetic neuralgia.
Also Read: Tried And Tested Doctor-Verified Tips To Delay Skin Ageing
Molluscum Contagiosum
Molluscum contagiosum is a poxvirus that is transmitted by skin-to-skin contact or autoinoculation or sexual contact or contact sports. In short, this viral skin infection is caused when a healthy person comes in close or skin-to-skin contact with an infected person carrying the virus. The lesions are caused due to epidermal hyperplasia with the appearance like a papular rash or waxy pearly blisters. In general, an immunocompetent adult has less than twenty nodules and the lesions due to this skin infection can occur on the whole body except soles and palms. These are mostly seen in thighs, genital area and neck. The infection can last as long as 8 months where one single lesion takes about 1-2 months to recover fully. Immunocompromised patients or those with poor immunity have to bear this infection for longer.
Read more articles on Other Diseases