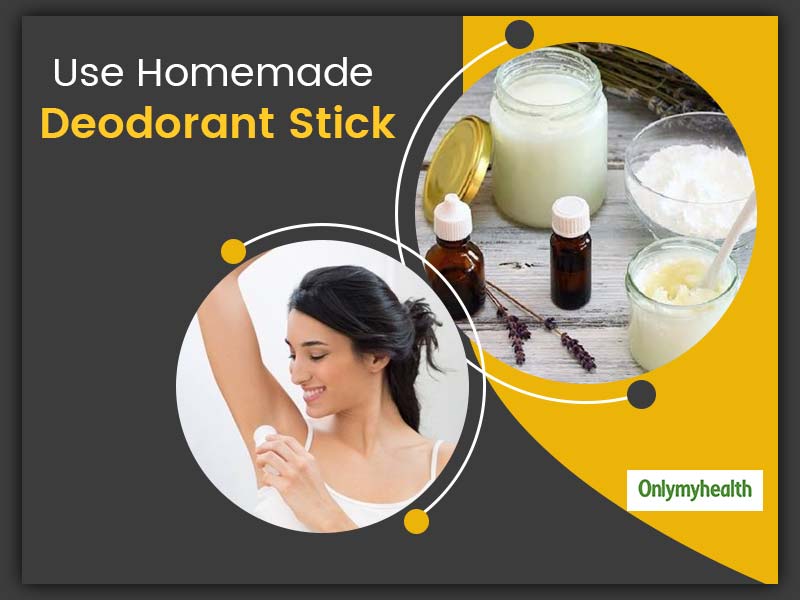 Body odor is the most awful thing, agree? And choosing the right deodorant for yourself is tad a task. It is a challenge to find the perfect body deodorant in a go. Sometimes, you don't like the fragrance and sometimes it just doesn't last longer to keep you smell fresh. Most products contain chemicals that can irritate the skin causing rashes and bumps. Sweating makes the situation more complicated and therefore you need something that is both fragrant, long-lasting and skin-friendly. This when homemade deodorants come into play. Made with only natural ingredients, homemade deos are not only safe but you have the freedom to customize the fragrance and formula. The best part? It is inexpensive. Now, you don't need to waste your hard-earned money into worthless products.
Benefits of Using Homemade Natural Deodorants
Before telling you the recipes or methods to make deodorant at home, we feel the need to highlight the benefits of using one. This helps you understand the importance of natural deodorants and would interest you to make one and use it.
Homemade deodorants are made using only herbal or natural ingredients. These are skin-friendly ingredients.
Unlike store-bought antiperspirants, homemade deo doesn't contain any chemical additives that can be harsh on the skin.
It prevents skin infections and allergies.
It may control sweating and clogging of skin pores.
Due to the no-chemical formula, natural antiperspirants can also help in lightening dark underarms.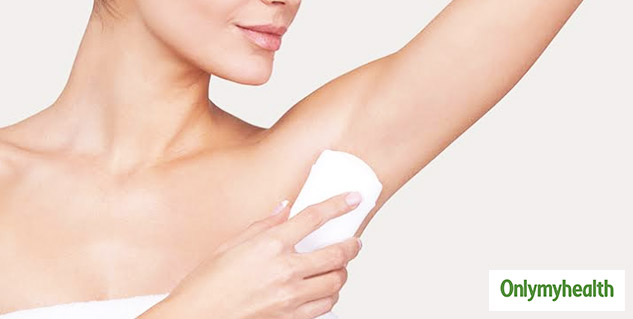 You can use your favorite fragrances into making a deodorant.
These are inexpensive and easy-to-make at home.
These won't leave a stain on your cloth that many synthetic deodorants do.
DIY deodorants use essential oils for fragrance and skincare. No synthetic fragrance is added in making these.
Let us now look at the DIY deodorant recipes.
Homemade Deodorant with Shea Butter
You need:
Coconut oil- 3 tsp
Baking soda- 3 tsp
Shea butter- 2 tsp
Arrowroot- 2 tsp
Essential oils of your choice( Lavender oil, rosemary oil, sandalwood oil, etc.)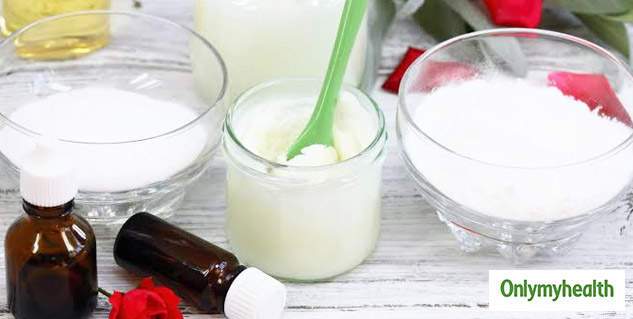 Method:
Take a microwave-safe bowl and add shea butter, coconut oil to it. Microwave them for 10 seconds to melt them.
If you don't have a microwave, use a double boiler or melt them on the stove.
Now, add baking soda and arrowroot powder to the oil mixture.
Mix them well so that the powdered ingredients get soaked completely by the oil ingredients.
Add 5-8 drops of the essential oil that you are using and mix again.
Now, transfer the liquid into a glass container and let it harden.
Take a deodorant stick and place the hard deodorant on it for use.
Your natural shea butter antiperspirant is ready to use.
Homemade Coconut Oil Deodorant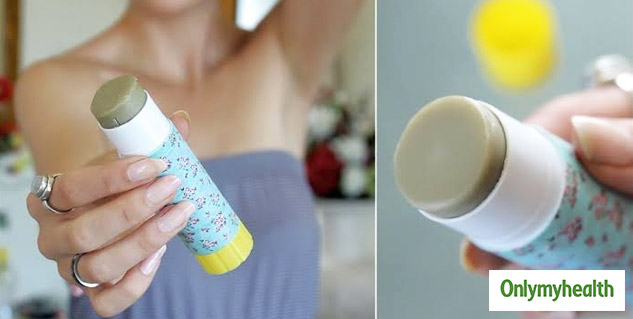 You need:
Coconut oil- 6 tsp
Baking soda- ¼ cup
Arrowroot powder- ¼ cup
Essential oils of your choice
Method:
Mix dry ingredients(baking soda and arrowroot powder) in a bowl.
Melt coconut oil in a separate bowl and pour into the dry mixture. Skip this if your coconut oil is in liquid form.
Mix all the ingredients together.
Now add 5-8 drops of the essential oils whose fragrance you'd want to add.
Store this mixture in a deodorant stick container and use it.
Read More Articles in Home Remedies