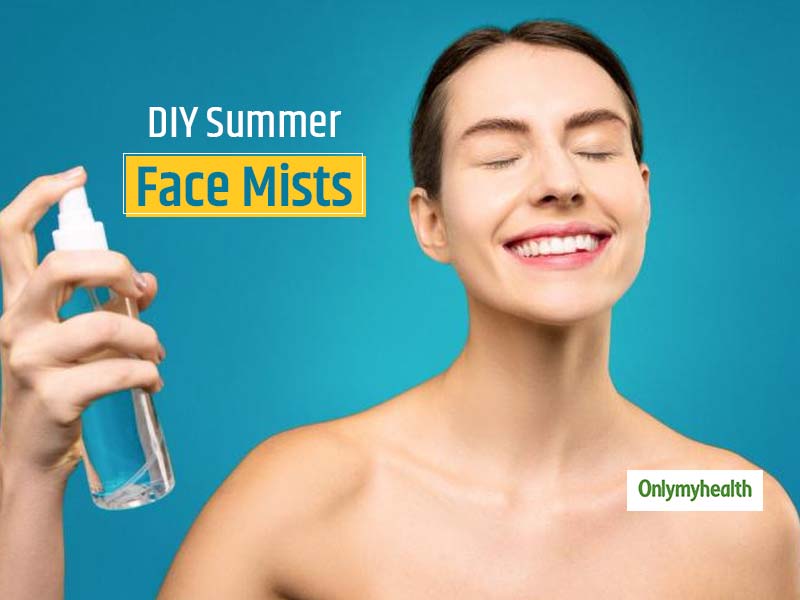 You must have heard about face mist or facial mist, but do you know what the benefits of applying it are? While we spend so much on beauty products, we should know how to take care of our skin. Our skin needs proper hydration and nutrition. Therefore, applying face mist on the face is necessary for the skin, especially during summers, as our skin yearns for more hydration. Looking fresh and ravishing could be a more difficult task during summers, especially if you are exceptionally active. So to combat the harsh heart, you must have your hydrating mist in your bag all the time. Use of mist can re-hydrate your face, freshen up your makeup and hydrate your hair. Face Mist is not only a beauty product but more of a skincare product. It contains water, which helps to keep the skin fresh and hydrated for a long time.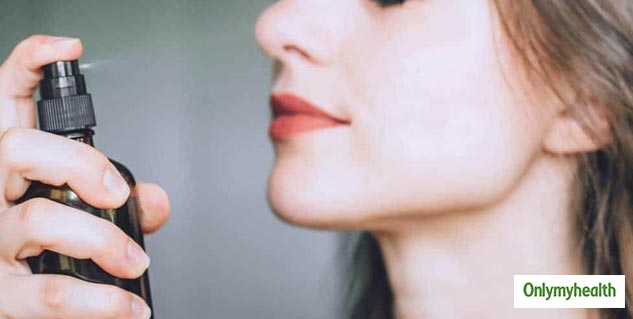 Also Read: How To Make Hand Sanitizer At Home? Try This 3-Ingredient Remedy
Benefits of Using A Face Mist In Summers
Hydrates the skin
Reduces skin irritation
Keeps skin fresh
Sets makeup
Dilutes cream
Hence, using a face mist is extremely important for your skincare needs. But, what is you could create some simple face mists at your home, with all things natural and skin-friendly? Hence, this summer, make sure that you get rid of skin woes with the help of these face mists. Items you must have before you start making these mists:
A glass spray bottle of 4-ounce
Distilled water
Organic rose water
Pure organic aloe vera
Organic green tea bags
1 fresh, organic cucumber
Lavender essential oil
Ylang ylang essential oil
Vitamin E oil
Organic witch hazel
Also Read: Make Mosquito Repellent Cream At Home
Cucumber-Aloe Mist
We need to know what suits our face and skin and hence for those with dehydrated skin should opt for a fresh cucumber-aloe mist. Cucumber is a natural skin soother and is excellent for healing and hydration of the skin. Mixed with aloe vera, it can also reverse the ageing process and works as a great natural makeup setter during summers.
Ingredients needed: 1 small cucumber, 1/3 cup of distilled water, 1 tablespoon aloe vera, 1 tablespoon witch hazel, 4-ounce glass spray bottle.
How to do it: Start with peeling and cutting your cucumber into dices or put it in a food processor. If you use a processor, make sure that you strain through a cheesecloth which will help you extract the cucumber essence and keep the mist light. Pout the spray in a bottle with water, aloe vera, witch hazel and shake it properly.
Soothing Rose Face Mist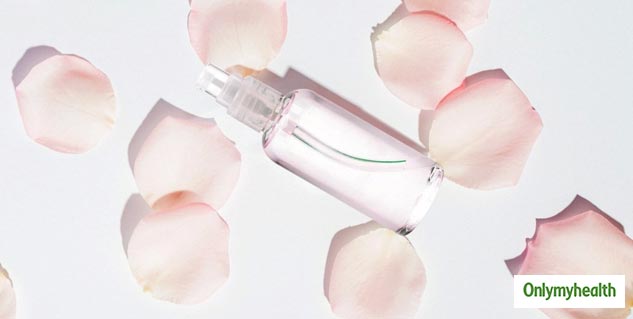 Rosewater has many properties such as it is anti-inflammatory and rich in anti-oxidant, which are incredibly beneficial for the skin. The moisture in the skin is retained by the use of rose water, which makes the skin look smooth. Rosewater is a simple recipe that works effectively on the face. It cleans and provides moisture to the pores inside the facial skin. It gives a feeling of freshness on the face.
Ingredients needed: ½ cup of organic rose water, few drops of vitamin E oil, 3 drops of ylang-ylang essential oil, 4-ounce glass spray bottle.
How to do it: Mix water with vitamin E oil and ylang-ylang oil in the glass bottle, and you are ready to hit the outdoors.
Also Read: Try These Homemade Herbal Tonics To Relieve Swelling And Pain
Tea Tree Face Mist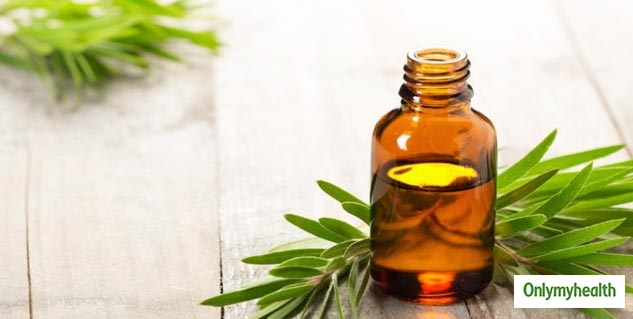 Be it hair loss or any facial problem, tea tree oil can remove all your troubles as it has many unique benefits. Tea tree oil is made from 100 per cent natural things, so it does not cause any harm. Tea tree oil is traditionally used to relieve many skin-related problems such as fungal infections, acne, cuts, insect bites etc. Acne is such a problem that can happen to anyone, and there is no one reason for it. In this case, tea tree oil can also be used to keep the skin healthy with health. This essential oil has antiseptic and antimicrobial properties, which can help in getting rid of acne.
Ingredients needed: ½ cup of steeped and cooled green tea, 4 drops of tea tree essential oil and a 4-ounce glass spray bottle.
How to do it: Put the green tea bag in a ½ cup of boiled water. Remove the bag after five minutes and let the tea cool down. Once it reaches an average temperature, pour it in a bottle. Also, put tea tree oil in the bottle and shake the mixture properly.
Read more articles on Home Remedies