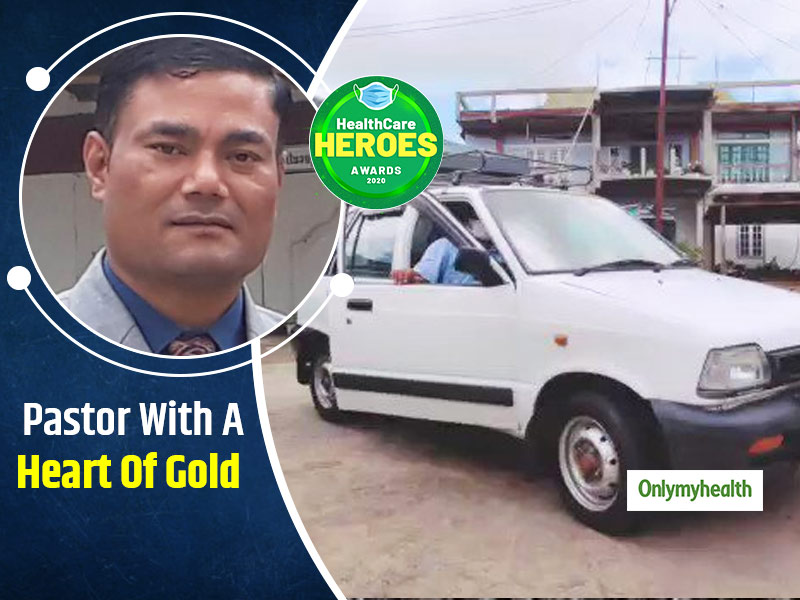 Israel Lalremtluanga from Mizoram gave free rides to COVID suspects for those struggling with conveyance issues due to the social stigma.
Category : Covid Heroes

Vote Now
Who : Israel Lalremtluanga
What : Transporting people from quarantine centre for free
Why : Lending a helping hand to those in need
Onlymyhealth is bringing real stories from all across the country of Corona Warriors fighting the pandemic. OMH's HealthCare Heroes Awards is an initiative to give back in a small way to those relentlessly working for their communities during the pandemic. Braving social stigma and life risk, this 46-year-old pastor in Mizoram has won respect and love of his community. A pastor of the Baptist church in southern Mizoram's Lunglei district, Israel Lalremtluanga, drove Covid suspect cases to their homes and villages after their quarantine for free. He used his personal car which he redesigned, with plastic barrier as per the COVID-19 protocols.
The Challenges That Led To This Noble Act
OnlyMyHealth spoke to real hero Israel Lalremtluanga who told us that he began ferrying people from March 2020 after the Mizoram citizens began returning to their houses from different parts of the country due to the pandemic. He learnt people were facing great difficulties in returning to their homes and villages even after they tested negative, or after completing their fourteen or twenty-one-day quarantine period. Fear and social prejudice came in the way and no one wanted to give them a lift. Basic transport turned out to be expensive as goods trucks would as for almost Rs. 3,000. A case of an asthma patient suspected of COVID infection dying on roadside was just one among the many that were being reported.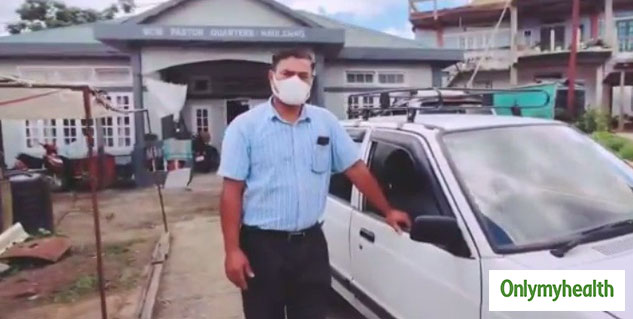 Also Read: HealthCare Heroes Awards 2020: Doctor Couple From Pune Offer Free Services To Thousands During COVID-19
Lalremtluanga says that such episodes and miseries of the citizens stirred his heart. His small car gifted by his father-in-law Thankunga Chongthu, would become a transport vehicle for many stuck away from their homes. The pastor, who along with his wife and two children lives in Lunglei district, one hundred and thirty km south of state capital Aizawl (in Haulawng village), said it was his 'divine duty' to give comforts and happiness to the ailing and needy people.
Also Read: Healthcare Heroes Awards 2020: Sanitation Worker Bontha Sai Kumar's Unsung Admirable Story
I Was Serving According to God's Wishes: Israel Lalremtluanga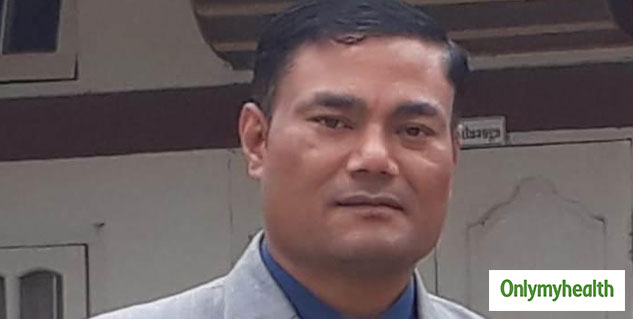 Lalremtluanga said that his work was not for any publicity and recognition. When he was serving others, he was serving as per God's wishes. The pastor has lost count of how many people he has shuttled so far. Since the services of a large number of churches had been suspended due to the governmental restrictions and novel coronavirus outbreak, Lelremtluanga saw this as a way to serve people outside the church.
Also Read: HealthCare Heroes Awards 2020: Make In India Innovation to Kill COVID-19 Virus From Surfaces
Following Safety Norms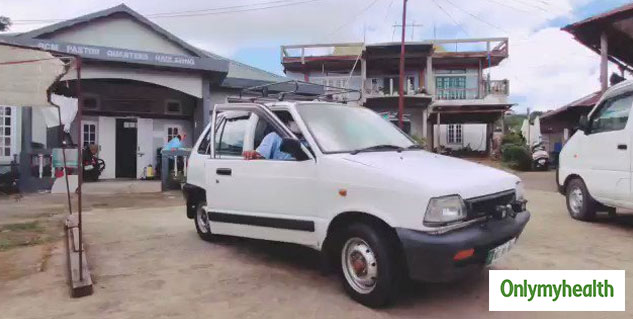 And Israel Lalremtluanga's efforts despite some initial opposition by his sister on safety concerns did not stop him from helping the people in such difficult times. Israel Lalremtluanga transformed his car. There is just the driver's seat in the front. The pastor as also ensured social distancing by making plastic sheet barriers between the backseat and front. Initially he would only ferry one person a time, but with more modifications in the car he can now transport two people together. Out of their own will people contribute to petrol expenses.
If Israel Lalremtluanga's story struck a chord with you, please do cast your vote to show some love for the initiative he took in these difficult times to help those in need.
Read more articles on Miscellaneous