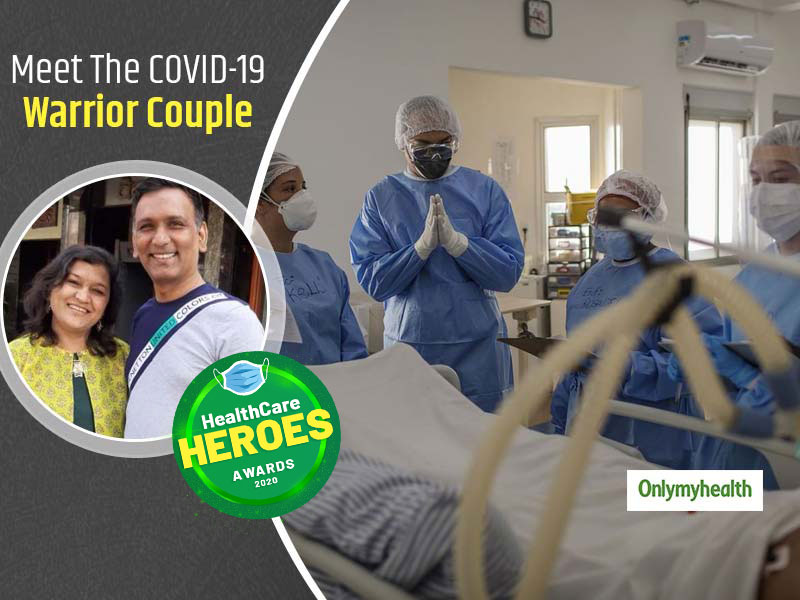 Category : Beyond the call of Duty

Vote Now
Who : Dr Gautam Chhajed and Dr Manisha Chhajed
What : Attended COVID-19 patients and conducted COVID tests free of cost
Why : Lending a helping hand to the community free of cost in these difficult times
Countries across the world are struggling to contain the spread of COVID-19. In India, Maharashtra is the worst hit state with the highest fatality rate in the country. As the number of COVID-19 cases go up, a ray of hope in the form of positive stories of Heroes comes through. In our attempt to salute the spirit of COVID-19 warriors we bring you this is the story of a selfless doctor couple who have been providing free service in their city of Pune.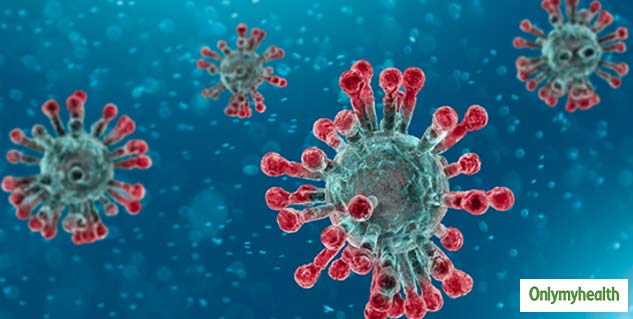 Also Read: Tata Group Gets Green Signal From DCGI To Launch Country's First CRISPR COVID-19 Test
Onlymyhealth.com's HealthCare Heroes awards is an attempt to bring these positive stories to the fore. We have diligently and in an unbiased manner, selected the most powerful stories in different categories. Dr Gautam & Manisha Chhajed have been nominated in the category of Beyond The Call of Duty- Doctors.
Pune In the Grip Of Pandemic
In April, Pune was under the grip of the COVID-19 pandemic. There was a shortage of beds and healthcare equipment in hospitals and doctors were overburdened with cases. To make matters worse there was a lot of confusion and fear about being tested. This is when a doctor couple came to the rescue. In the last 6 months Dr Gautam and Dr Manisha Chhajed have attended to 18,000 of Covid patients and got more than 5000 people get tested for Covid19. All free of charge.
"What is the use of being a doctor if we can't help?" that encapsulates Dr Gautam's moto.
Medico-helpline
Dr Gautam and Dr Manisha Chhajed run a charitable Diagnostic and Dialysis center. The lockdown got them worried for not just their patients but also many others who did not have access to hospitals or doctors. This is when they started their online medical portal Medicohelpline which has made doctors available round the clock for those who need them. "We help patients get admissions in Hospitals. We book lab tests, provide medicines and healthcare products at the doorstep," Dr. Chhajed tells OnlyMyHealth.
The initiative saw a participation of some of the top doctors and hospitals in Pune. It is now a panel of 2000 doctors from different specializations. The team together provides tele consultations and even health insurance.
Being Ahead of The Curve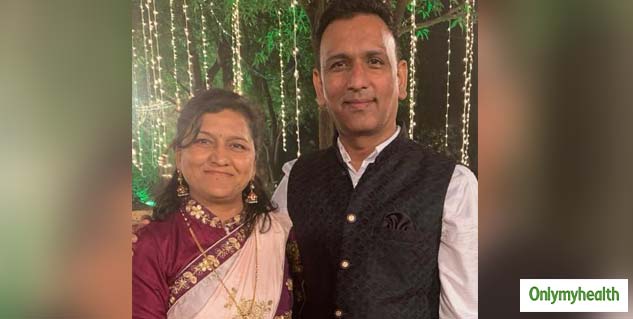 This couple has improvised a treatment and isolation plan keeping the fast spread of infection in mind. Using thorough tracking of symptoms and contact tracing, they have been able to arrest further spread of the virus.
"It would take up to 36 hours to get the swab test report, by that time the patient is already spreading the infection" says Dr Manisha Chhajed. "We provide early diagnosis and early asymptomatic treatment, to stop the spread. We constantly advice patients on how to keep themselves safe during home isolation and not infect others. Simple things like how to use the bathroom, how to maintain personal hygiene so as to stop the spread, go a long way in fighting the pandemic."
Developed in 2015, Medicohelpline is a result of farsightedness of Dr Gautam Chhajed who wanted patients in remote areas to be able to consult a doctor. This portal proved really helpful at the time of the pandemic. Patients now do not need to step out and wait in queues for the checkup. Dr Chhajed has treated 80% of patients online, while they are at their homes. They have screened 18,000 patients, out of which 4000 have been treated at home. The mortality has been 2 patients.
In the past six months this doctor couple has had no time for anything other than treating COVID-19 patients. After finishing with the clinic and the lab, they talk to the patients and write prescriptions till the wee hours of the morning. Many patients also reach out to the couple for mental health issue during isolation. "We have been sleeping 3 to 4 hours a day since the last 5 months. But the fact that we are being able to help so many people makes it all worth it," says Dr Manisha Chhajed.
WATCH: COVID-19 Testing Kit Feluda Gets Approval By DGCI:
Also Read: Recovered From COVID-19? Extra Caution After Discharge Is Necessary. Know All About Post-COVID Syndrome
If Dr Gautam & Manisha Chhajed's work during this pandemic has inspired or moved you, do cast your vote for them. Here is how you can vote for your favourite nominee for Jagran New Media & OnlyMyHealth's HealthCare Heroes Awards.
Read more articles on Miscellaneous