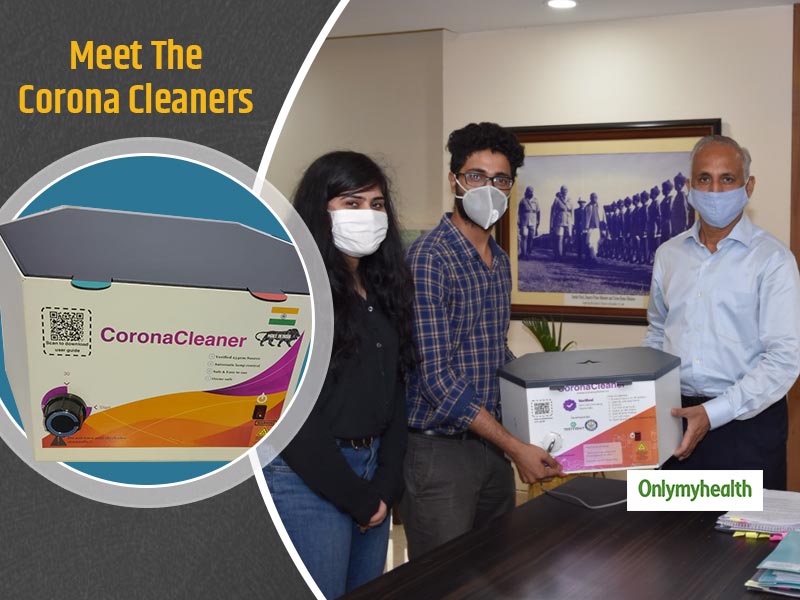 Category : Breakthrough Innovations

Vote Now
Who : Corona Cleaner By Test Right Nanosystems
What : Founded a device that disinfects objects by killing coronavirus with UV rays
Why : Young minds concentrated to kill COVID
While the public stayed at home during lockdown, there was no respite for the Central and State Government machinery. Healthcare workers, policemen, sanitation workers all had to function and items coming in their offices from outside had to be sanitized. But how do you sanitize documents, stationary, electronic equipment etc. without damaging them? Or an object like a hand gun with hard to reach space? Also how much time and manpower could a system already stretched to its limits, devote? Test Right Nanosystems (TRN) a startup by an IIT alumni, Shubham Rathore had an innovative answer, a device called Corona Cleaner. A hexagonal box which emits UltraViolet (UV) radiation and gives medical grade sterilization to disinfect objects placed in it. That too keeping in line with Atmanirbhar Bharat!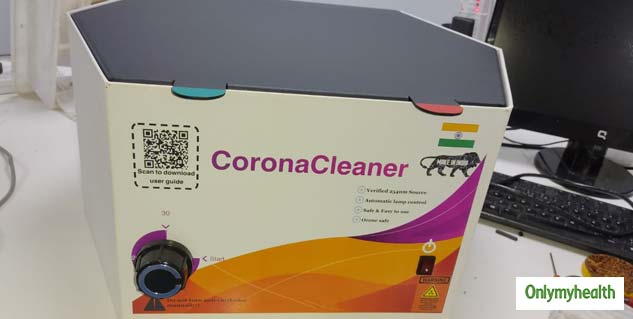 Also Read: Is Your Hand Sanitizer Protecting You From The Virus? Here's How It Works And When Should A Sanitiser be Used
As the world continues to fight the pandemic, we at Onlymyhealth.com are saluting the covid warriors in the first edition of HealthCare Heroes Awards. We have diligently and in an unbiased manner, selected the most powerful stories in different categories. Your votes and our esteemed jury's decisions will decide the winners. Read on to find out how this Delhi startup of IITans is using innovation and technology to fight COVID-19 pandemic.
If you like their work, cast your vote and help them win The HealthCare Heroes Awards.
Need of the hour
The Indian markets were flooded with a Chinese product which claimed to sterilize objects through UV radiation. But according to Shubham Rathore, the founder of Test Right Nanosystems, that product had no UV emitting devices fitted in it, rather they had LED lamps which means it didnt kill the coronavirus, an unsettling and frightful thought. The need of the hour was a product which filled this gaping gap in our defences, against the onslaught of COVID-19.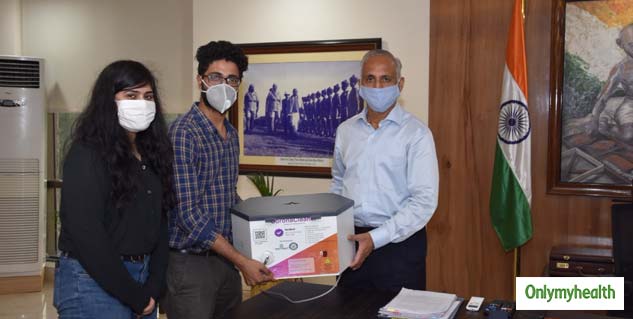 Science and Technology in a box
TRN had to ensure a minimum amount of concentration and dosage of UV radiation which reaches every corner, to sterilize the item completely. A hexagonal box was designed, instead of the common rectangle box, so that there is 360 degrees radiation in the box. To be thorough UV coating was applied in the inner part of the box so the radiation could get reflected and bounce off the walls and all corners were illuminated with the required radiation. For that the team used an optical simulation program.
Most importantly exposure to UV radiation can be harmful to humans, so TRN had to ensure there is no leakage outside the box. For that special material of cushion sealing was applied that would cut off UV leakage and a layer of coating was also applied, to make it device extra safe.
"There are a lot of other devices in the market but if someone doesn't have the scientific and technical knowhow and testing capabilities they wouldn't know about the leakage. Leakage is not visible to the human eye and is tested with a device called Spectrometer. We use enhanced spectrometers through which leakage is detected and fixed." Shubham told Onlymyhealth.com. Also to test leakage they had to ensure that they are covered with special optical filters fabric kit and a shield to cut off UV light from reaching the skin.
Stepping stone to success
Corona Cleaner was jointly developed with the Laser Science and Technology Centre (LASTEC), under the Defence Research and Development Organisation (DRDO). The device goes through strict QC protocols and has been validated by LASTEC. It kills 99.9999% of coronaviruses as per DRDO.
However, developing the Corona Cleaner was fraught with difficulties. "We failed 45 times before the device was finally passed."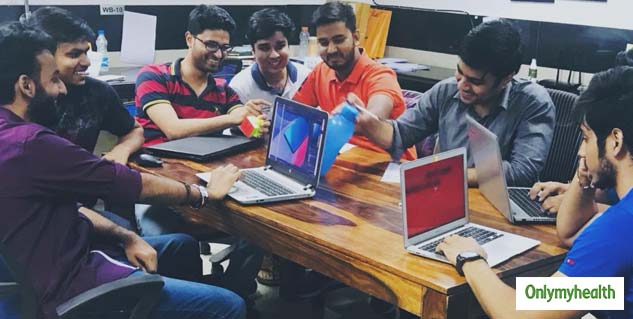 The most challenging aspect according to Shubham was remote working on Research and Development. TRN didn't have access to laboratories, testing equipment etc. "But we knew this was the time of crisis and we needed to act. We need to try and make this product." he tells Onlymyhealth.com. They got in touch with National Investment Promotion and Facilitation Agency of India - Invest India and the Ministry of Electronics and Information Technology (METI) and got the permissions to operate.
On the operational side there were also plenty of challenges. Some suppliers from a region came under the containment zone so raw components were not available. They had taken permissions for a factory to manufacture after a lengthy process and the machine broke down in that supplier's factory. So they had to take permission for another supplier and go through the same lengthy process again.
On the technology side, building in economical fashion, incorporating all features was a challenge in itself.
Going Places
Test Right Nanosystems (TRN) have shipped over 3000 units including to the Police Commissioners office Delhi, they have installations at IIT's, Ministry of Communications, at few stores like jewellery and optical stores where people had to try things on before buying. Offices and households use Corona Cleaner for groceries, mobile phones, documents, currency etc. Corona Cleaner is the first of its kind device 'Made in India' and internationally it is one of the few scientifically tested devices. It is used throughout the country and has been shipped to Bangladesh, the USA, and in the Gulf.
One of the lasting memories of Shubham is a note from a customer in Mumbai, who wrote to tell him that his wife didn't let him have ice cream for the last two months, for fear of infection. Thanks to Corona Cleaner he is able to have ice cream now.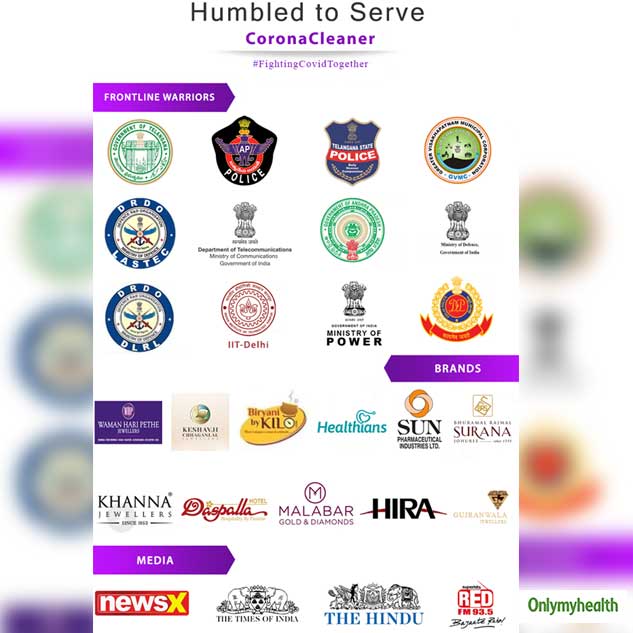 Also Read: Handwashing Or Sanitiser? This Bread Mold Experiment Stresses On The Need Of Handwashing Over Sanitisers
If Test Right Nanosystems (TRN)'s work during this pandemic has inspired or moved you, do cast your vote for them. Here is how you can vote for your favourite nominee for Jagran New Media & OnlyMyHealth's HealthCare Heroes Awards.
Read more articles on Miscellenous