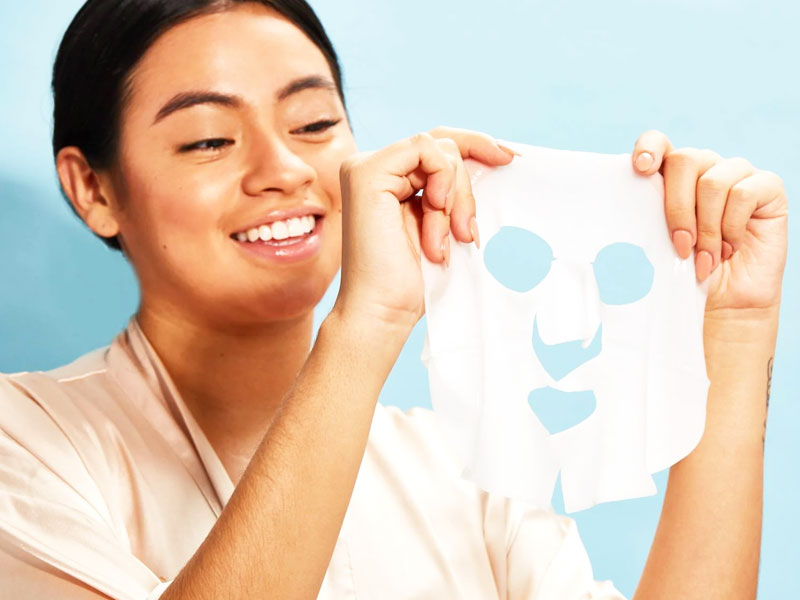 As the beauty industry has been growing rapidly in the past few years, various types of skin care products have been emerging. When it comes to skin care there is no better way to treat your skin than using a face mask. A fun way to relax and pamper yourself at home, face masks come with various benefits. Here we have 5 different types of face masks along with their benefits and the correct way to use them. Read along to reap the most benefits out of these masks and to know which one is suitable for your skin type.
#1. Sheet Mask
A kind of face mask which has gained a lot of popularity in recent times, sheet mask has become a part of many people's 'self-care routine'. Sheet masks originate from Japan and were a part of Geisha skin care routine. These masks are easy to use, hassle free and incredibly effective at the same time. Sheet masks are so lightweight that they can seep into your skin easily. These masks help to hydrate, detoxify, control acne, repair cellular damage and brighten your skin. They also help to provide moisturisation and a boost of vitamins to your skin immediately after use. Sheet masks surely deserve some brownie points for being suitable for every skin type.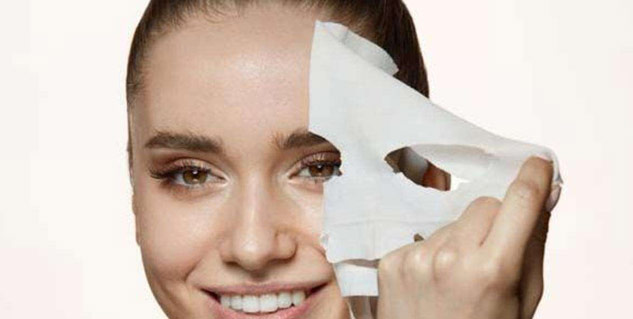 Image Credits- Femina
Also Read: 5 Face Cleansing Mistakes You Need To Stop Making Right Now
Here's how you can use a sheet mask effectively-
Start by cleansing your face with a milk cleanser and some cold water.
Pat dry your face with a soft towel.
Apply a soothing toner all over your face with the help of a cotton pad.
Slightly massage the packet of your sheet mask so that the serum sitting at the bottom can get infused into the msk
Pop open the packet and unfold the mask.
Carefully place the right side down to your face and remove the protective film.
Sit back and let the mask be on for about 30 minutes.
Make sure that you do not keep it on for more than the instructed time or else the mask might have a reverse effect.
Take the mask off and massage the leftover serum on your face
#2. Clay Mask
A mask that will help you to regulate the oil secretion and balance out the oil levels on the surface of your skin. Clay masks have some cleansing properties and hence they can help you to get rid of debris, dirt, dust and the gunk being built up on your skin's surface. These masks will leave you with a firm, smooth and soft skin by getting rid of all the impurities. Moreover they are also known to resolve all the T-zone issues and can help to remove blackheads as well.
These masks are best suited for people with oily and acne prone skin.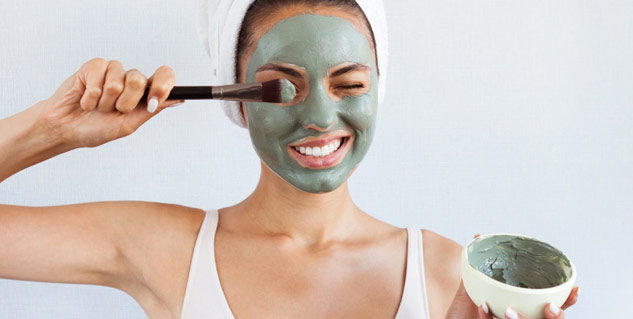 Image Credits- 100% pure
Follow these steps to reap the most benefit out of a clay mask-
Fash up your face using a mild cleanser.
Pat dry with the help of a soft towel.
Squeeze out some products on your clean fingertips.
Gently apply it all over your face except the under eye area.
Let it sit for a while and dry.
Once the face mask dries, rinse it off with some cold water and pat dry.
Follow by applying a light moisturize.
#5. Gel Mask
Lightweight and super absorbent masks that are generally made with ingredients like mink, cucumbers and green tea. Gel masks get absorbed very easily and quickly which helps in hydrating the skin. Gel masks help to soothe your skin and calms it from any kind of inflammation. The benefits of gel masks are not just limited to this as they also make your skin visibly firmer and tighter. Although gel masks can be used by people with any kind of skin type but are proven to be very beneficial for people with sensitive and dry skin.
Also Read: 6 Tried & Tested Homemade Face Masks For Healthier Skin
Let's take a quick look at the proper way of using these gel masks.
Start with a clean canvas by washing your face with a gentle cleanser.
Pat dry your face with a soft towel.
Take a rubber brush and dip it into the jar and scoop out the desired amount of product.
Apply it evenly on the face with the help of the brush.
Make sure you do not a[ply the mask on your lips and around the eyes.
Keep it on for 10 -15 minutes.
After 15 minutes, rinse off the mask with some cold water.
#3. Peel off mask
A kind of physical mask that will help you to provide an instant glow. Peel of masks dries up on the surface of your skin in no time and peels off all the impurities that are settling on the topmost layer of your skin. These masks come handy when you need to get rid of oil, dead skin cells, blackheads and dust that has been sitting on your skin. It can be considered to be one of the best ways to exfoliate while nourishing the skin.
These masks are usually made with natural ingredients and are suitable for all skin types.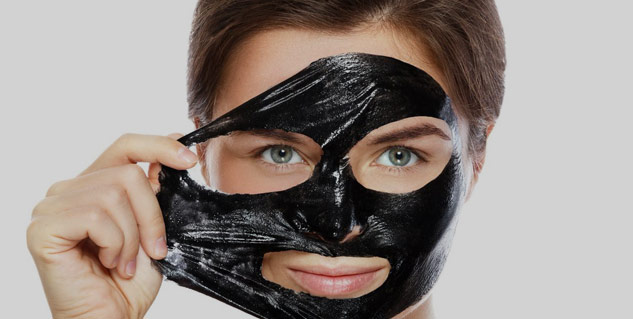 Image Credits- Medium
Get an instant glow by getting rid of impurities with the help of a peel off masks by following a few simple steps-
Cleanse your face with the help of a mild face wash.
Pat dry your face with the help of a soft towel
Squeeze out the contents of the mask and apply it all over your face with the help of your fingertips.
Keep it on for 15 to 20 minutes and allow it to dry.
Gently peel off the mask by holding it from one end.
Once the mask is off, splash some cold water onto your face and pat dry with a towel.
#4. Hydrogel Mask
Mask with comes with a gel-like texture and has a high moisture content. Hydrogel masks give you a nice, cool and soothing feeling on the skin and boosts the skin's hydration levels. These masks are proven to be effective in repairing the signs of aging such as wrinkles and fine lines. It also helps to reduce inflammation of the skin and helps to get rid of the redness and itchiness as well. This super hydrating mask will moisturize your skin and make it super soft and supple.
Image Credits- Cosmetic Proof
Try using these masks to get rid of dry and inflamed skin and enjoy its anti aging properties-
Start by cleansing your face with a gentle cleanser and pat dry your face.
Take a hydrating toner and apply it all over your face with the help of a cotton pad.
Let the toner soak in for a while.
Take your hydrogel mask and place it over your face.
Use a jade roller to massage your face over the mask.
Remove the mask after a while and dispose of it.
Massage the remaining serum onto the face with the help of a jade roller.
Read more articles in Skin Care