To give your skin a break from the chemicals-laden soaps, scrubs, and creams, you can make them at home with natural ingredients. India is blessed with the ancient knowledge of Ayurveda, which explains the beneficial properties of several herbs, vegetables, fruits, spices, and grains. You can mix them up, as per your skin, and get amazing results. Not only are these devoid of any side effects, if you aren't allergic to an ingredient, but you can also easily make them at home and they won't burn a hole in your pocket. Also, since many of these have been passed on over generations, these are tried and tested. The only thing is that you need to figure out what works for you and what does not.
So, here are some tried and tested homemade face masks for healthy skin:
Aloe vera
No one can challenge the immense benefits of aloe vera. It helps with sunburn, moisturises skin, and has anti-inflammation properties. To make the mask, peel off an aloe vera. Add lemon and honey to it to make a paste. Apply it on your face and let it rest for 15 minutes. Rinse it off with water.
Fuller's Earth (Multani Mitti)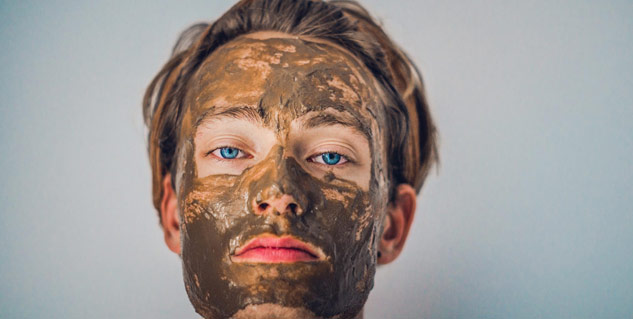 (Photo Credit: Unsplash)
Filled with amazing skincare properties, multani mitti has been used in Indian homes for generations. It absorbs oil and sweat and cleanses and nourishes the skin. Also, you can add a whole lot of ingredients to make a wide range of packs. You can make packs with rose water, honey, tomato juice, egg white, or coconut water. Apply the paste for 10-15 minutes and rinse off with water.
Also read: Asafoetida or Hing Can Resolve Many Skincare Problems, Here Is How
Gram Flour (Besan)
This is yet another homemade mask that has been used in Indian homes for generations. What you need are two spoonfuls of the flour (besan). Add a pinch of turmeric powder, or haldi, which again has several medicinal properties. You can add either milk (in case of dry skin) or curd (for oily skin) to it to make a fine paste. Apply it to your face and neck. Let it dry and scrub it off. A great cleanser, it will free your skin of dirt and toxins that seeped deep into your skin.
Sandalwood
Sandalwood, or 'chandan', generally finds a place during worship or meditation, but it has also has phenomenal properties that benefit the skin. It has anti-inflammatory, antimicrobial, and antiseptic properties because of which it deserves a place in your skincare routine. To make the mask, take sandalwood powder and add some curd to it to make a paste. It moisturises the skin and helps with acne.
Papaya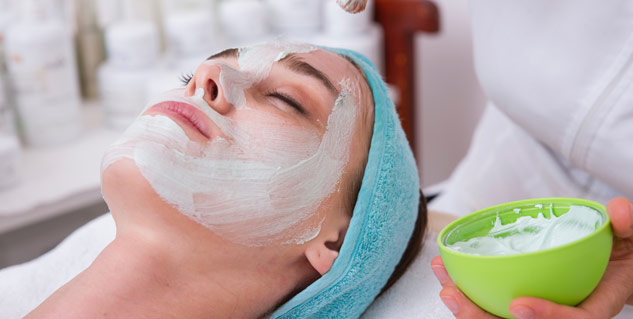 (Photo Credit: Unsplash)
Not only is it a delicious fruit, but papaya also has many skin-benefiting properties, such as it helps in reducing inflammation, thus helps in acne control. It is also believed to be beneficial for the reduction of wrinkles, thus helps against skin aging. To make the mask, take ripe papaya. Mash half of it, add some curd, a spoonful of honey, and a few drops of lemon. Make a paste and gently massage it on your skin. Leave it for 5-10 minutes and rinse off with cold water.
Also read: 7 Eco Friendly Skin Care Ingredients For A Perfect Skin
All these have amazing skin-benefitting properties. However, make sure you aren't allergic to any of the ingredients. Also, you might not be allergic to any of these, but some things might not work for you. It's for you to decide what works for you and what does not.
Read more articles on Skin Care
Main Photo Credit: Unsplash