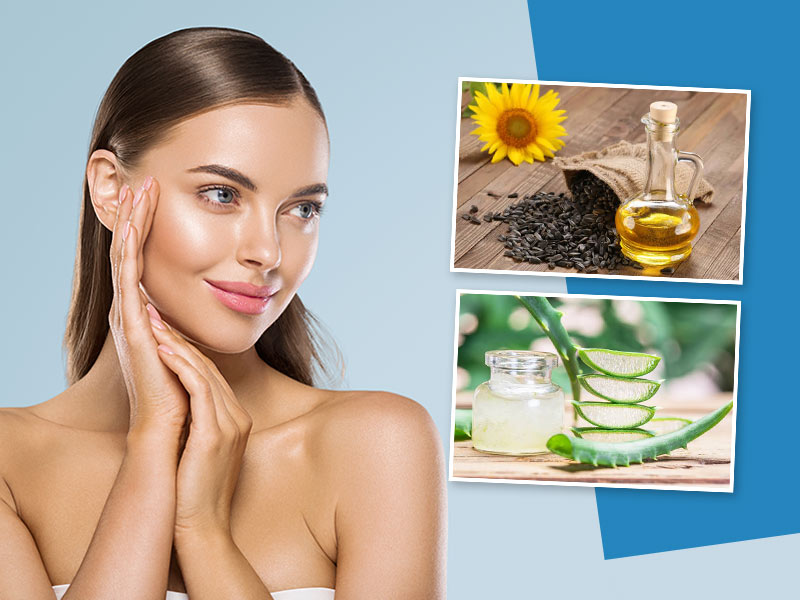 Nowadays, people run for expensive cosmetic products in the market. Certain serums and night creams are really costly, and contain chemicals which are not good for your skin. Though organic products are now available but very few of them are actually genuine. If we read the ingredients on the label, we'll get to know that most of it is just a marketing strategy. All these conventional products contain chemicals which can wash down your drains and cause polluted skin. There are natural alternatives that are cruelty free and better for our environment as well as ourselves. Read this article further to know about some eco friendly ingredients for a perfect skin.
Eco friendly ingredients for perfect skin
Natural and sustainable products can be an excellent alternative. These are mostly cheap and easily accessible. They have minimum side effects but we need to choose wisely that what products are suitable for our skin type. We should also consider other factors like age and underlying skin problems before choosing the right routine for our skin. Here, some eco friendly ingredients are listed with their properties:
1. Aloe Vera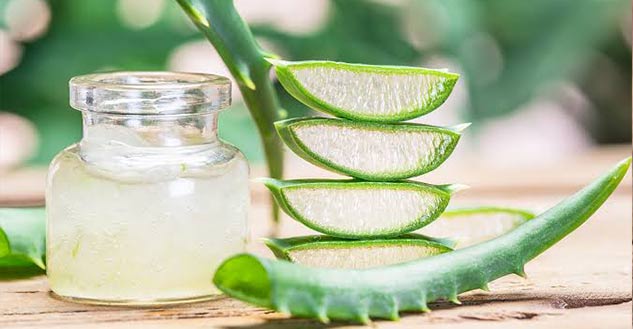 Aloe vera can work wonders on skin and it can treat sunburns effectively. It can also be used as a toner as well as an excellent moisturiser. You can mix aloe vera juice with green tea. It not only clears dirt from your face but also helps to keep the skin active and radiant. You can also drink aloe vera juice to fight signs of ageing. You can use aloe vera pulp to massage your face. It will help to rejuvenate your skin from within. Aloe vera is a boon for those dealing with oily skin issues, as it also helps to reduce acne and the dark spots they leave behind them.
2. Shea butter
Shea butter can be an amazing moisturiser for your skin. It is excellent for those dealing with dry skin problems. Shea butter contains good amount of fats which helps in softening the skin. It also contains good amount of vitamins which nourishes your skin. Regular usage of shea butter makes your skin soft because of its emollient property. You can simply massage shea butter on your face and body once you are done with your night routine. It works overnight to heal your skin and it also helps you look younger by stabilizing collagen in your skin.
Also read: Tired Of Oily Skin This Monsoon? Here Are 4 Simple And Quick Ways To A Refreshing Skin
3. Tea tree oil
People who struggle from pimples as well as dry skin can give a try to tea tree oil. You can mix a few drops of oil in your gel or night creme or any oil that suits your skin type. It can promote healing on your skin as well as hinder the growth of bacteria and fungus. You can also mix few drops of oil in your makeup cleanser. Tea tree oil can be mixed with apple cider vinegar and water to make your own makeup cleanser. It is very effective for clearing acne and inflammation from your face and body.
4. Sunflower oil
We mostly use sunflower oil in cooking because it's lighter in texture, and the same goes for our skin. The oil is absorbed in our skin without forming a greasy layer. It also contains good amount of vitamin A and E which are good for your skin. It is non comedogenic hence it can also be used by those who have acne prone skin. You can add essential oils for enhanced results. You can simply massage and wash your face. You can also leave it overnight for deep moisturization.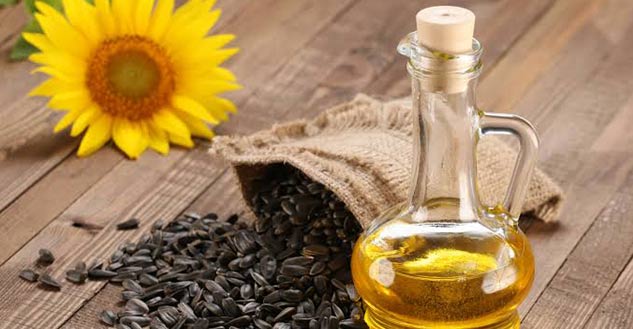 5. Gotu kola
Gotu kola is also another great eco friendly remedy for your skin. Its juice helps to repair scars as it penetrates into the deep layers of your skin. It is also helpful in treating varicose veins and stretch marks. You can simply dilute the juice with water and apply it directly on your skin. You must conduct a patch test on your skin before application.
6. Rose flower oil
Rose oil is also very good for the skin to fight signs of ageing. We must take care to mix rose oil with some other base oil because rose oil should not be applied in its concentrated form. It is very beneficial during winters for skin hydration. It is also beneficial for treating acne. Just make sure that you mix it with non comedogenic oils. Not only it has antibacterial properties, but it can also promote healing of scars.
Also read: Worried About Skincare During Lockdown? These 6 Tips Can Help You Get Parlour-Like Skin At Home
7. Glycerine
Glycerine is also very good for those dealing with dry, rough and hard skin. It helps in exfoliation as well as hydrates the skin. Regular use of glycerine can also make your skin softer. You can dilute glycerine with rose water and apple cider vinegar to make your own serum. Make sure to store this in the refrigerator.
8. Green tea
Green tea can be an excellent toner and uou can mix it with some glycerine and essential oil and use it as a makeup remover. You can also freeze green tea in the form of ice cubes for open pores. You can try keeping cool tea bags on your eyes. It helps with puffiness and dark circles. You can wash your face with cold green tea. It helps to fight acne causing germs, and also freshens your skin.
All these natural alternatives have no negative impact on our environment. You can also use essential oils and naturally relieve stress from aroma therapies. These ingredients may not give you as amazing results as chemical products at the first try but natural ingredients are eventually better in the long run as they are more beneficial for us. Harmful chemicals that make your skin better may cause various other side effects. People who have sensitive skin should definitely choose natural products over others because they can cause breakouts and irritation.
Read more articles on Skin care
Image credits:
World-grain.com
Enedihealth.com
Medium.com