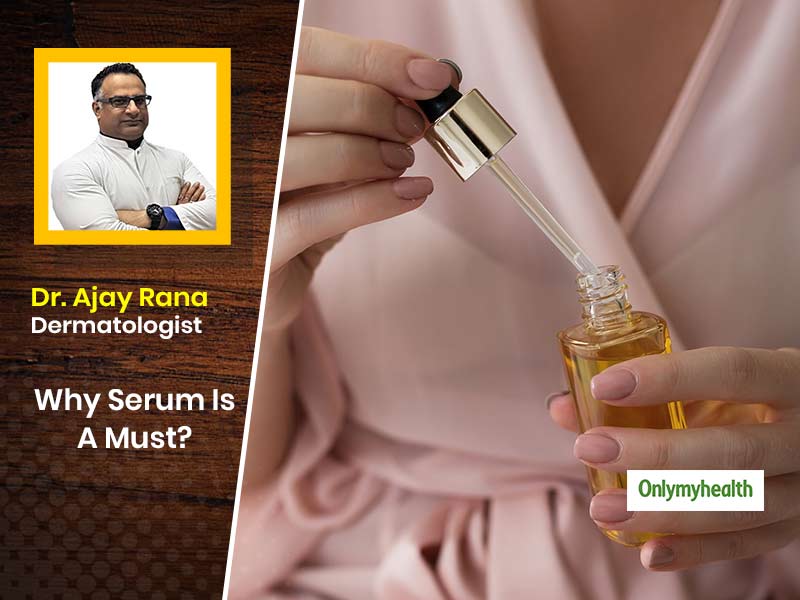 As we reach our 30s, the skin may experience many problems such as breakouts and oily skin. 30s is a time to get serious about anti-aging and start incorporating many skincare essentials like serum that target fine lines, wrinkles, dark spots and other premature signs of aging. The first signs of sun damage do generally show up in the 30s as our skin's reparative abilities begin to weaken and result in mild brown spots, crow's-feet, and dull skin. Know from renowned dermatologist Dr. Ajay Rana why women should start investing in a good serum as they enter their 30s.
Why it is important to use a serum?
As women reach their 30s, women's bodies take a bit longer to recuperate. It takes longer for the skin cells to replace themselves and correct the daily damage done to them. So, to protect the skin with sunscreen and moisturizer, it's time to add in the power of antioxidants as another layer of protection.
Moisturisers only provide hydration that our skin needs and secures the first barrier of the skin. But if you are looking to give some extra nourishment to the skin by delivering active ingredients deep within the dermal layers and cause a real action, then the use of other products like serum is highly recommended. As per Dr. Rana, it is very beneficial to use vitamin C+E serum in the 30s.
Antioxidant serums with vitamins C and E can protect the skin against photo-aging and lighten the pigment. They are very good for the skin because these vitamins function as antioxidants, neutralizing the damaging free radicals created by the sun and pollution before they activate the breakdown of collagen.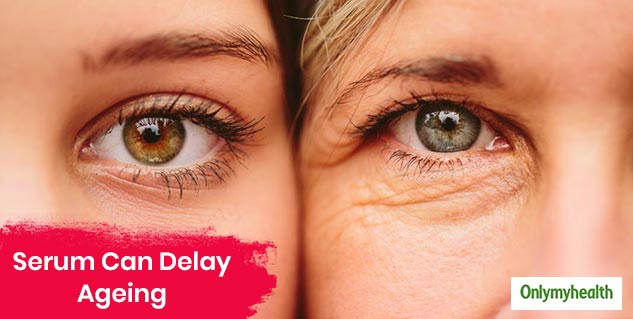 Also Read: Homemade Anti-Ageing Serum With Vitamin E To Get Rid Of Wrinkles & Dark Spots
Benefits of Face Serum
The reason why dermatologist recommends using vitamin C serum is that it is loaded in antioxidants that are effective in providing an additional layer of protection. These are ideal in combating free radical damage that causes visible ageing lines. We all know that sunscreen is not an ideal sunblock. UV rays can still penetrate through the layer. This is why wearing something more protective underneath the sunscreen is required to neutralise the free radical damage and boost collagen production. An antioxidant serum brightens and helps to neutralise free radical damage of the skin.
Also Read: Do You Want Thick and Dense Eyelashes? Try This Homemade Eyelash Serum
As we grow older, serum is also very helpful for anti ageing, this helps to reduce the appearance of enlarged pores and pigmentation. Serum contains many exfoliating acids that help with skin texture and rebalancing. Salicylic acid present in the serum helps to kill bacteria and dissolves the debris that can cause spots to form. Serums contain ferulic Acid, an antioxidant that helps to build collagen and even skin tone. Under-eye serums also have visible benefits because it reduces dryness, dark circles and fine lines. They are an instant pick-me-up for brighter eyes. Usage of serums helps in lesser inflammation, redness and dryness instead, the skin will look dewy fresh and moisturised.
Conclusion
In a nutshell, using a serum is highly recommended to reduce ageing effects. It also serves as a protective layer to negate the effect of UV rays. You must invest in a good moisturiser, sunscreen and serum for complete protection against damaging factors.
Read More Articles in Skin Care