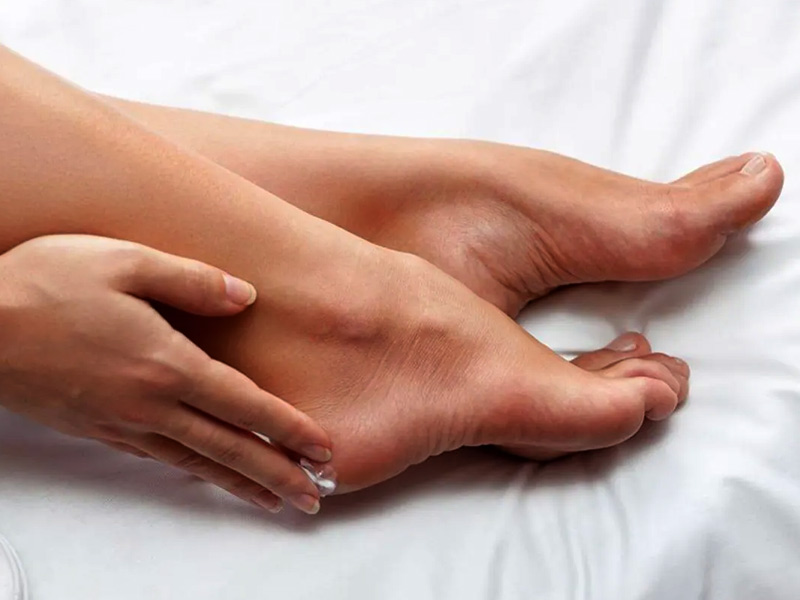 Standing, running, walking, dancing and what not, our feet help us to do so many activities throughout the day but have you ever bothered about the way they look? Looking at them while wearing a pretty pair of heels and realising that you have got cracked heels and dry feet can be really heartbreaking. They can kill the whole mood and make you conscious at the same time. Well this is a reminder that your hard working feet need a little care and attention too. As always we have got your back and here we have 3 DIY foot mask recipes that will help you to get rid of cracked heels and provide moisture to your feet so that they feel baby soft.
#1. Oats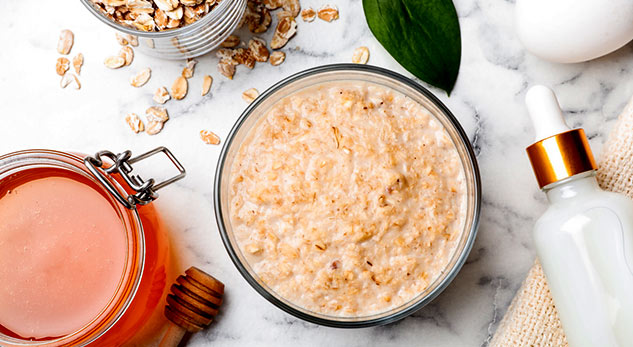 Image Credits- Planned Property Management
Also Read: Longing For A Soft Skin? Make These 3 DIY Body Scrubs At Home
Who knew that a healthy breakfast ingredient can be so beneficial for your skin too? Oats are known for its amazing health benefits but are capable of doing wonders to your skin too. A foot mask made out of oats, honey and lemon can help you get rid of dead skin cells, brighten up your feed and provide moisture to them. Follow these steps to prepare an exfoliating and brightening foot mask that will also help you to remove tan.
Ingredients
½ cup oats
2 tablespoons of honey
Juice from half a lemon
Method
In a bowl take some oats and add lemon and honey to it.
Mix it well and apply this mixture gently on your feet in a circular motion.
After massaging it on for a couple of minutes, leave it on until it becomes dry.
Once dry, wash this mask off with some lukewarm water.
Dry your feet using a soft towel and lather on sme moisturizer on top.
#2. Gram Flour
An ingredient which is not just used to make those delicious mouthwatering pakoras but have been a part of our grandma's beauty regime too. This ancient Indian beauty secret ingredient will help you to get rid of tan, work as a scrub, lighten the skin tone, reduce dark patches, improve dry skin conditions and fade marks as well. When mixed with turmeric, milk and rose water, it can do wonders to your skin. Prepare this quick and simple foot mask to get soft, supple, moisturized, tan free and glowing feet within minutes.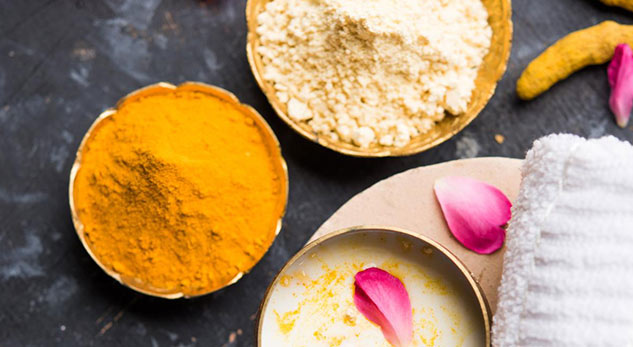 Image Credits- Pinkvilla
Also Read: Try These Amazing Wheat Flour Face Packs For Glowing Skin
Ingredients
1 tablespoon gram flour
1 tablespoon turmeric powder
4-5 drops of milk
4-5 drops rose water
Method
Take gram flour and turmeric in a bowl and then add milk and rose water to it.
Mix it well and apply this paste on your feet.
Leave it on for about 15-20 minutes.
Once dried, wash it off with some lukewarm water and pat dry with a towel.
Apply some moisturizer on top and enjoy soft feet with crack free heels.
#3. Fuller's Earth
Popularly known as multani mitti, fuller's earth is another thing that you will find in every beauty enthusiast Indian's skincare bag. A calming pack made out of this ingredient will help you to even out the skin tone, provide moisture, remove tanning, treat inflammation caused due to insect bites, treat sunburns and has antiseptic properties. Try out preparing a foot mask by adding lemon and honey to this wonderful ingredient in order to treat your feet.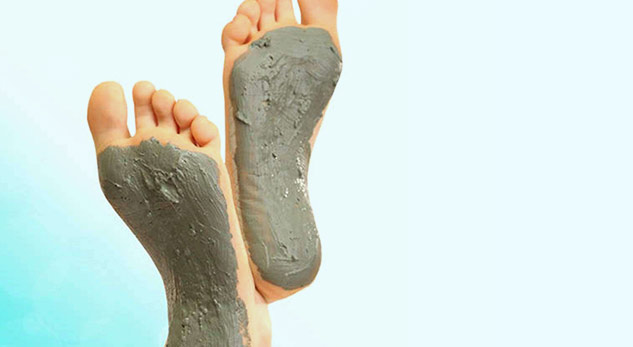 Image Credits- Femina
Also Read: Here Is A Mud That Can Make Your Hair Strong and Shiny
Ingredients
2 tablespoons of fuller's earth
1 tablespoon of honey
Juice from half a lemon
A few drops of rose water
Method
Take a mixing bowl and add fuller's earth, honey, rose water and lemon juice to it.
Combine everything well in order to form a smooth paste
Apply this paste gently all over your feet and let it sit for 15-20 minutes
Once it dries, wash off with some lukewarm water and pat dry with a towel.
Read more articles in Skin care