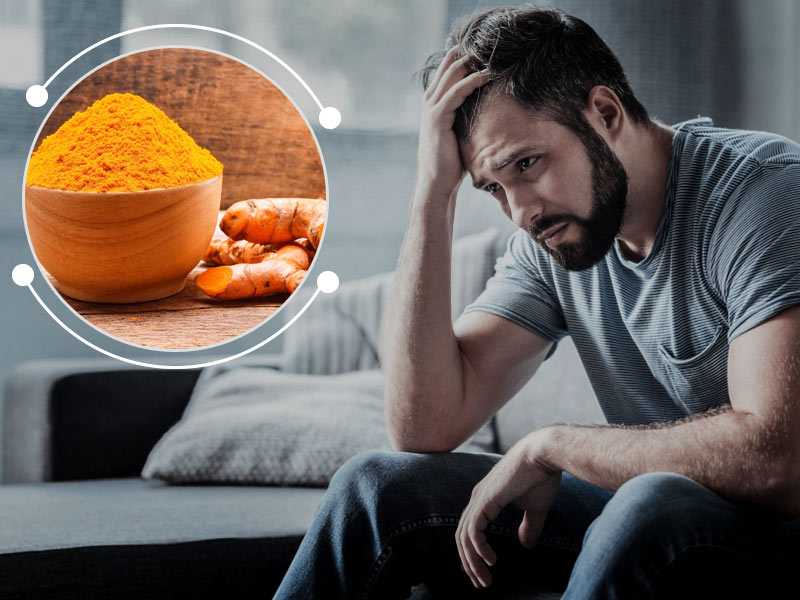 Positive state f mind is very crucial in this stage where negativity is all around. There are changes to fall in depression due to constant stress of health and work together. To reduce this stress there are some natural cure which can help a person in depression. Some treatments which take time to heal by scientific treatments can be treated efficiently by help of our natural remedies which is readily present in our households. Turmeric is one such ingredient which is said to have incredible qualities of healing. Depression can be treated with the help of turmeric consumption. Let us know what qualities does turmeric have that can improve a person from the state of depression.
Can Depression Be Treated With Turmeric?
Turmeric has some qualities which reduce the symptoms of depression hence improving the state of the mind. Our Expert Nutritionist Ms. Shilpi Thakur from Indu Hospital, Lucknow tells what is present in turmeric which makes it a cure for treating depression. She says that turmeric has antioxidants such as curcumin scavenge free radicals which reduce oxidative stress. It reduces inflammation that causes stress leading to depression and improves the mood of the person.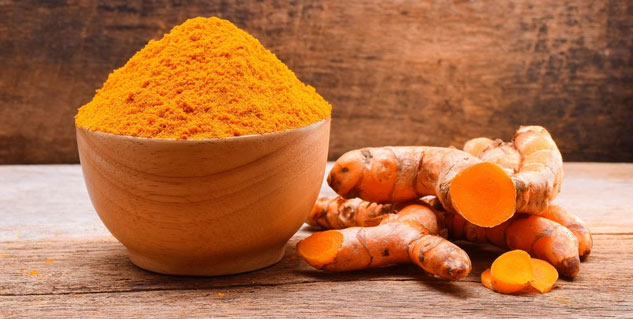 The ingredients present in turmeric reduce chronic inflammation in the body. It can be even more beneficial it is taken with saffron. However is cannot be considered as a proper treatment because there are many things involved which might work or not depending on the state of the person. But it is useful in helping people out with mild depression or could be beneficial given alongside the medical treatment.
Methods for Taking Turmeric in Depression
Currently turmeric is not considered as an actual treatment for depression so it can be used as an aid in the treatment of depression. Since it is natural, there are minimal to no chances of having any side-effect on the person. It is not prescribed to use turmeric or curcumin instead of anti-depressants. One should also consult a medical expert before taking anything extra just in case if our body is not allergic to any of turmeric's components.
Also Read- Know These 8 Health Benefits of Drinking Hot Water During COVID Pandemic
Turmeric can be given in these forms along with regular treatment-
Supplement
Supplements of turmeric can be taken from local medical shops and it can also be available at the food stores. Turmeric is also available in the form of tincture which is used to treat injuries. The important thing is that whatever supplement you are having should have around 95% concentration of turmeric in it. The more pure the supplement is the more it can be beneficial in treating depression. You must check the dosage and do not have it excess without a prescription.
Including in Meals
Turmeric can be easily added to you meals. Infact most of the Indian meals includes turmeric in it so that is good for your health. Try eating food that is home-made and recipes which could include turmeric powder in it. It is still not preferred to eat turmeric raw or orally without any inclusion.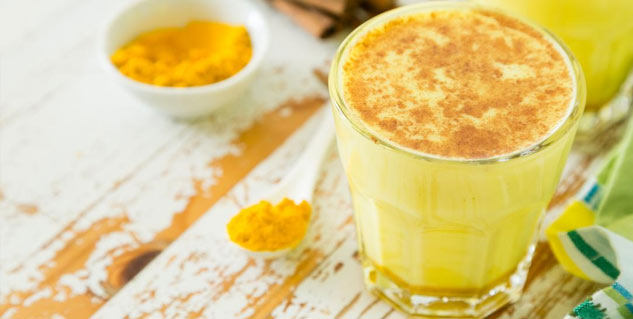 Turmeric milk could be a great method of having turmeric in your diet; you can have turmeric milk two times a day. It is also called golden milk as it helps improve many health conditions and keeps a person healthy. 1 full tea-spoon of turmeric added to one glass of milk (350ml) could be very helpful in reducing depression and increasing immunity.
Take it in Piperine
Piperine is a constituent of black pepper. Piperine is beneficial in enhancing the absorption capacity of other compounds which help in digestion. Supplements can be made out of piperine which can aid the treatment of depression. Supplements made from peperine are based on natural herbs so it works faster in the body.
Supplements combining curcumin with piperine are one of the most used supported treatments for depression. It is also very effective and the mental health of the person can improve to a good extent. It is also recommended to use piperine supplements or black pepper to any turmeric dish to enhance the meals for depressed people.
Side-effects and Risk of Turmeric as a Treatment
There are only few possible side-effects of turmeric as it is generally very healthy and safe to ingest. Some of the side effects can include-
Upset stomach
Nausea
Vomiting
These side-effects could also be improved by regulating the quantity of turmeric intake in your body at initial stages. However if there is someone who is pregnant, then the side effects may differ a bit.
Also Read- 10 Home Remedies To Combat High Blood Pressure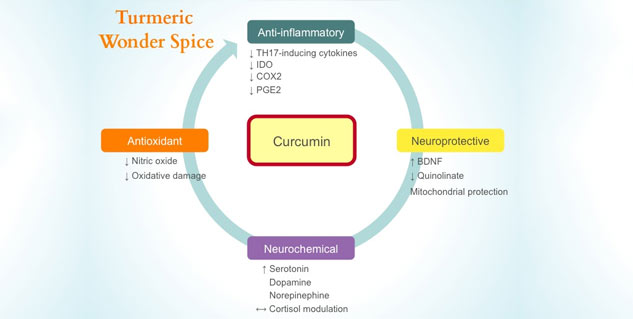 Some complications of turmeric use for depression can occur if-
The lady is pregnant
Have gallstones
Biliary obstruction dysfunction
From low blood pressure
Conclusion
Turmeric is a natural remedy and is used for many purposes. Since it is a natural product, the chances of having any side-effects from consuming turmeric are minimal. It can also be used to treat depression due to its anti-oxidants which reduce the chronic inflammation in the body. Since it is not proven as a proper treatment for depression, turmeric can be used as a supporting treatment for it. There are supplements available which can be taken for consumption of turmeric. You can also include turmeric in your daily diet which is quite easy and feasible. It can go along the medical treatment for depression. Consult a doctor once for dosage and allergies regarding turmeric.
Read More Articles on Healthy Diet