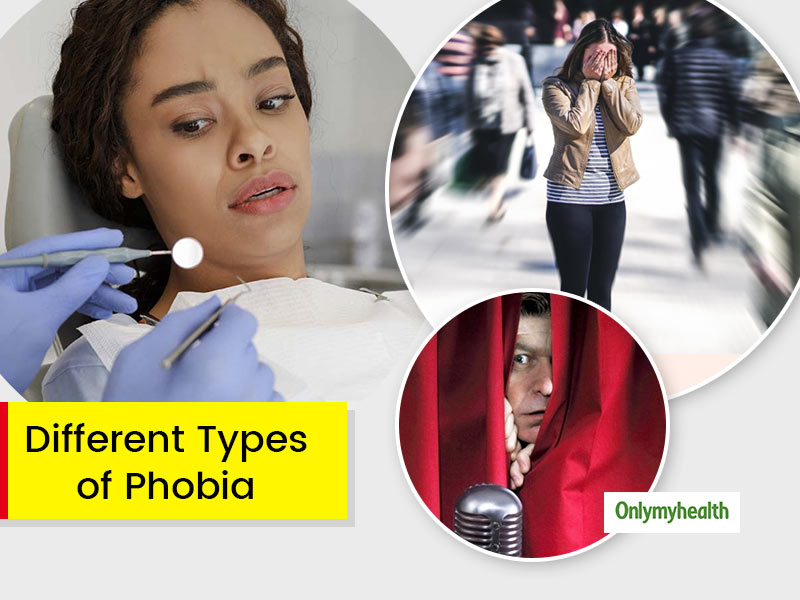 Are you scared of something or are you phobic about something? Maybe water, height, reptiles, crowd, etc. Everyone in this world is scared of something, so we can absolutely state that fear is found within all of us. It is just that somebody may be scared less while others just cannot handle their fear. Just when the fear increases more than necessary, it takes the form of a serious mental disorder and that is termed as a phobia. There are numerous types of phobias. In this article, we will talk about 9 common phobias and their treatments as explained by renowned Psychologist Mrs. Anuja Kapur. Read all of them, their signs and expert-backed ways to overcome different phobias. The article also includes possible treatment options for phobias.
What is a phobia?
'Phobia' derives from the Greek word 'Phobos'. If you fear more than necessary and without any reason then it is a phobia. The victim may be afraid of anything even a place, situation or object. Phobia is often associated with something other than a general disorder of anxiety. It involves excess and over-reaction.
There is a huge difference between phobia and fear. Fear is an emotional response that usually occurs when someone is threatened or scolded. Whereas phobia is a dangerous and different level of fear. People may go to the extent of putting an end to their life because of phobia.
Common Phobias and Their Characteristics
There may be more than 100 types of phobias depending on the symptoms and problem. The article will give you information about some major phobias. Here are some common phobias, their symptoms and different ways to overcome them. Read them and see if you have any of these phobias. Mrs. Anuja Kapur recommends visiting a psychologist for help.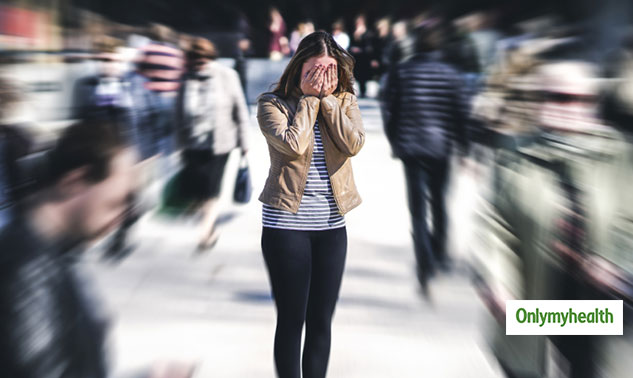 Agrophobia
In this very phobia, the patient is extremely terrified of going to crowded places, so in order to avoid this agrophobic people prefer to stay alone and keep themselves isolated. Patients of this phobia may feel that someone in the crowd will attack them, from which they will not be able to escape. At the same time, people struggling with serious medical problems can have multiple attacks of agrophobia where they feel that in the time of a medical emergency among the crowd, help will not reach them in time.
Also Read: Fear Of Being Alone Or Lonely? BEWARE! You Might Be Suffering From Autophobia
Glossophobia
Glossophobia is also commonly referred to as performance anxiety. The patient with this phobia is afraid to speak in front of people. When disturbed people arrive in front of the crowd, their condition can also be identified with many physical symptoms. Glossophobia can be cured with medicines and therapy.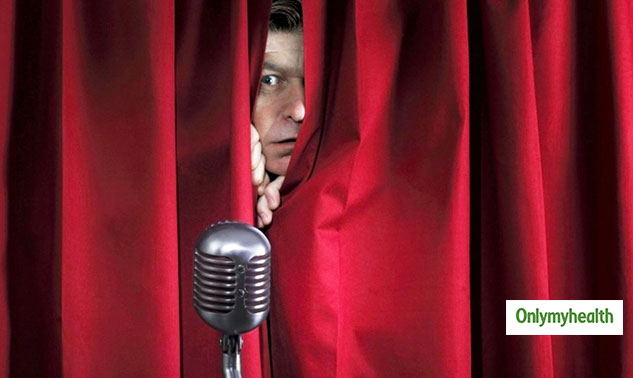 Claustrophobia
The patient with claustrophobia is afraid of going to narrow places or closed rooms. When this problem is at its peak, the patient is also afraid to get into an enclosed space such as a car and lift.
Also Read: How Can Cognitive Behavioral Therapy Prevent Arachnophobia?
Acrophobia
The victim of this phobia is afraid of heights. The patient with acrophobia is afraid of going on top of mountains, bridges and multi-storey buildings. Symptoms of acrophobia include dizziness, sweating, and a feeling of unconsciousness.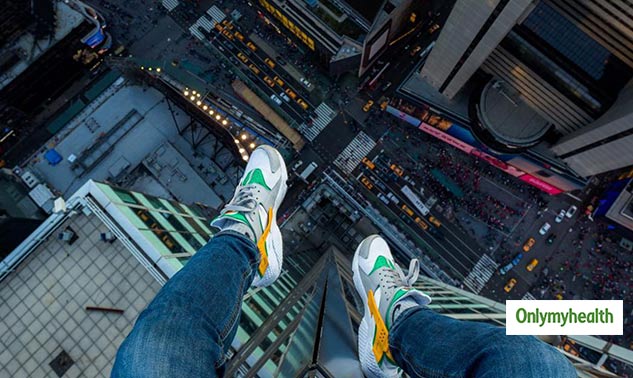 Aerophobia
People who have fear of flying have aerophobia. One out of 3 people have aerophobia and they fear taking an airplane for traveling even though air accidents are uncommon. Usually, people with this phobia experience rapid heartbeat, trembling hands & feet and dizziness when they think about flying. This is best controlled through exposure therapy where the person is slowly exposed to flying in order to develop the habit and eventually get rid of aerophobia.
Social Phobia
This phobia is also called a social anxiety disorder. The patient with this phobia is afraid to meet and interact with people, stay in a group, and talk to them. At times the fear is peaked to such extents that the patient prefers to confine themselves to a room. At the summit of social phobia, the patient also feels difficulty in normal conversation such as talking on the telephone or ordering food at restaurants.
Dentophobia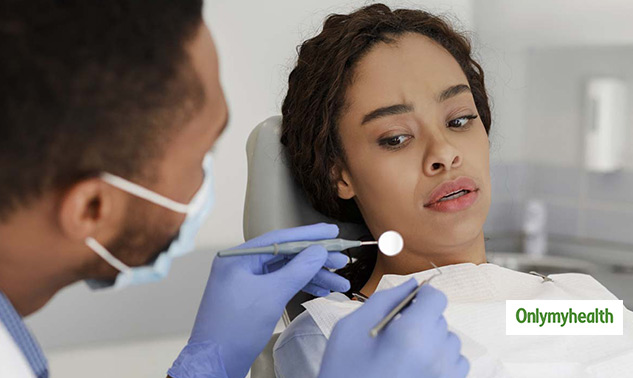 Dentophobia patients are afraid of the dentist or the process of treating their teeth. This phobia is mostly due to some bad experiences. A patient troubled by this problem does not want to go to the doctor even after suffering through problems.
Also Read: What Is Obsessive-Compulsive Personality Disorder?
Trypanophobia
Do you fear injections? A lot of people would relate to this phobia. As per figures, about 30% of adults have phobia of injections. While fear of injections is quite common, phobia can be dangerous. People who are phobic to injections try to avoid doctors and medical treatments. Also, they try to avoid the triggers and this is why trypanophobia is often left untreated. Not just that, because of this phobia, people don't receive medical treatment even if it is highly required. People who have an extreme phobia of injections experience symptoms just upon thinking about injections. They feel elevated heart rate, profuse sweating and dreary feelings. Others may suffer mild symptoms.
Mysophobia
A lot of people have OCD of cleanliness as they like everything clean and tidy around them. But mysophobia is different. It is phobia of dirt and germs that land the person in panic mode. Excessive fear of dirt, bacteria and germs causes phobia. They start immediate cleaning, clearing dirty things and compulsive handwashing to get rid of dirt and germs on the hands. People who have this phobia often avoid physical contact with others fearing contamination or getting their hands dirty. They also overuse disinfectants to keep their hands clean which may even cause skin issues. People with mysophobia try to avoid things that may be dirty.
Treatment of Phobia
Phobia is a common problem and can be cured with treatment. Doctors often resort to therapy, medications, or both to treat the phobia.
Also Read: 4 Types Of OCD And Their Characteristics That You Should Know About
Cognitive Behavioral Therapy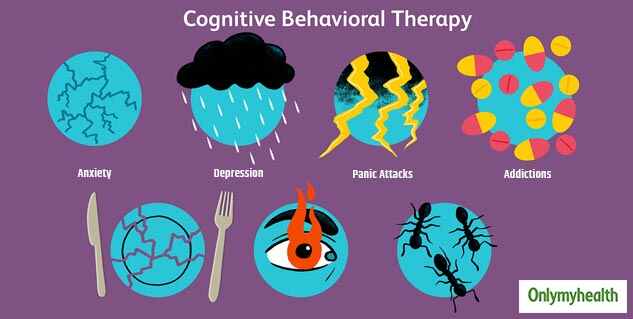 Cognitive-behavioral therapy or CBT techniques are mostly used in the treatment of phobias. In this therapy, the patient is confronted with what they are afraid of in a controlled situation. With this treatment, the patient starts to return to normal and their anxiety problem starts to disappear gradually.
Medication for Phobia
Stress relievers and anti-anxiety medications may be effective in treating phobias. Medication has shown evidence to provide emotional and physical support to the patients in the time of their difficulties. However, these drugs should not be consumed without the doctor's advice because these medicines can also make you a victim of other serious problems.
If you have phobia, it can be difficult to find a cure for it. It is also difficult to get out of phobias. But remember there is always hope. With the right treatment and care, you can control your fear and live your life to the fullest.
Conclusion
There is a fine line between fear and phobia. While it is easy to overcome fear, phobia may need proper treatment. There are more than 100 kinds of phobias that people around the globe are dealing with. Aquaphobia, agrophobia, acrophobia, claustophobia, social anxiety disorder, etc. are some common phobias that most people have. If you or anyone who you know has any phobia, take him to a psychologist for assessment. Upon confirmation, they may suggest the best possible way to overcome that phobia. Meanwhile, it is suggested to avoid the triggers to prevent the symptoms.
Read More Articles in Other Diseases