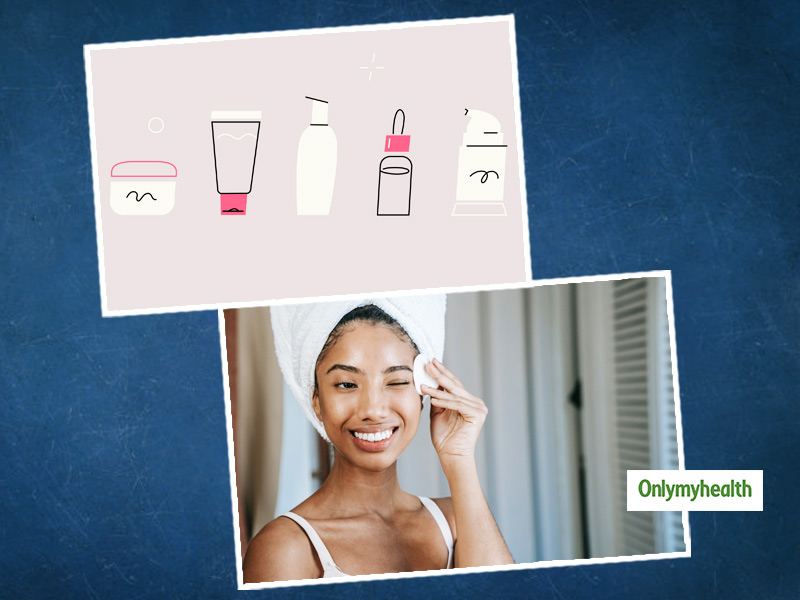 It's time for a New You in the New Year. Hence, this 2021, it is time to achieve beautiful skin with various skincare tips from experts.
We need to feel good to start the year, right! And one of the best ways of taking care of our outer and inner self is by taking care of our skin. Remember that seasonal changes influence the skin and the New Year comes during winter and the dry season when the skin loses moisture to the air. Hence, your skincare routine should help to prevent moisture loss and replenish it. There are many harmful air pollutants in urban areas, which can irritate the skin. So, proper cleansing, according to skin type, is essential. If the skin is dehydrated, avoid soap. Cleanse two times a day, with a cleansing gel or cream, containing aloe vera. Apply the cleanser and wipe it off with moist cotton wool. For combination skin, use cleansing milk, and for oily skin, a face wash containing ingredients like neem and tulsi is the idea. Apply it on the face and wipe off with moist cotton wool and rinse off the face wash. If you are new to the process or feel like changing your routine, stay tuned and read these tips by prepared by Rajat Mathur, Senior Skincare expert, at Kiehl's India for you.
Use moisturizer daily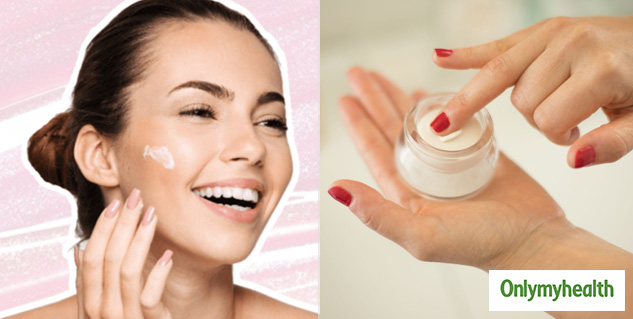 For healthy skin, regular moisturising is essential, but some think of it as an aesthetically-inclined habit. Our skin needs daily care to remain young, blemish-free and healthy. Do you know that it is the largest organ of the body? It is necessary to understand how to moisturise your skin. Moisturizing prevents skin issues. The risk of developing excessive dryness or oiliness can be minimised by regular moisturising. Both extremes, such as acne, are harmful to the skin and cause common skin conditions. Conceals Other Skin Blemishes-The use of a daily moisturiser ensures the blemishes of the skin are camouflaged. This is because moisturising helps to make the skin glow slightly, and even different skin tones are used for those with some tint or self-tanner.
Also read: 10 Natural Ways to Get Rid of Dark Circles
Add sunscreen to your skincare routine
Not every day with sunscreen. Most people worry about going to the beach or going outside for long periods about using sunscreen. If you want to remain as young as possible in the best secret, it's SPF. The value of using sunscreens cannot be stressed enough. If it is summer, autumn, spring or winter, the skin is exposed to the sun at all times. This speed up our skin age. Our skin is nevertheless frequently in contact with UV rays that affect our skin and cause long-term loss. For dry and dehydrated skin, a sunblock cream is better, while for oily skin, use a sunscreen gel. Normal to dry skins should also be nourished with a good night cream. Look for a nourishing cream, containing ingredients rich in Vitamins A and E.
Also read: Not Just Poor Sleep But These Habits Also Cause Dark Circles Around The Eyes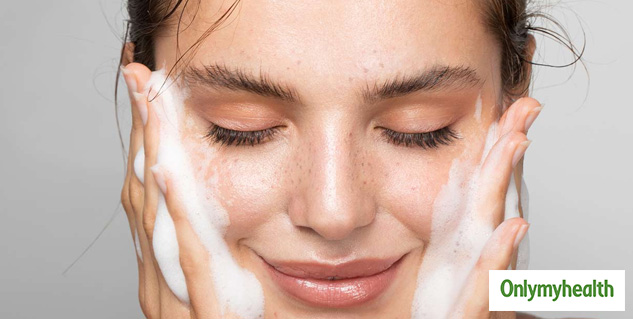 Consult a Dermatologist
You can see the dermatologist if you have a skin condition you have had a long struggle with. They are qualified experts, and depending on your skin condition and the problem you have to deal with, they know exactly what to prescribe. Some issues can't be solved by your run of the ordinary skincare products. Any aspects of your diet or even hormonal imbalances that contribute to skincare issues can need to be tackled, and a dermatologist is well prepared to decide what you'll need the most.
Do not sleep with makeup on
The habit of sleeping with your makeup on is one factor that can cause substantial skin problems. Of course, it happened to all of us that we were so exhausted that we even forgot that we had makeup. Please, though, don't make this a routine. Your pores will be blocked by makeup, and you will potentially wake up with a pimple on your forehead, which you don't want.
Also Read: What Are The Benefits Of Pumpkin? Dietician Swati Bathwal Tells How You Can Consume It
Do your proper research before using any product
When the web is abundant in influencers and self-deep-seated skincare experts, skincare is easy to make a mistake in the world of today. Don't get us wrong, and the knowledge is quite a lot useful, you need to be careful. Please do not use it by comparison or influence of others.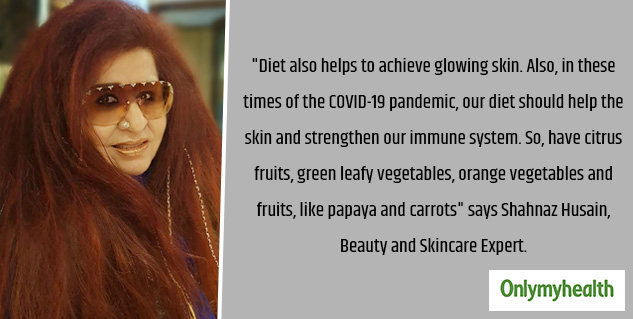 Know the importance of moisture for the skin by Beauty and Skincare Expert, Shahnaz Husain
Moisture is most important for the skin as it helps to keep the skin soft, smooth and supple. Moisturizers are available in both cream and liquid forms.
For dry and dehydrated skin, it is better to use a moisturizing cream. A liquid moisturizer should be used under make-up.
For combination skin, apply a moisturizing lotion, while for normal to oily skin, apply non-oily products, like a matte moisturizer mixed with a sandalwood cream.
Spread the cream lightly on the face. After cleansing, apply the nourishing cream and massage it on the skin, upward and outward, for 3 to 4 minutes. Then wipe off all cream with moist cotton wool before bedtime.
Certain areas of the face also need special care. The skincare methods for these areas are the same for all skin types.
Eyes: Apply an outer-eye cream around the eyes and wipe it off after 10 minutes, with moist cotton wool. Do not massage the skin around the eyes, as the skin can get pulled or stretched. The skin around the eyes should be treated very gently and is very delicate.
Lips: The skin on the lips is also fragile and lacks oil glands. That is why it can become dry and chaps quickly. Remove lipstick from the lips every night, using a cleansing gel. After cleansing, apply an almond cream on the lips and leave it on all night.
Here are some home remedies by Shahnaz Husain
For all skin types, apply aloe vera gel daily on face and wash off with plain water after 15 minutes.
For dry skin, take four tablespoons honey, one cup milk, four teaspoons wheat germ oil. Mix and keep in a glass jar with a lid. Apply a little of this lotion on the face, neck and hands daily. Rinse off with water after 15 minutes.
For oily skin, take 100 ml rose water and add one teaspoon pure glycerin. Mix well and keep in an airtight bottle. Apply a little of this lotion to relieve dryness on face and hands.
Diet also helps to achieve glowing skin. Also, in these times of the COVID-19 pandemic, our diet should help the skin and strengthen our immune system. So, have citrus fruits, green leafy vegetables, orange vegetables and fruits, like papaya and carrots. Fruit and vegetable juices, freshly extracted are ideal. They provide nutrition and cleanse the system. There is no doubt that if the body is supplied with adequate nutrients and wastes are eliminated efficiently, we can achieve healthy, glowing skin.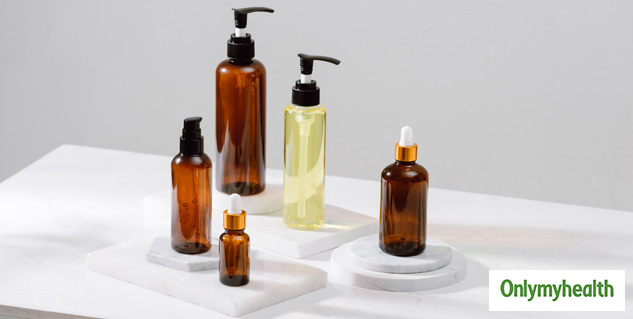 Conclusion
Everybody has a different skin type, which is why there is no universal routine for skincare. Giving your skin what it wants is the thing you should hold in mind. If you are dealing with an issue, always cleanse, use a moisturiser and an SPF product and go to a dermatologist. Always listen to your skin. Skincare isn't one size fits all and every day, your skin won't still need the same things. So pay attention to what your skin tells you and adapt to that according to your routine.
Read More Articles in Skin Care