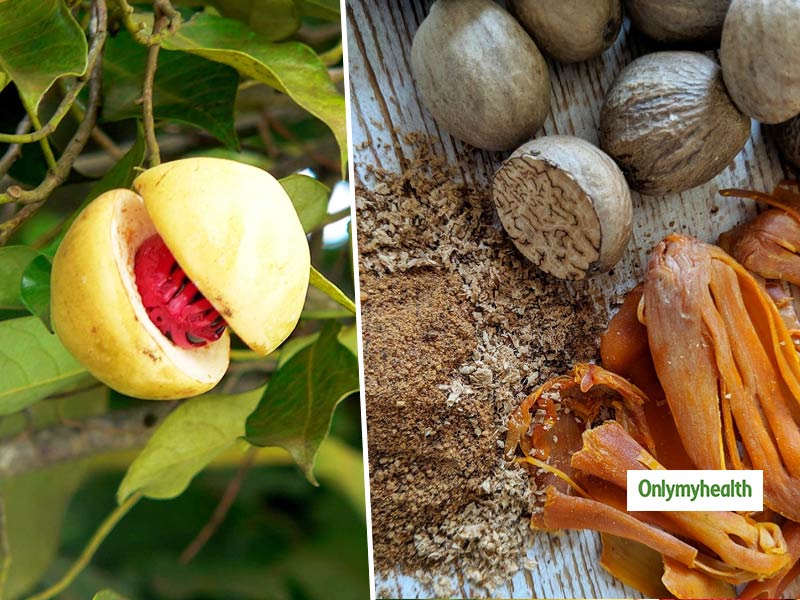 Nutmeg is a popular spice that is not only used in savory dishes but also bakery items for the aroma and flavour it gives. There are two incredible spices produced by the nutmeg tree namely- nutmeg(jayfal) and mace(javitri). This tree holds significance in Ayurveda for the medicinal properties it possesses. Consumption of nutmeg not only pleases the palates but also enhances health in myriad ways. Learn about the benefits of nutmeg in this article.
Benefits of nutmeg in weight loss
These days, obesity and weight gain have become a universal health problem. Almost every third person is overweight. Apart from dieting, drinking garlic water in the morning, exercising, one should also include certain herbs and spices in their regime. Nutmeg is a wonderful spice for weight loss. If you are trying hard to bring your weight down but not seeing any improvement, try nutmeg. Nutmeg triggers weight loss as it contains weight-reducing agents.
Blood sugar or diabetes control
Nutmeg is not only beneficial in reducing obesity but is also helpful in type-2 diabetes. These days, not only adults but children are also getting diabetic these days. This has raised serious health concerns and call for lifestyle changes. In order to control diabetes, consuming nutmeg can be of great help. The triterpene present in nutmeg has anti-diabetic properties. Apart from this, it is also beneficial in metabolism.
Also Read: Know The 5 Blood-Sugar Control Acupressure Points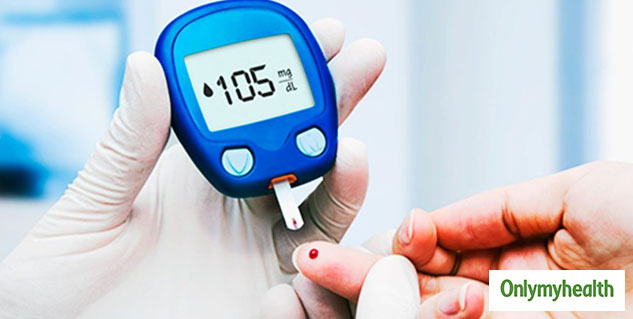 Better digestion
If you often suffer from digestive issues, you must include nutmeg in your diet. Excessive or unnecessary consumption of unhealthy foods upset our stomach and triggers gastrointestinal ailments such as indigestion, stomach flu or viral gastroenteritis, etc. Nutmeg not only treats these issues but also cure diarrhea and acidity. It makes the digestion smooth and prevents gastric troubles.
Benefits of nutmeg in arthritis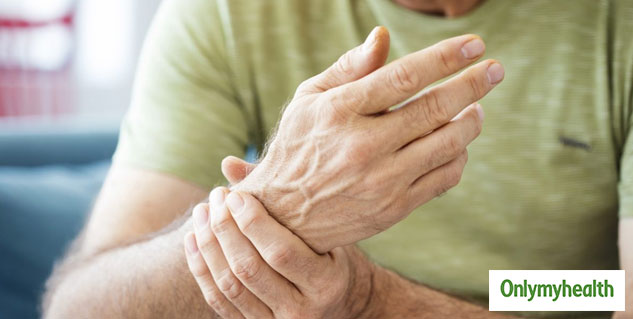 Nutmeg also helps in relieving pain in arthritis. Arthritis mostly occurs in old age, but sometimes arthritis can occur even at a young age. In this case, if you eat nutmeg or apply its oil in arthritis condition, the swelling and pain of arthritis are relieved. Nutmeg has anti-inflammatory properties, which helps relieve arthritis. Apart from this, nutmeg is also used for muscle aches and cramps and joint pain. You can use nutmeg oil for muscle or joint pain.
Nutmeg for cholesterol control
There are many problems that high cholesterol levels in the body can cause. In such a situation, it is very important to keep cholesterol levels under control. The ethanolic extract present in it nutmeg is helpful in lowering bad cholesterol levels in the body
Also Read: Add These 5 Foods To Your Diet To Increase The Levels of HDL or Good Cholesterol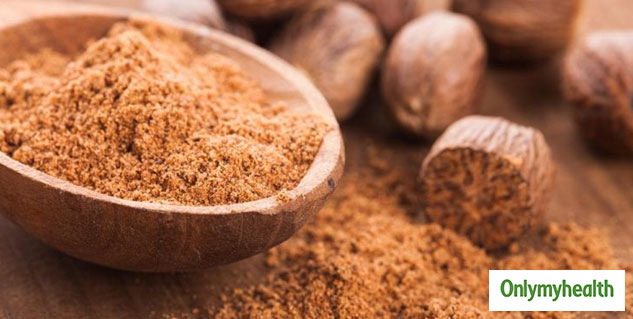 Other benefits
Nutmeg can be very beneficial for the tooth cavity and toothache. Nutmeg is rich in anti-bacterial properties and is beneficial for teeth. In such a situation, if you have bad teeth and cavity, you can use toothpaste or powder containing nutmeg. It would be good for dental health. Apart from this, nutmeg intake is also good for the eyes. It helps to relieve eye problems by stopping the production of a hormone called prostaglandin.
Nutmeg is a powerful spice that offers amazing health benefits. If you wish to avail them, include nutmeg in your diet. However, consume it in regulated amounts.
Read More Articles in Ayurveda