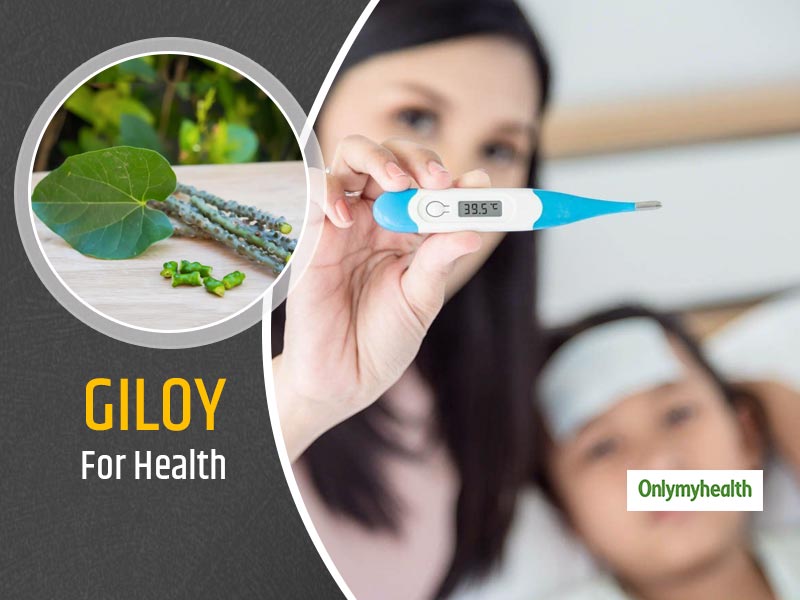 If you feel that it is impossible to increase immunity, then it is all about eating the right food. We put our immunity to test by eating an unhealthy diet or living an unhealthy lifestyle. But, still, it can be regained by taking a few preventive measures. In times when the whole and stress on enhancing immunity is paramount, there are various Ayurvedic herbs and plants, which can help in regaining the lost immunity. One of them is giloy. It is an ayurvedic element, which is pretty much in demand these days as an immunity booster. Could it be that we get wet in the rain, but we do not catch a cold? We do not have a fever even if we go out for a while without putting a cap in winter. Also, how it possible to survive the global pandemic like coronavirus! Pretty much the solution to everything here is giloy.
Also Read: Why Do Some COVID-19 Patients Get Severely Sick & Others Quickly Recover? Scientists Uncover The Secret
Why Should We Have Giloy?
Giloy is a panacea for fever. It acts as an immunity booster. Hence it is also called Jeevantika for its Ayurvedic properties. In Ayurveda, giloy is consumed in malaria, dengue and chikungunya during the rainy season for instant relief. Giloy is consumed when platelets are low if someone has arthritis, diabetes or hypertension, etc. Listed below are some instances when one must take giloy for instant or faster recovery from various health conditions:
Giloy For Fever: We should you that giloy juice mixed with honey works wonder for that who have fever, cough and cold. If you or someone you know is troubled by jaundice, taking milk with fresh giloy leave paste can provide relief and expedite recovery like never before.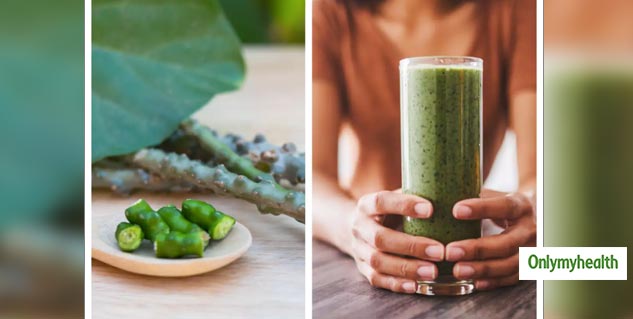 Giloy For Arthritis: Rheumatoid arthritis is a type of autoimmune arthritis. Many patients with rheumatoid arthritis have been seen to recover with a regular intake of Giloy as it has anti-arthritic and anti-inflammatory properties.
Giloy For Skin-Related Issues: Those who regularly take giloy will experience lesser skin problems as it lends a natural glow to the skin. It can either be included in their diet or also as a face pack too for maximum benefits.
Giloy For Anaemia: Those who are severely anaemic should take giloy regularly. Giloy juice is great to increase the blood in the body. Giloy mixed with ghee, and a small spoon of honey can effectively manage anaemia.
Giloy For Diabetes: Type-2 diabetes patients should have giloy as it can help manage the condition in a very effective manner. Packed with a hypo-glycaemic agent, it helps in controlling the blood sugar levels.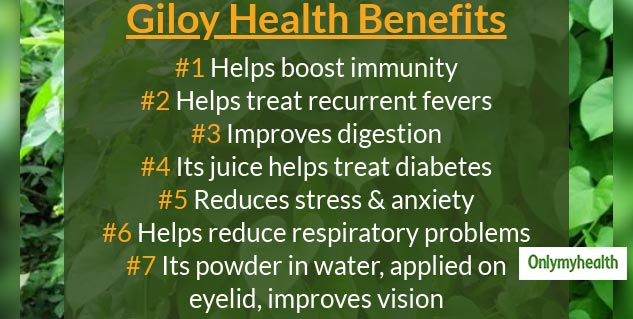 Also Read: Here's How You Can Manage Diabetes During Quarantine, Explains Dr Malige
Giloy is an immunity enhancing herb in the body. It should not be consumed without consulting the doctor. According to Ayurveda, a healthy person can consume a maximum of 20 gm of giloy in a day. Even if a person is drinking Giloy juice, its quantity should not be more than 20 ml. Generally speaking, giloy has minimal side effects, but anything in excess can be harmful. Hence, no matter how safe giloy can keep you from COVID-19, but caution must be taken while having this potion. Kids, and pregnant women should not consume giloy even a single drop without consulting a doctor.
Read more articles on Ayurveda