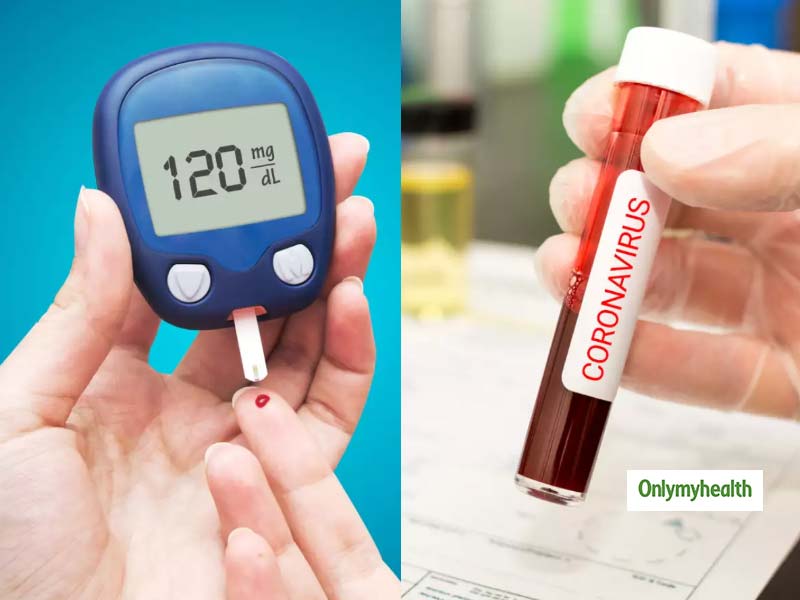 Diabetes patients need to be extremely careful during this time, as their chances of getting COVID-19 can be high. One should know that a diabetic patient has a higher chance of getting coronavirus as compared to the non-diabetic population. Dr Manjunath Malige, Chief and Lead Consultant - Endocrinology & Diabetes, Aster RV Hospital, explains, "There are reasons that can lead to severe illness in diabetes patients due to COVID-19 can be a weak immune system and infection that can thrive in high blood pressure. Eating well, exercising enough and keeping a check on the blood sugar levels can make a whole lot of difference."
One should know that this time is extremely crucial for those who have a weaker immune system and not to take basic care and precaution tips. Be it eating right or having certain physical activities, it is all about living a balanced life. For those with diabetes need to know that anything they do has a direct impact on the blood sugar levels. Following are simple yet essential home care tips by Dr Manjunath Malige that a diabetes patient should follow: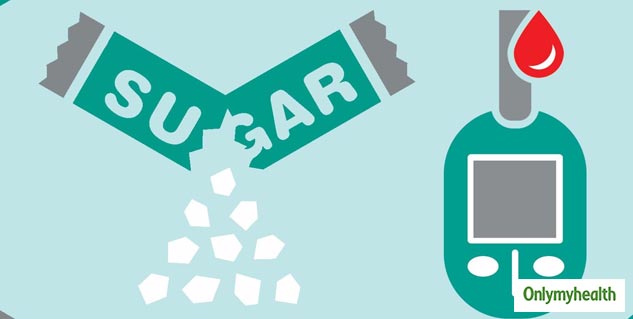 Have a list ready of all numbers, which include the pharmacy, hospitals doctors, house help, etc.
Keep checking the glucose levels every day and also maintain a diary of the same. This can help us understand the normal levels for the individual.
In case of any fever, cough or breathing issues and have high diabetes, do not run to a hospital. Call the doctor and see what he/she says.
Any kind of infection can lead to spiked blood sugar levels and high fluid intake. So, stay hydrated and keep monitoring your blood sugar levels.
Also Read: Can Acupressure Aid Diabetes? Know The 5 Blood-Sugar Control Pressure Points
Make sure that your house is stocked up with required medicines like the blood sugar machine, glucose meter, insulin pens and especially for this quarantine time when the chemists may not be open every time.
Learn how to treat low blood sugar at home. If living alone, have people available on a call for emergency assistance.
If you get COVID-19 or other infections, do not delay in talking to a doctor for this. Best is to go in for telecommunication. Lockdown period calls for staying at home and only going out in emergency situations.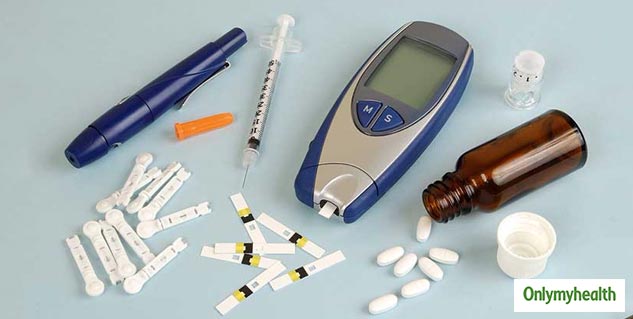 Seek immediate help in case of dehydration, vomiting, nausea, etc. The emergency is open in hospitals for 24/7.
Also Read: Lockdown And Diabetes, Here Are Some Do's and Don'ts For Diabetics
When it comes to diabetes management, diet plays a very important role. Here's what Dr Malige has to say on this:
Eat foods that are low in a glycemic index like vegetables, wheat noodles, etc.
Do not give in to the temptation of high fatty food.
Do not eat a lot of sugar and processed and high-carbohydrates food.
Have more proteins like milk, meat, fish eggs, etc.
Have well-cleaned food like green leafy vegetables
Eat two fruits every day like apples, papaya, etc.
And to top, it all, do home-based exercises like Yoga, exercise bike, treadmill etc.
Read more articles on Diabetes