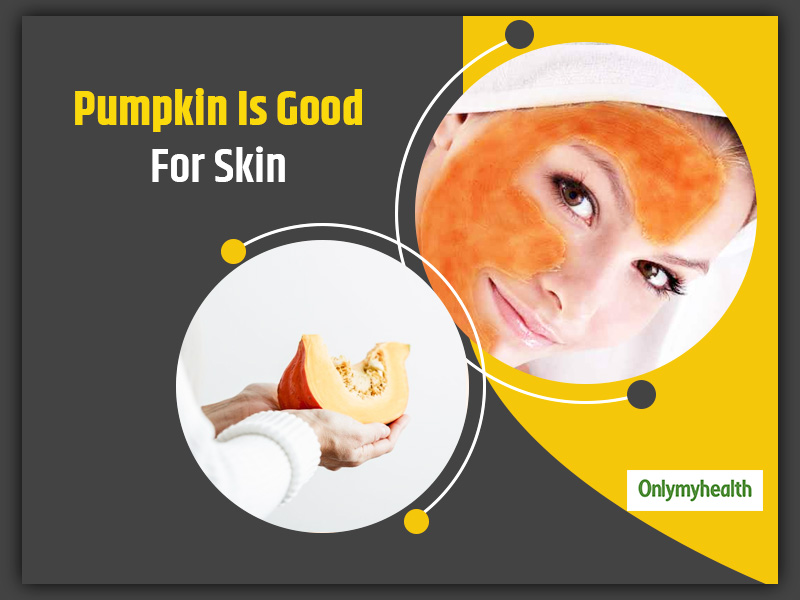 A vegetable face mask is a great way to boost skin health and regaining the natural glow. Here is pumpkin and nutmeg powder face pack for you.
Winters mean dull and dry skin. The harsh weather takes a toll on your skin leaving it dehydrated and dry. Moisturising the skin multiple times a day is suggested to keep it moist and soft but sometimes it alone doesn't work. Face packs and face masks can come to your rescue in preventing winter face. Fruit face packs are common and so we would talk about one of the best vegetable face packs for glowing skin in this article. It would help in rejuvenating the skin and providing hydration to make it soft and supple. This vegetable is available throughout the year but it is highly beneficial in winters. Without further ado, let us tell you pumpkin face mask benefits and recipe.
Pumpkin is a tasty vegetable but do you know it is also a great skin care remedy for winter face? Dryness and dullness that you experience in winters can be treated with this vegetable face mask. Adding nutmeg powder to pumpkin paste would enhance the benefits. This combination is especially great for people with pimple-prone skin. Besides, this mask also helps in skin-brightening. So, if you are tired of seeing your dull face, get up, make this mask and apply it to your face. It will instantly brighten up your look.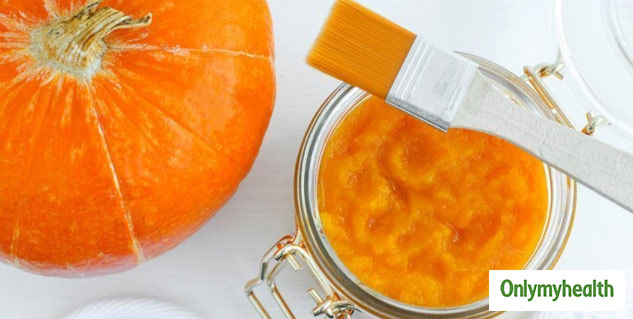 Pumpkin vegetable face mask benefits
There are many advantages of using pumpkin and nutmeg face mask. Talking about beneficial elements, pumpkin contains antioxidants, retinoic acid, beta-carotene and vitamins A, E and C. All these nutrients are extremely beneficial for your skin. As pumpkin has all these nutrients, it can help in regaining skin health, softness and glow. Nutmeg powder also contributes to making your skin beautiful. Let us tell you how to make this amazing pumpkin and nutmeg face mask.
Pumpkin face pack
Here is the list of ingredients that you need to make this vegetable face mask:
Pumpkin puree- 3-4 teaspoons
Nutmeg powder- 1/4th teaspoon
Apple cider vinegar- 1/4th teaspoon
Honey- 2 teaspoons
Method to make pumpkin and nutmeg face mask
Here is the step-by-step process to make this amazing face pack: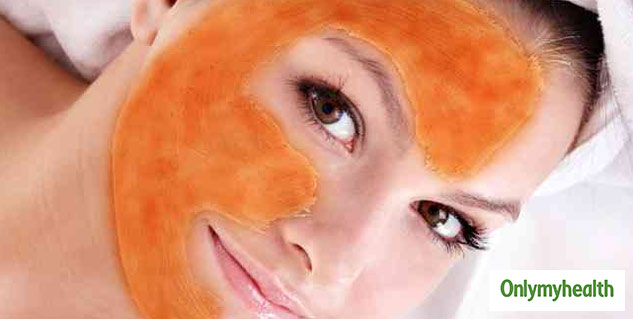 Firstly, take pureed pumpkin or make fresh pumpkin puree.
Now add 2 spoons of honey in the pumpkin puree and mix it well.
After this, add nutmeg powder and apple cider vinegar to this mixture and mix.
Mix it properly until it becomes a soft thick paste.
Now apply this pack to your face and neck.
Leave this mask on your face for at least 20 to 30 minutes.
After that wash your face.
This face pack made with pumpkin and nutmeg powder helps to make your skin glow radiantly. Additionally, this mask will also lessen signs of aging from the skin such as wrinkles and fine lines. This is because this mask boosts collagen production which improves skin health. Apart from pumpkin face mask, you can also make pumpkin face scrub with pumpkin puree and ground walnut. This helps in removing dead skin cells layer and revitalising the skin. You must try this face pack at least once and you'd continue using it after seeing its benefits.
Read More Articles in Skin Care