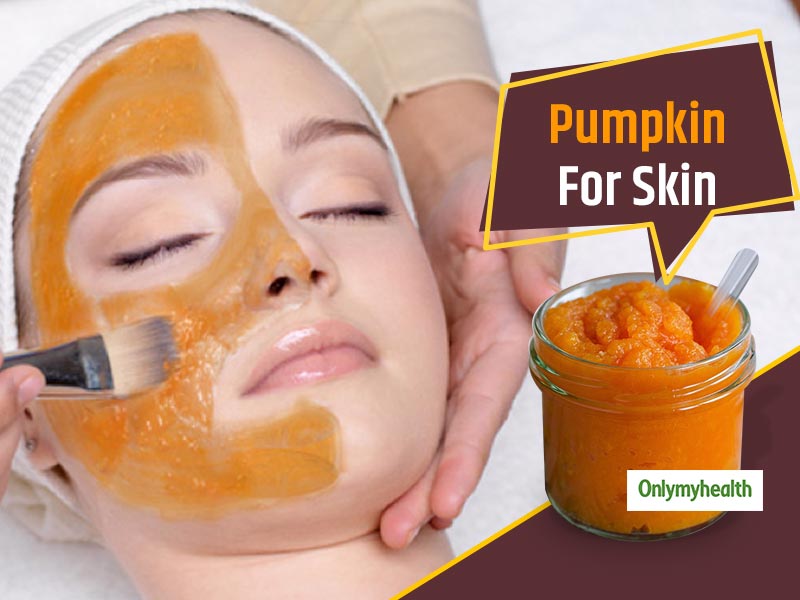 Have you ever tried pumpkin face pack? If not, try it now to revive your skin as it contain ingredients that revive skin.
Potato and orange peel are commonly used in skincare but have you ever used or even heard about pumpkin peel for skin? The answer will probably be a 'NO'. Let us tell you that in addition to fruits like papaya, banana, you can get glowing skin using a pumpkin face pack. This DIY face pack is easy-to-make and suits every skin type. You need not worry about any side-effects owing to the organic composition.
Benefits of Pumpkin Face Pack for Skin
Pumpkin is full of vitamin A, vitamin C, beta-carotene, potassium and zinc.
Being rich in antioxidants, it helps your skin fight free radicals.
The hydroxyl acids present in the pumpkin help exfoliate the skin.
Pumpkin peel face pack helps to nourish your skin so that your skin remains healthy and shiny.
It helps to reduce tanning and treat sunburn.
Stimulates collagen and elastin production.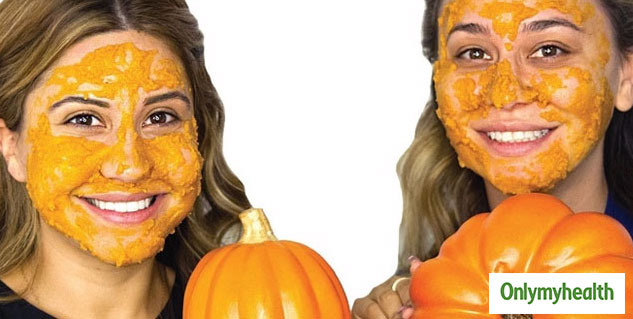 Also Read: Try Walnut Face Pack For Instant Glow
Pumpkin Peel Facial
Pumpkin peel facials are a better way to enliven your skin and enhance the appearance of your face. It keeps your skin moisturized. A face pack made with pumpkin or pumpkin peel is helpful in preventing dryness, wrinkles, fine lines, acne along with other skin issues. It maintains the facial finesse and softness.
How to make Pumpkin Peel Face Pack?
First of all, grind the pumpkin peel in the mixer.
Now take a glass jar or bowl and add 2 teaspoons of pumpkin peel paste, 1 big teaspoon of curd, 1 teaspoon of milk and 1 teaspoon of honey and mix well.
After making a good thick paste, apply this face pack on the face and keep it for 15-20 minutes. Now wash your face.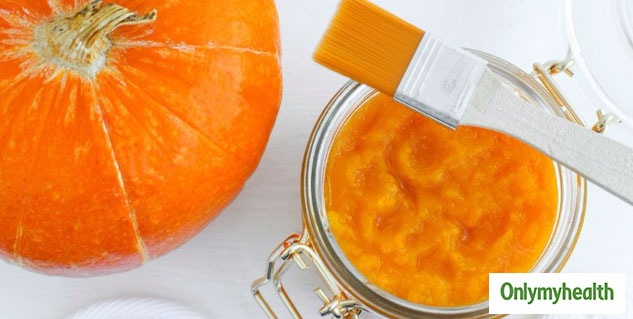 Also Read: How To Make Wheat Flour Face Pack?
Face Pack For oily Skin
If you have oily skin, then take 2 teaspoons of pumpkin peel or pumpkin pulp.
Now add half a teaspoon of honey and half a teaspoon of milk.
Now apply this paste on your face and after 10-15 minutes wash the face with normal water.
Face Pack For Dry Skin
People who have dry skin, take 2 tablespoons of pulp to make this face pack.
Now add 1 egg and 1 teaspoon of honey and mix all three well.
After getting well, leave this face pack for 15 minutes. This face pack will help in removing dryness in your face.
Take care around your eyes when applying pumpkin peels.
Do not forget to apply moisturizer after washing the face. In this way, you can easily use a face pack made of pumpkin peel at home.
Watch this video about homemade face packs for winter.
Read more on Skin Care