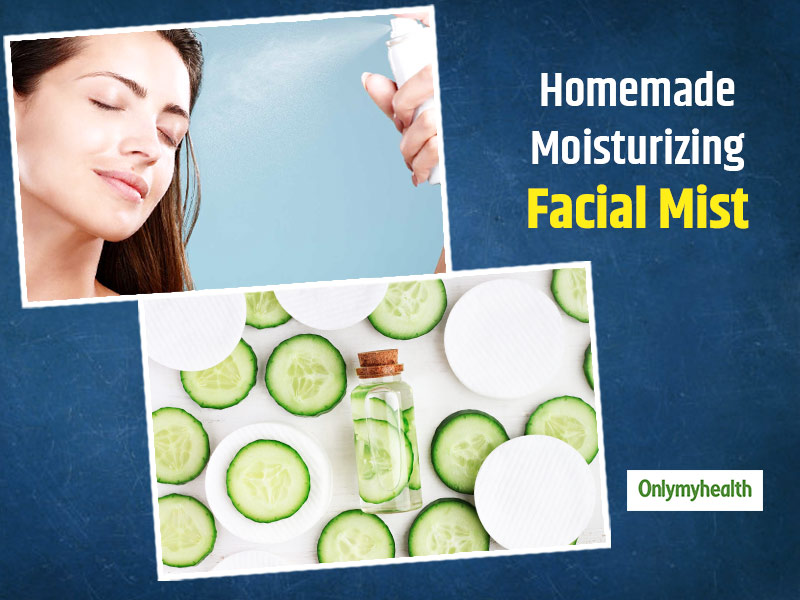 Homemade face mist for acne-prone skin: Do you want to have shiny and glowing skin that looks great, smells great and feels great? Spritz a bit of these DIY facial mists onto your skin to give yourself a noticeable glow and restore moisture. Winters in Delhi to arrive soon! And in freezing winters, nobody dares to take a bath in the early morning. In such a situation, if you have to meet someone, have a meeting or leave the office early, then it becomes challenging. In such cases, you can use 'face mist' or 'face spray' to thoroughly clean and bring a shine on your face. The unique thing is that you can make this facial mist yourself at home. Let us tell you the easy way to make it.
Rosewater face mist to bring an instant glow to your face
To make the face mist, you will need the following things.
2-3 tablespoons of your essential glycerin or oil
One teaspoon lemon juice
50ml Rose Water
One cucumber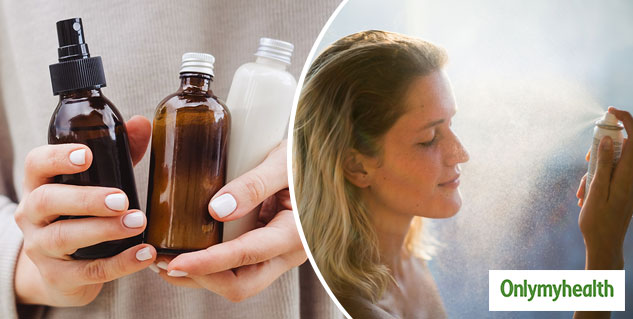 How to make face mist for glowing skin?
First, you have to peel the cucumber and cut it into small pieces and put it in a blender and grind it.
Now filter the cucumber paste with a cheese filtering cloth or tea filtering filter, and extract the juice of the cucumber.
Pour this juice in a bowl.
Add lemon juice, rose water and essential oil to it. (You can add chamomile, lavender, or tea-tree essential oil)
Mix them well with the help of a spoon and then fill them in an airtight spray bottle.
Your facial mist or spray is ready.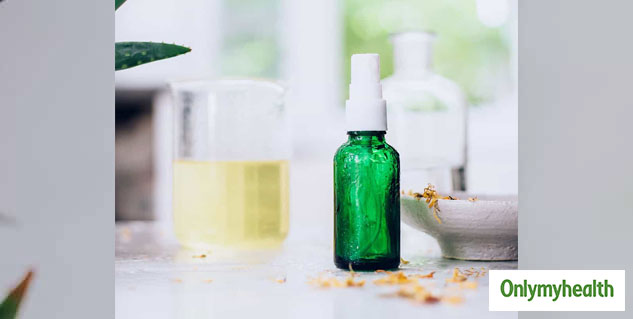 How to use face mist properly? Whenever your face looks tired (i.e. full of laziness) or you have lost your facial glow, and then you should spray this mist on your face. You can spray this facial mist and clean the face thoroughly with the help of tissue paper. Your face will start glowing within 1 minute. Do you know that using facial mist is a part of a Korean skincare routine? It provides other skin benefits like clear and fresh skin.
Beauty Tips
This facial mist brings an instant glow to your face. But to clean the face and remove dirt particles, it is necessary to wash the face with a face wash at least once a day. Along with this, also keep in mind that you should bath daily (as not bathing for several days can also cause many skin problems). So take a bath at least 3-4 days a week.
In addition to refreshing and soothing skin, mists can also provide calming properties, radiance-boosting, and hydration to the skin. Facial mist/sprays can be useful as a quick pick-me-up. However, they are not likely to provide tremendous skin-care benefits.
Conclusion: Do you know that using a face mist is one of the easiest things to do? Moreover, its benefits are entirely worth it. Carry your favourite homemade mist in your bag, and you can use it whenever you need an excellent refresher!
Read more articles on Skin Care