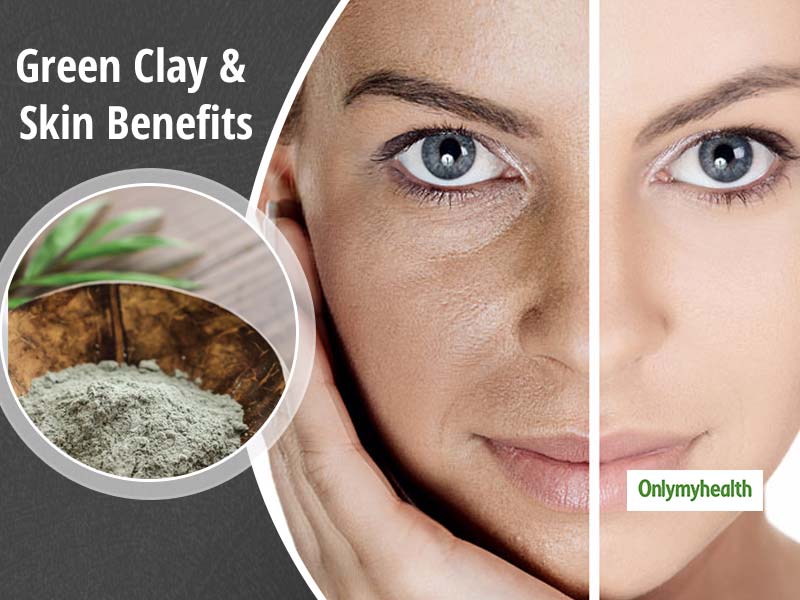 There are so many clays and muds you'd have seen for skincare, fuller's earth or multani mitti is most common of them all. But green clay is different not only in terms of colour but also benefits. Green clay is not just good for cleansing but exfoliating and detoxifying. It gives the skin, needful nourishment to radiate the natural glow. Dr. Ajay Rana, Renowned Dermatologist and Aesthetic Physician recommend using green clay to tone and firm the skin. Also, you can make different face masks out of green clay to cater to different skin problems.
What does green clay do for skin?
As per Dr. Rana, "There are many benefits that are attached to the use of green clay, especially on the skin. Green Clay used to remove impurities and toxins from the skin pores, exfoliating the dead skin cells. Its regular use helps to make the skin toned and firm, soothe cuts and scrapes appear on the skin, minor burns, sore muscles. Green clay has a benefit that stimulates the blood circulation of the body and heals blemishes. It has many minerals that make skin soft and glowing. For healthy benefits apply a green clay once a week if you have normal skin. Don't apply it more than once a week, it can dry out the skin and cause fine lines on the skin."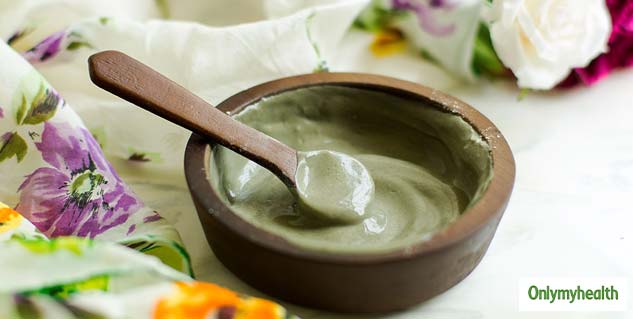 Nutrients Present In Green Clay
The French green clay contains several extraordinary nutrients. Calcium, magnesium, selenium, potassium, silicon, zinc, copper, iron and cobalt, are some of the minerals found in green clay. When you mix green clay with water and drink it, all the nutrients get absorbed into the body. Besides, it also detoxifies the body by eliminating toxic elements and pollutants. These minerals possess extraordinary healing powers and therefore, if you can get your hands on green clay, you must get a clay mask for glowing skin.
Also Read: 3 Lesser-Known Clay Masks For Beautiful Skin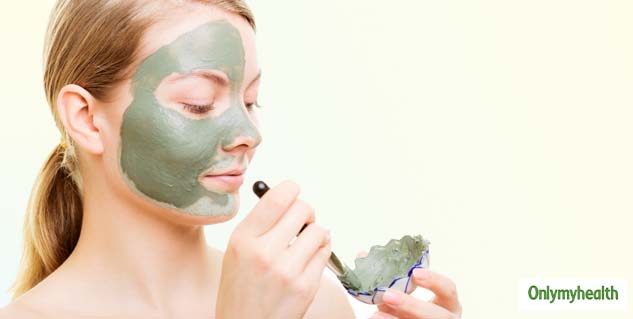 DIY Green Clay Mask For A Glowing Skin
Take a bowl and add one tablespoon of French green clay to it.
Now add 5 drops of rosemary essential oil and two tablespoons of water.
Make a thick paste of this solution.
Apply this on your face and neck.
As it gets completely dried, wash it off with normal water.
What Are The Beauty Benefits of Green Clay?
Soothes and deodorises the skin
Green clay has cooling properties. It soothes the skin and suits every skin type. You can also apply green clay mask on your feet to get rid of foot odour.
Also Read: Different Monsoon Fungal Infections And Their Remedial Options
Skin Detoxification
Dirt, debris and impurities get stuck in the dermal layer. When you apply a green clay mask on the skin, it pulls out all these toxins and leaves behind healthy, glowing skin.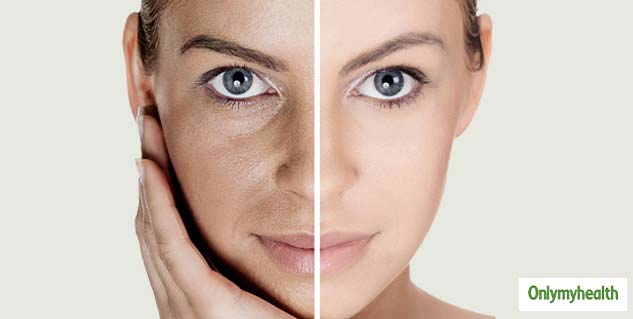 Clear the skin
If you have uneven-toned skin or oily skin, green clay is the best for you. It clears the skin for accumulated gunk and evens out the tone. You'd see the difference within a few weeks of using this mask.
You can DIY green clay in innumerable ways to address myriad skin issues. Just choose the right products and you are good to go. Hope this article helps!
Read More Articles in Skin Care