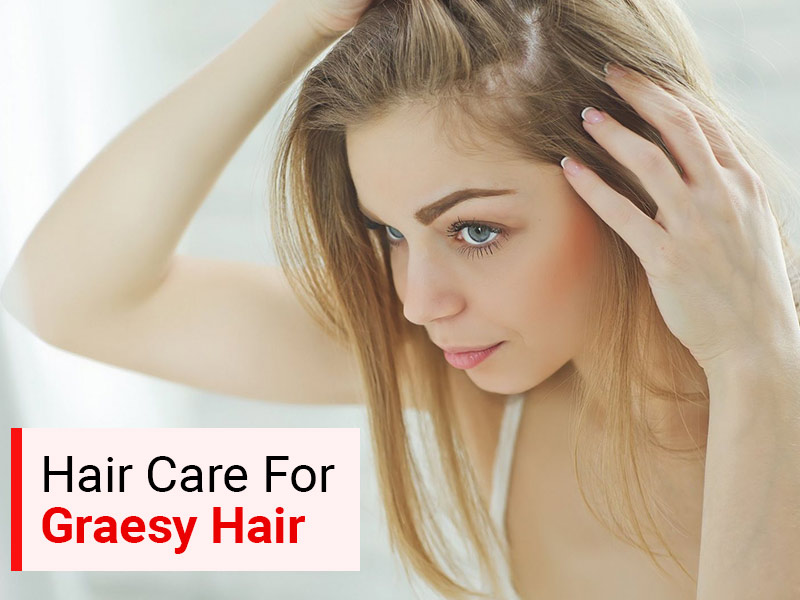 Admit it or not but we all love those shiny, free flowing luscious locks. Where a lot of care and nourishment is required in order to achieve that pretty mane, getting them can be very hard for some people despite all the efforts. With the winter season around the corner it becomes more important to take care of your hair along with your skin, which tends to become dry as well. Where not only combination skin but people are suffering from this combination hair as well. Where it already becomes hard for people to wash their hair in these chilly winters, getting onto washing them can be harder after looking at those dry and brittle strands. If you are someone who is having a hard time deciding whether to wash your hair or not as your scalp says yes and strands say no then this article is for you.
As winter's come in our hair require some extra nourishment and care. Although washing your hair is an important part of the hair care routine, it can be really tough and sometimes even more damaging to their health. In order to keep your locks healthy and happy and keep that scalp nourished, here are 5 things that you can do this season if you have combination hair with oily scalp and dry hair.
#1. Dry Shampoo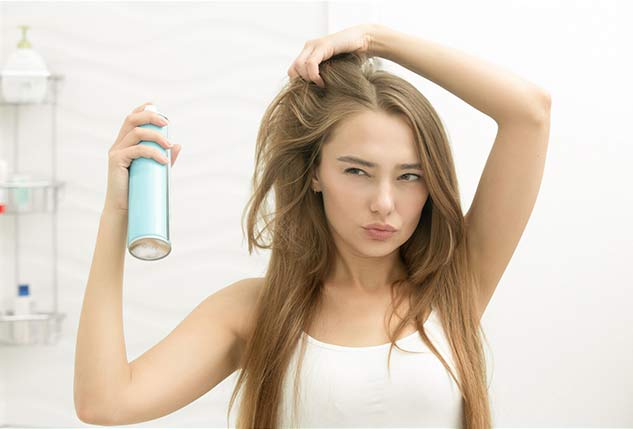 Also Read: 5 Things To Remember And Avoid While Buying A Shampoo For Good Hair Health
One of the most quick and easy ways to fix that greasy scalp without torturing yourself in the winters and letting your stands to breath is to use a dry shampoo. Using some dry shampoo can help in absorbing the excess oil in the scalp that has been accumulated onto your roots. By absorbing this excess oil, dry shampoo saves you from all the hassle and damage that your hair needs to go through due to over washing. Not just absorbing that excess oil but dry shampoos are also helping in providing that instant volume to your hair and helps in making them nice and bouncy. Sprinkling up a little dry shampoo or even a bit of baby powder onto your scalp will help you to get those flowy hair by getting rid off the greasiness. As these dry shampoos help you to extend the time between your hair washes, dry shampoos provides a chance to the natural oils of the scalp to travel down the strand and provide them with nourishment.
#2. Hydrating Oils
No matter how much we stress upon the importance of nourishing and hydrating oils for hair, it will never be enough. Applying hydrating oils not just to your scalp but to the lengths and ends of your hair comes along with many benefits. Application of hydrating hair oils such as castor oil, argan oil and jojoba oil helps in instantl strands and helps your hair to lock that moisture in. I order to lock the moisture inside your hair and make them look shiny, all you need to do is tale a bit oil oil and apply it from mid lengthth to the tips of your hair. You need to ensure that you steer clear from the salp and do not apply oil onto your roots as it will greasier and will start weighing down your hair.
#3. Brush Matters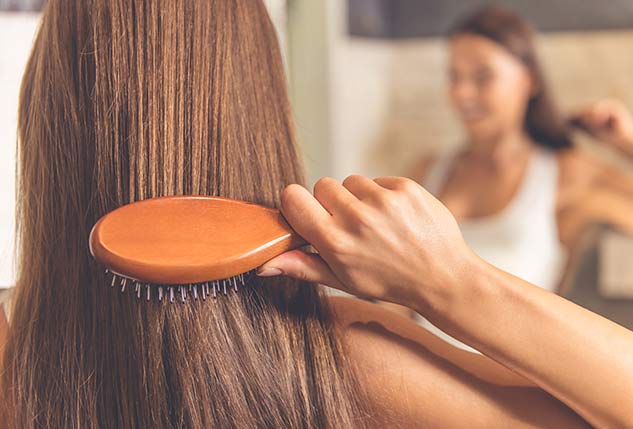 If you think that you can go without combing your hair and your hair is automatically gonna fix itself then you might be wrong. Where combing and brushing your hair is important in order to take care of them, going overboard with it can cause problems as well. Getting those 100 brush strokes before going to bed in order to sleep with detangled hair is going to do more bad to your hair than any good. Although brushing your hair is good and beneficial, it helps in stimulating the blood flow to the scalp, redistributes the natural oils from the scalp to hair and facilitates hair growth. All this depends upon the type of brush that you have been using and it can make a tremendous difference in the way your hair looks and behaves. Opting for a hairbrush with ballpoint tips is said to be beneficial in enhancing circulation and in stimulating growth.
#4. Shampoo strategically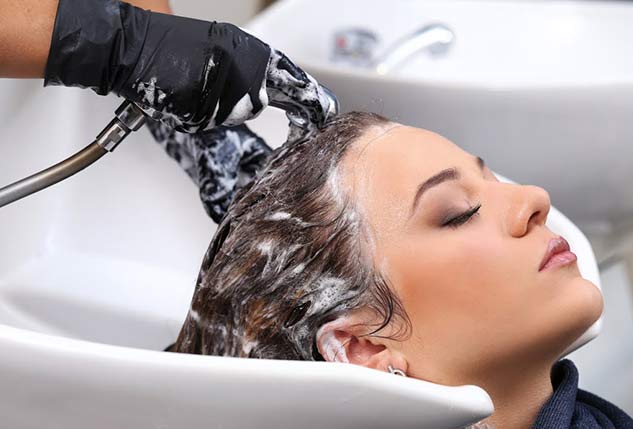 Also Read: 5 Heatless Hair Straightening Hacks For Gorgeous Hair
While planning strategically is important in life in order you carry out various activities in a smooth and hassle free manner, it can also be helpful when it comes to your hair care routine. It always helps to plan your hair wash days ahead of time and minimise the use of shampoo on regular washes. Where the shampoo and other laghering hair care products consist of high amounts of sulfates in them, along with getting rid of the dirt and greasiness, it can strip off the natural oils of your scalp and leave your hair to be dry and damaged! Instead of lathering the product all over the best way to shampoo your hair to get voluminous hair and get rid of the greasiness is shampoo the roots and leave the ends. As your ends are already dry, it is better to leave them alone and use the product on the greasy scalp itself.
#5. Trim! Trim! Trim!
A little trimming hasn't done any harm to anyone. When it comes to hair care, trimming the damaged ends is a very important part. Getting your hair trimmed on a regular basis can take you a long way in your hair care journey and can work wonders. As the ends have these damaged cuticles and split ends, it does not let the moisture and hydration to retain in there and hence makes your hair dry and they appear to be dull. A little trim on a regular basis can be proven to be very helpful as it heps in getting rid of the damaged hair and protects it from further damage.