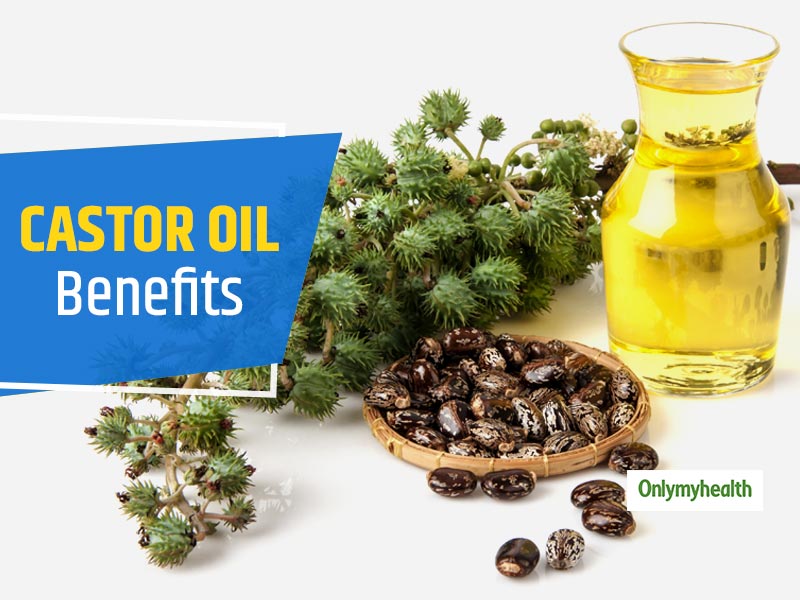 Castor oil health benefits: Castor oil has been used by our ancestors for a long time now. It originates from seeds of Ricinus communis plants. Castor oil is used extensively in Africa and the Indian subcontinent as a medicine. Castor oil contains protein, vitamin E and omega 6 and 9, which are considered essential for glowing skin. Apart from this, castor oil also has antifungal and antibacterial properties; hence it is also used as a home medicine. Today we will share with you some benefits of castor oil. Hopefully, this will prove beneficial for you.
Benefits of castor oil
Relieve pain: Castor oil is considered to be hot oil which promotes the circulation of fluids in the body. It gives many benefits to our body by massaging as it removes muscle fatigue. If you feel tired after exercising, walking or playing, you can massage with castor oil. Apart from this, massage with castor oil can also give you relief in joint pain.
Relieve Constipation: Do you know that castor oil relieves constipation? Are you also troubled by this? If yes, then you can drink a glass of milk with a teaspoon of Castor oil at bedtime. It works as a natural laxative. Castor oil carries digested food into the intestines, which keeps the stomach clean.
Boosts the immune system: Due to its bactericidal capacity, it helps to protect the body from germs as well as strengthen our immune system. If you use this oil daily for our skin, then there will be no pimples. By eliminating unwanted bacteria, it helps preserve our beauty.
Prevents stretch marks: If you have stretch marks on your body and you want to remove it naturally, then castor oil is a good option for you. Apply castor oil daily for about 15-20 minutes on the body this will remove the scars gradually.
Other benefits of castor oil: Castor oil is beneficial for those who have dandruff. Due to its anti-viral properties, it eliminates head, skin-related disorders such as cough, dryness, etc. Do you know castor oil also helps in brain disorders such as depression, memory loss, etc.? (as it dramatically affects your thymus gland).
How to use castor oil for the headache?
Before applying castor oil, you should heat it a little to get better benefits. If the oil gets too hot, then let it cool down or else you can get a headache from hot oil. Take it and apply it slowly to the scalp. Then massage your scalp with light hands. The oil will not be lost entirely in one go, so wash it thoroughly with shampoo at least twice. Keep a gap of at least one day between applying oil again.
Why is castor oil so effective?
Castor oil contains Raisinolic Fatty Acid, which is very useful in healing skin wounds. It contains undisynylenic acid which kills the frozen bacteria on your skin and also acts as a moisturizer for the scalp. Castor oil is cheaper than other oils and is readily available, so take advantage of this oil and make your skin and hair healthy and beautiful.
Read More Articles in Home Remedies