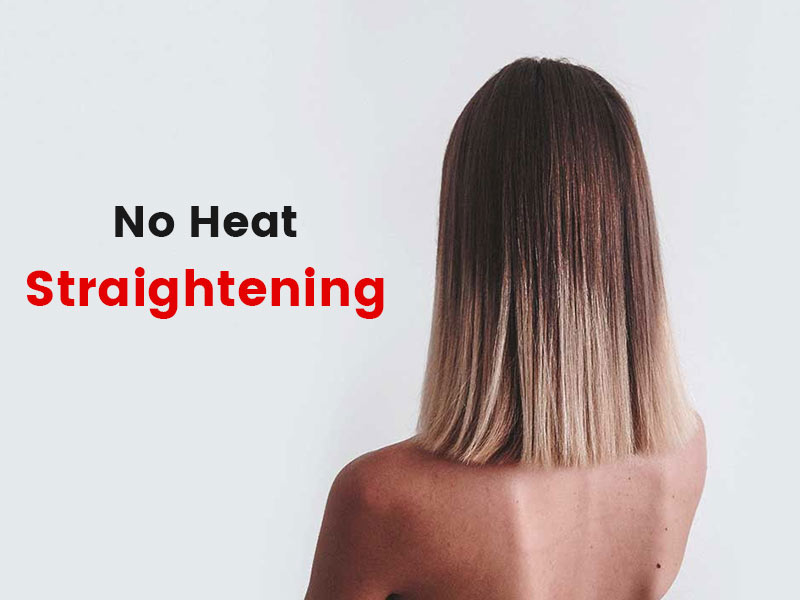 Our hair is something that helps in enhancing our beauty and hence most of us keep on styling them in order to change the look. Where women with straight hair desire for those curly locks, the ones with wavy and curly hair are ready to go to any length to get that pin straight. This desire to change your look and experimenting with hair and different hair styles is never ending. Although it is always advised not to use those heat tools on your hair in order to keep them healthy and safe, as these tools with extreme temperatures have the potential to damage your hair to such an extent that it can make them porus, dry and dull. Well we are aware that no matter how much we try to convince you to not use those styling tools, it won't work because styling up those strands have the power to change the whole look. What if we tell you that you can straighten up and style your hair without those damaging tools? Well it's the truth, it is possible to straighten up your hair without damaging those high heat straightening irons. Here we have brought to you 5 simple heatless hair straightening hacks that can help you to straighten those curly locks without damaging your hair.
#1. Straightening Mask
This one is for our love for those all natural DIYs that can be simply done at the ease of your home. There are numerous hair masks that can help you to grow your hair thicker and longer along with some that can provide nourishment to the hair. Although various hair masks provide different kinds of benefits to that mane, who knew that they can also come handy when it comes to straightening the hair? This quick and easy hair mask is made with all natural ingredients and hence will not just straighten your hair but is also beneficial in providing nourishment to those strands and reducing frizziness.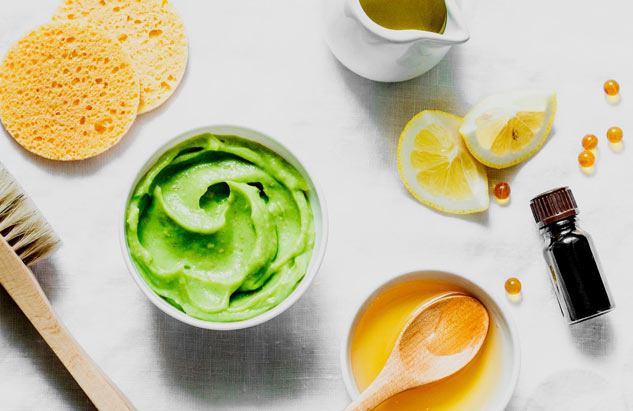 Also Read: Get Heatless Curls With These 5 Simple Hacks
All you need is an egg. Two tablespoons of honey and some mashed avocado. Combine these nourishing ingredients to the length of your hair and leave it on for about 20 minutes. Rinse it off with your regular shampoo and air dry your hair
#2. Hair Wrapping
One of the oldest hair straightening techniques that is said to be super effective. Although this method seems to be a little tricky at first but gets easier as you get a hold of it. All you need to ace this hair straightening hack is a few bobby pins and a silk wrap/scarf. The best part about this hack? It does not require lathering any kind of product to your hair and hence it is completely safe.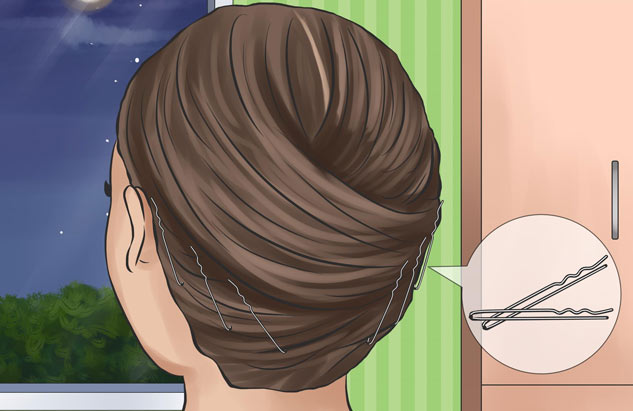 To straighten your hair using the hair wrap technique all you need to do is take a fine toothed comb and part the top section of your hair. Comb the entire length of your hair. Hold your hair tout and bring one section of your hair over the other. Push in the pins by tightly placing your hair on top of each other. Repeat this till all your hair is covered and them secure it with a silk wrap.
#3. Essential Oils
Where the use of essential oils can be really therapeutic and calming, one must know that it comes with a lot many benefits. From reducing inflammation to treating insomnia and from reducing stress to easing migraine, essential oils can do it all. The benefits of these oils are not just limited to this and they have been a part of women's beauty routine for centuries for their amazing properties that help to make hair tamer and shinier. While these essential oils have been used to make hair look shinier for centuries, who knew that they can help in straightening that mane as well.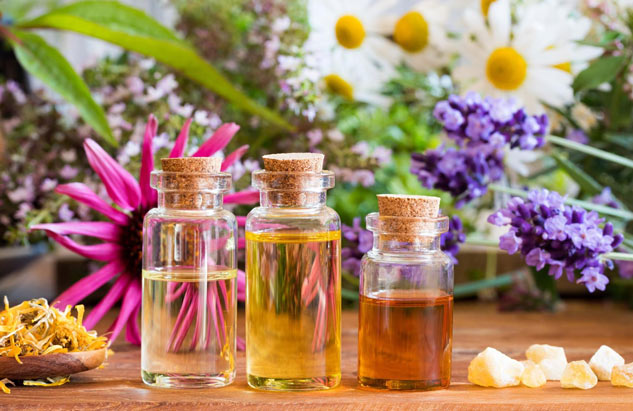 Also Read: Winter 2020: Amazing Benefits Of Essential Oils In This Seasona
These essential oils penetrate through the hair follicles and help in repairing those damaged shafts and sealing that moisture in. To straighten up your hair with the help of essential oils all you need to do is warm up some oil between your palms and softly apply it towards the end of your hair strands.
#4. Rollers
Who said that rollers can only be used to curl hair and for nothing else? Well here's a little surprise in the box for you all and that is, your rollers can actually help you to straighten up your hair without doing any damage. The only condition is that you need to use wide and large curlers for this hack. Take out those big rollers and generously spray some water or hair straightening spray onto the length of your hair. Now divide your hair into sections with the help of a wide toothed comb.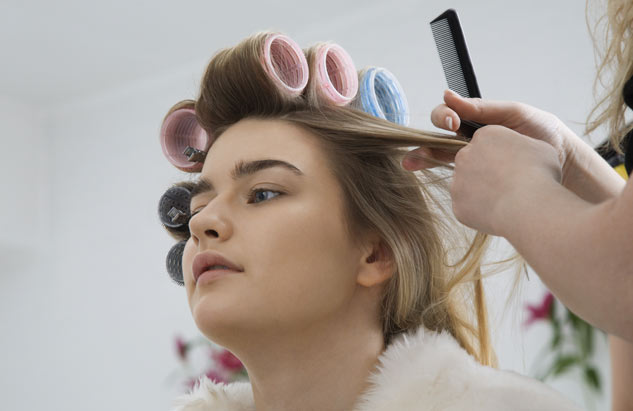 Wrap each section of hair gently on these giant rollers and secure with the help of some bobby pins. Keep these rollers on for about 4 hours or overnight and next morning gently take them out to see the result.
#5. Hair Dryer
We know what you are all thinking. After giving a lecture on how heat and these heat styling tools can damage your hair, why are we suggesting the use of a hair dryer. The answer is quite simple, you need to use this hair dryer in a cool setting. In order to straighten up your hair all you need is a cool breeze on your wet to damp hair so that you can set them in a desirable shape and style. Combing down your hair strands and holding them up while drying them with a hair dryer on a cool setting will not just help you to straighten them up quickly but will also protect them from all that heat damage.