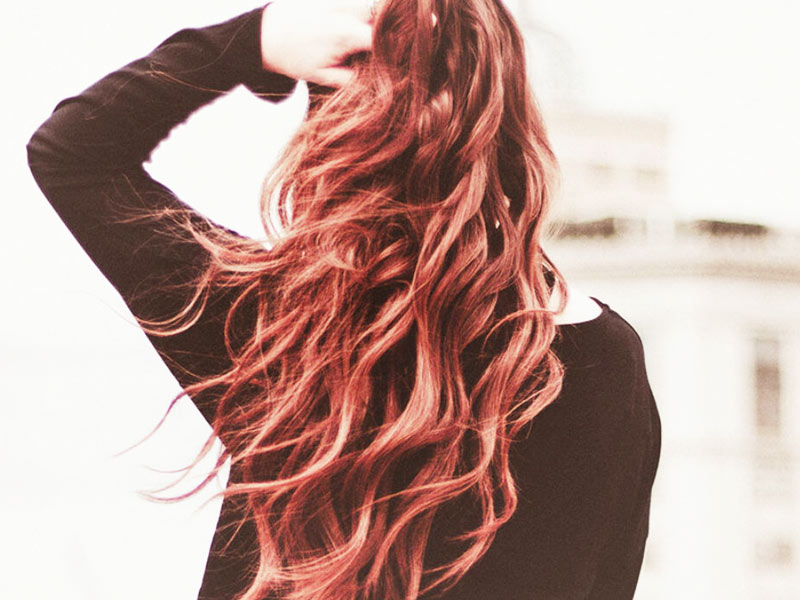 If you are someone who is blessed with naturally wavy hair you have surely got the best of both worlds. Well wavy hair surely needs some extra care to keep the hair problems away. As balance is the key here because wavy hair has got the elements of both, straight and curly hair, it is important to know the right elements that are just made for you. Without further ado let us take a deep dive and understand the correct way to take care of your beachy waves with our expert Dr, Saru Singh, MBBS, DALM.
Hair Care Tips For Wavy hair
As wavy hair can have fine texture and the key to take care of your wavy strands is to control the frizz without weighing your curls down. Here is all you need to know about the do's and don'ts of maintaining those beachy waves and giving your lock a better look.
1. Keep them hydrated
It's a well known secret that hydration is the key and let it be your skin or hair, they look better when well hydrated. It is recommended to look out for the shampoos and conditioners that not just cleanse but provide hydration to your hair as well and keeps them moisturized.
Also Read: Long For A Clean And Fresh Scalp? Try These 5 Home Remedies For Desired Results
Make sure that your shampoo is not too harsh or else it will strip down the natural oils and leave your hair to be rough and dull. As curly and wavy hair are naturally dryer as compared to straight hair make sure that you do not over shampoo and strip away too much moisture out of them.
As said that curly and wavy hair are dry in texture that means they require extra care in the form of conditioning and deep conditioning. Look out for a curl defining conditioner which comes with moisturizing ingredients ;like glycerine. Deep conditioning and nourishment is a must when it comes to wavy hair as they tend to become dry and frizzy as they lose hydration.
2. Say no to bulky towels
Using harsh bulky towels to dry your hair is a big no. Make sure that you use a cotton cloth or a soft cotton t-shirt in order to dry your hair. Using a cotton t-shirt to dry up your hair after washing is the best and the easiest way to plop your curls. Drying up your hair with the help of a towel absorbs too much moisture from your hair and leaves them to look dull and frizzy. Drying with a t-shirt helps to soak up the excess water in your hair without making your hair dry and frizzy and also helps you to get those defined curls.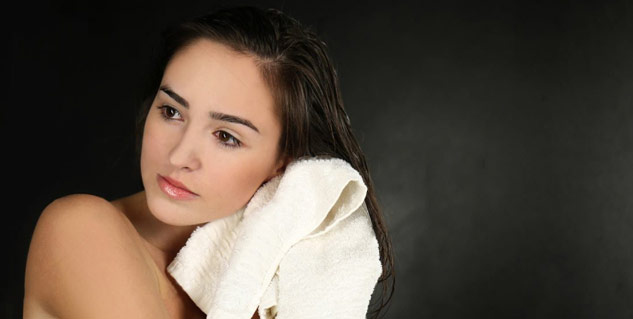 Image Credits- Skin Craft
Scrunch your hair with your hands to get rid of excess water as soon as you step out of the shower. Take a cotton t-shirt and tie it around your head gently and make a knot at the end.
3. Wave a goodbye to heat styling
The best thing that you can do for your hair is to keep them away from heat styling. Not just for wavy hair but heat styling can actually be dangerous and damaging for any hair texture. Using heat styling tools can actually cook your hair stands which results in porous hair with raised cuticles. Heat styling your hair using those straighteners and curling rod can be extremely damaging and make your hair more prone to damage.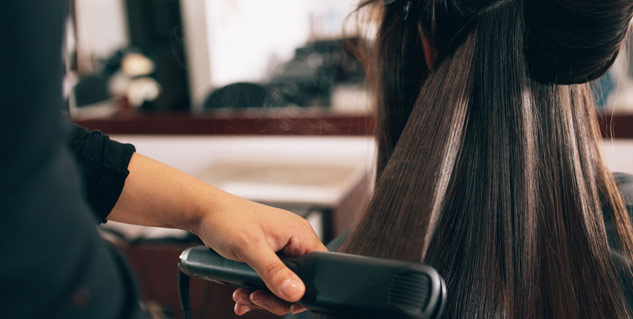 Image Credits- Byrdie
Also Read: Get Heatless Curls With These 5 Simple Hacks
If you still can't steer clear from styling your hair, make sure that you are using these tools at low temperatures and using heat protectants before styling. As these protectants can be beneficial to an extent, you can always opt for some heatless styling treatments as well.
4. Maintain your distance from thick conditioners and oils
This might sound a bit ironic but is an important aspect which will help you to save those precios waves. Using conditioners that are too thick would not just moisturize your hair, but will weigh them down in such a manner that they start looking greasy and flat.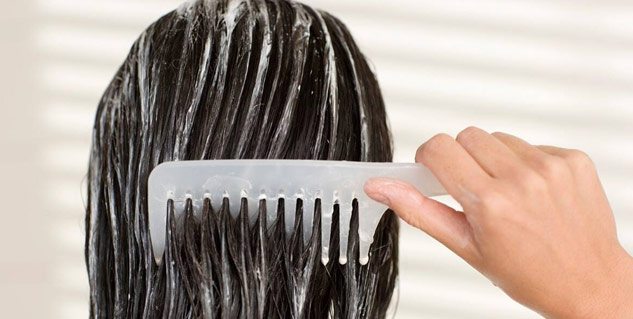 Image Credits- The Indian Expess
Over use of thick conditioners can lead to sticky roots, low volume, a flat and oily look, loose curls and make your hair feel heavy. As wavy hair is finer and these heavy conditioners consist of oils, butters and sillicons they can easily weigh them down and give you a greasy look.
5. Wide tooth comb is the best way to ride the waves
Detangling your hair is really important to give them a nice and healthy look and to prevent your hair from breaking. Instead of using hair brushes and fine combs for a wide tooth comb for your wavy hair. A wide toothed comb helps you to reduce hair fall, makes it easier to detangle, prevents breakages and is also gentle on your scalp.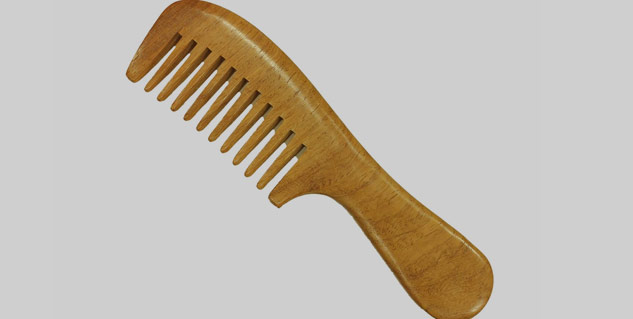 Image Credits- Comb Hub
This article is based upon the post shared by Dr. Saru Singh on her instagram account
Read more articles in Hair Care