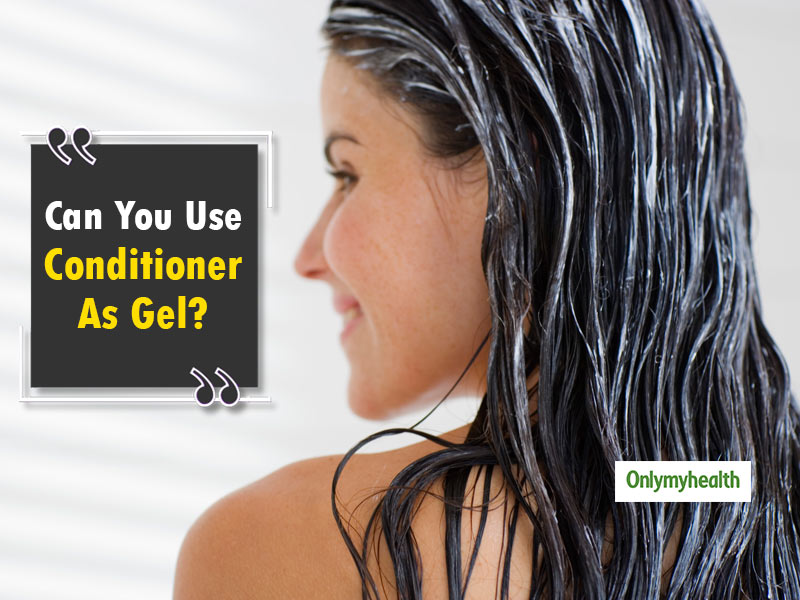 A lot of people are confused if conditioners can be used as hair gel on dry hair. This article will clear all your doubts regarding this.
A lot of people use hair conditioners as hair gels to give that extra shine to their hair but is it right? This question has confused a lot of people if hair conditioners can work like gels. You can apply a hair gel to dry hair to give added stiffness and substance, but if you apply a conditioner after drying, your hair will look greasy. Different people have different opinions.
Conditioner Vs. Hair Gel
Conditioners are designed to be left on the hair for a short period of time and rinsed away. As the hair dries, it appears soft and shiny. Conditioners have a heavy consistency and can leave a greasy appearance if left on the hair. Gelled hair can dry yet appear stuck together as wet hair behaves.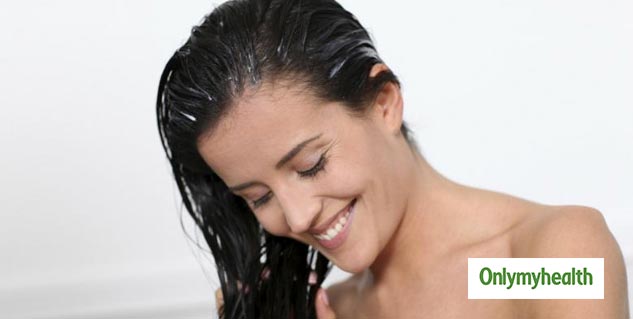 Hair gels, on the other hand, are designed to coat the hair shaft and keep the hair soft and manageable. Styling gels, on the other hand, contain agents that coat the hair and give it added volume. Many gels contain adhesive agents which will make the hair stick together and give the style added strength to hold longer.
Also Read: Avoid Dry Shampoo Mistakes To Prevent Hair Problems
Leave-in Conditioners
Every now and then, a new product is launched that is different and sometimes better than the current ones. Leave-in conditioners belong to this category where they are invented make hair-care easy and help people in managing their tresses. This is especially good for people who suffer a lot due to their unmanageable hair. These come in cream as well as spray form to condition hair before styling.
They are made to give extra nourishment to your otherwise dull and dry hair. You just need to apply it after drying your wet hair and leave. Wait for 5-10 minutes and then start styling your hair. A lot of celebs use leave-in conditioners to keep their hair in place as these do contain some adhesive which prevents hair from getting blown away in the wind and drifting apart.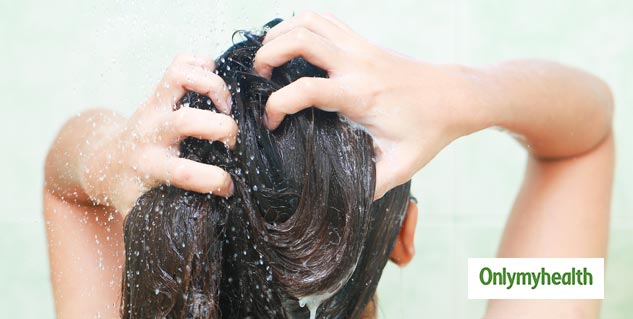 Even though these are nearly similar, these are very different from each other. Leave-in conditioners might help in keeping your hair in place but chances are that your hair would take their natural shape as they dry out. On the other hand, styling gels have a special composition that refrains hair from moving for a long time. Thus, it helps to keep your look intact. Your hair won't lose their natural moisture and glow with the use of gels which is otherwise possible in the case of conditioners.
Also Read: Hair Smoothening Vs Hair Rebonding: Know The Difference
This debate is not going to end anytime soon as different people have different views. Some stylists support the use of conditioner after drying while some are totally against it as they believe it affects hair health and increases hair breakage. It is totally up to the user as nobody knows and understands your hair better than you.
Read More on Hair Care