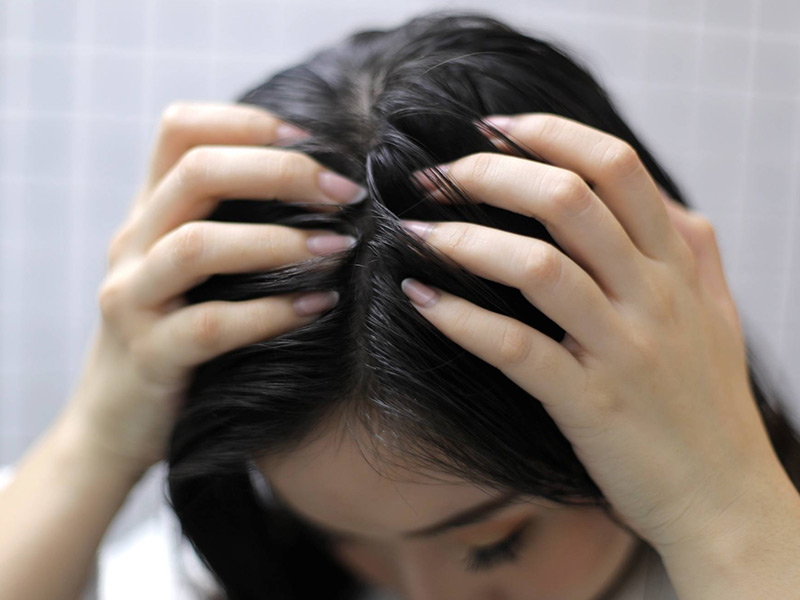 Everyone desires soft, silky and shiny mane. Where we spend so much on all those hair care products to tackle issues like hair fall, dandruff, frizzy, rough and dull hair most of us ignore the main issue and keep on applying various products without any knowledge. Where moisturizing, cleaning and conditioning is important for a healthy hair growth, it is equally important to keep your scalp clean and fresh because that is where your mane starts growing from. Read along to know about some quick and easy home remedies that will help you to get a clean and fresh scalp which will eventually lead into a better and healthy hair growth and will help you to get the hair of your dreams.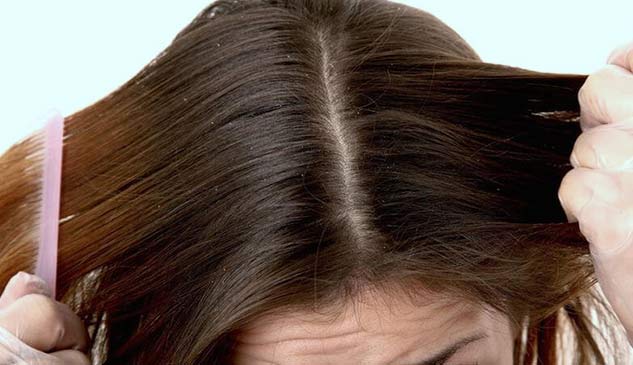 Image Credits- Live Love Fruits
Home remedies for clean scalp
Not just your body and your skin but your scalp needs a detox too. As it is important to give your body a break from all the harmful and toxic chemicals, the same is true for your scalp. As oil is secreted from the scalp on a daily basis due to which your hair and scalp get coated with dirt and grime. In addition to that all the chemical products that you use on your scalp are toxic as well. Here are 5 simple home remedies that you can follow in order to give your scalp a detox and make it clean and fresh without the use of any harmful chemicals.
Also Read: Revisiting 3 Old-School Home Remedies Including Honey And Turmeric And It's Role In Keeping Us Healthy
1. Apple Cider Vinegar
Apple Cider Vinegar is an ingredient that is not just known for the various health benefits it has but has become one of the most used and loved ingredients by people when it comes to skin and hair care too. Natural acidic properties of ACV helps to remove the traces of buildup on the scalp which is left behind by various styling products. It also helps in maintaining the ideal pH of hair that is between 4 to 5 and is usually disturbed by comercial hair cleansing and styling products.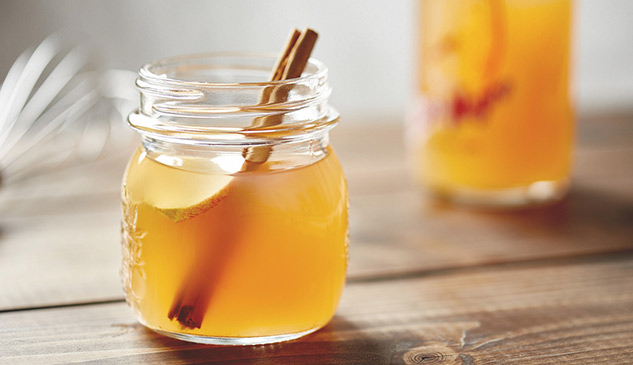 Image Creduts- Healthline
How to use:
Rinsing hair with dilute apple cider vinegar after your normal shampoo-conditioner routine can help you to unclog the pores of your scalp and prevent problems like dandruff naturally without stipping away the natural oils of your scalp.
2. Honey
Well known for its nourishing properties, honey is something that we Indians have been using for ages in order to treat various conditions as a home remedy. It is no wonder that this wonder ingredient can also help to clarify your scalp and nourish it at the same time.
Image Credis- EMediHealth
Honey is packed with antibacterial properties due to which it helps to protect your scalp from any kind of bacteria and infections and hence will help you to get a clean, dandruff free and itch free nourished scalp.
How to use:
Dilute some honey with distilled water and apply it evenly all over your scalp. Let it sit for about 2-3 hours and rinse thoroughly.
3. Aloe Vera Gel
An ingredient which has been taking over the beauty industry and is being used in almost every other skin care and hair care product from shampoos to day creams and from conditioners to masks. Aloe vera comes along with many beauty benefits and hence can help you to get a clean and fresh scalp as well.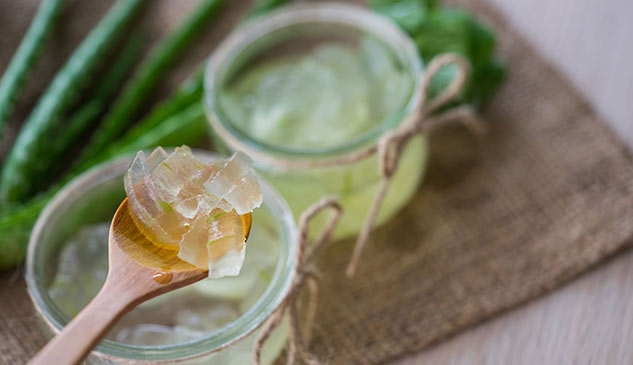 Image Credits- Tree Hugger
Also Read: Here Are 7 Side Effects Of Aloe Vera Juice That You Should Be Aware Of
Enriched With the goodness of vitamin A, C and E aloe vera has been proven to help with scalp and hair issues like dandruff, flaky and dry scalp, itchiness, etc. Applying aloe vera gel to your scalp also helps in boosting up the blood circulation which leads to a healthy hair growth. In addition to all of this it also has an enzyme that breaks down the fats and helps to strip down any extra oils on your scalp and works as an anti inflammatory agent.
How to use:
Take an aloe vera leaf and split it into half. Gently rub the leaf on your scalp and keep it on for about an hour. After an hour, rinse it off using your regular shampoo and you are good to go.
4. Lemon And Cucumber
When life gives you lemons, combine it with some cucumbers and use it to detoxify your scalp. A wonderful combination that will instantly help you to get rid of all that dirt, dust and oil which has been deposited up on your scalp and give it a fresh and nice look. The citric acid present in this mixture would help you to get rid of issues like dryness and dandruff which might cause an itchy scalp.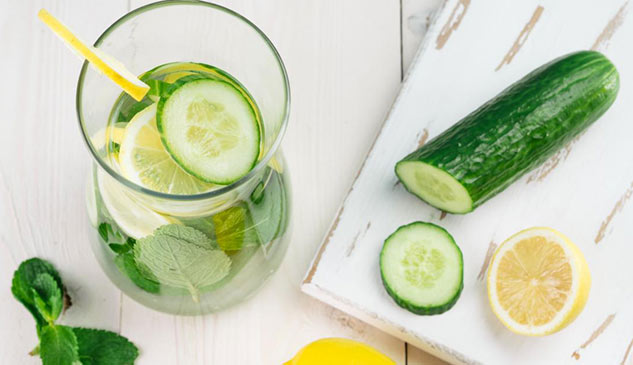 Image credits- Medical News
How to use:
Juice out some cucumber with the help of a juicer-mixer and add some lemon to it. Apply this mixture all over your scalp and let it sit for an hour. Rinse it with your regular shampoo and there you have a clean and fresh scalp with good smelling hair.
Also Read: Hair Smoothening Vs. Hair Rebonding: What Is The Difference?
5. Baking soda
A simple, quick and easy home remedy that is best suited for the people with an oily scalp. Baking soda is an ingredient that will help you to unclog those pores by absorbing the excess oil from the scalp and hence prevents the dandruff flakes. Baking soda is also enriched with antifungal properties which helps it to clean up the scalp and get rid of any fungal buildup or infection. Moreover it helps to maintain the natural pH balance of the scalp.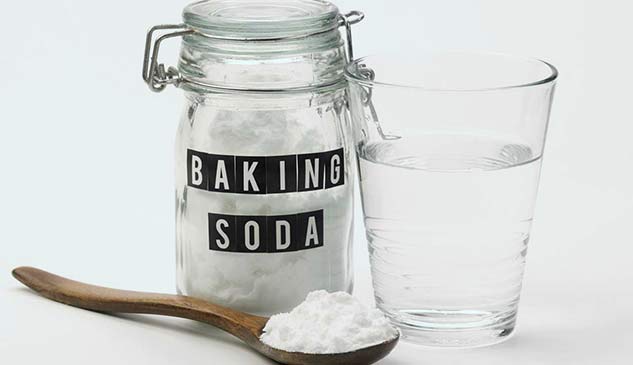 Image Credits- Healthline
How to use:
Mix a little baking soda with some warm water and massage your scalp with this solution. Leave it in for a couple of minutes and rinse off using your regular shampoo.
Try out these easy and effective home remedies to get a clean and fresh scalp that is free of any buildup at the ease of your home with some easily available ingredients. Although all the ingredients used for these remedies are natural we would still advise to take a patch test in order to see if you are allergic to any of the ingredients used.
Read more articles on Hair Care