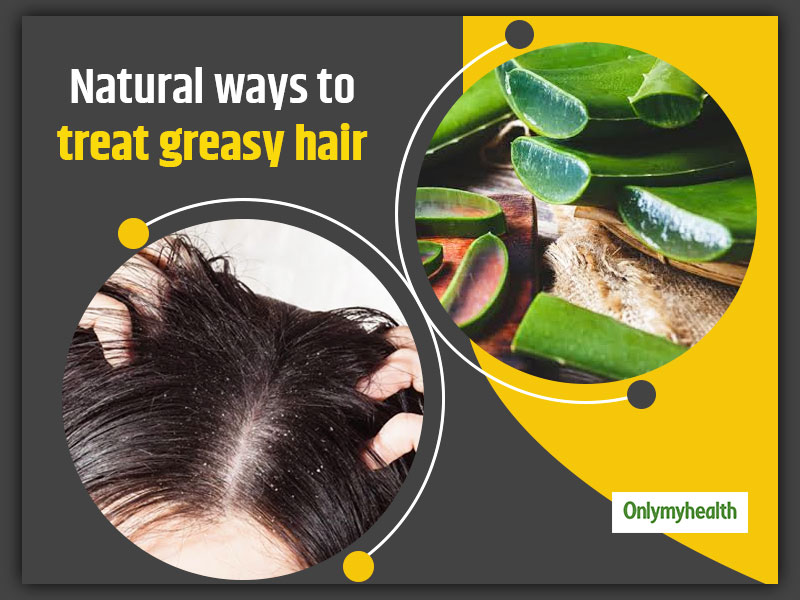 Are you also frustrated from those oily and greasy hair strands? Do you also feel like washing your head every now and then? This might happen because you have an overly greasy scalp, which can often result in irritation and uncomfortable itching. This can even be a risk for the fungus development that causes dandruff. But, you should not remove all the oil from your hair thinking the same. The natural oils help in protecting your hair and are important for good hair health and for a healthy scalp. However, excess greasy hair can be embarrassing and annoying at times. Our hair tends to get oily after a point of time due to the secretion of oil from the scalp and also because of overuse of oily hair products.
This hair problem might also happen only in some people as they produce more oil which makes the scalp even more greasy or due to other factors such as stress, menstruation, pregnancy or hormonal changes and some medicines. There are many home remedies to eliminate too much oil on your hair. You can use many natural ingredients to protect your hair from any kind of damage and to prevent such issues at home. It is also important to include DIY hair masks in your beauty care routine. Read this article further to know about some natural ways to get rid of greasy hair.
Ways to get rid of greasy hair
1. Shampoo properly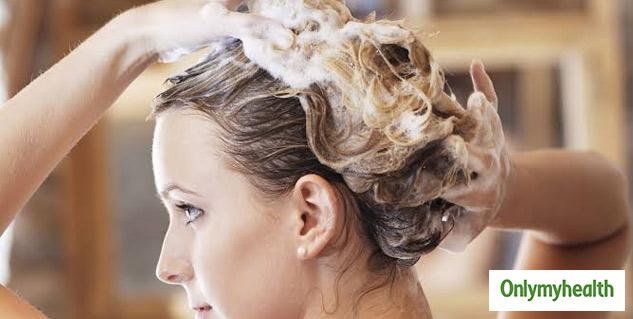 People with extremely oily or greasy hair might feel the need to apply shampoo atleast once a day. Although, shampoo helps in eliminating the excess oil, dirt and other unnecessary substances from your hair and scalp, still it is not advisable to overwash your hair. You should use limited number of hair products and that too once in a while. In fact, you might even wash your hair incorrectly and end up with an oily scalp and damaged hair. To wash your hair and scalp properly, you need to be gentle and careful while using the shampoo as it goes into your roots and scalp. It is important to avoid the usage of your nails or any other unnecessary friction on the strands. Do not handle them too harshly as it can also irritate your scalp and cause more oil production. You have to focus on cleaning your scalp, especially from the oily areas, instead of going after hair growth. Lastly, do not apply shampoo directly to the ends of your hair, but let it flow while rinsing.
2. Clean your comb/brush
This should also be an important part of your hair care regime. Cleaning your brush/comb plays a major role in determining your hair quality throughout the day. Along with conditioning your hair, there is a requirement to clean your hair brush properly. A dirty comb can make your hair go bad and greasy all over again after a head wash. Hair styling products and tools should also be cleaned before using. Do not leave any space for oil and dirt to get collected in your brush or comb.
Also read: Does Your Hair Become Oily and Sticky In Winter? Here's How You Can Fix Them Up
3. Aloe Vera mask
Aloe Vera is also a vital part of beauty care routines. It is not only beneficial for your hair but also contributes towards good skin health. It can help in coping up and preventing many hair problems such as dandruff, infections and even oily scalp. You can also mix aloe vera and tea tree oil to apply on your hair as it will be even more effective. Aloe Vera can deeply clean your scalp and make a good hair mask for you. Along with removing extra oil, it can also give a soothing and cooling sensation on your scalp. You can have soft, smooth and healthy hair by using aloe vera as a home remedy. Aloe Vera works best for oily hair when mixed with green tea leaves. You can apply it atleast twice a week.
4. Apple cider vinegar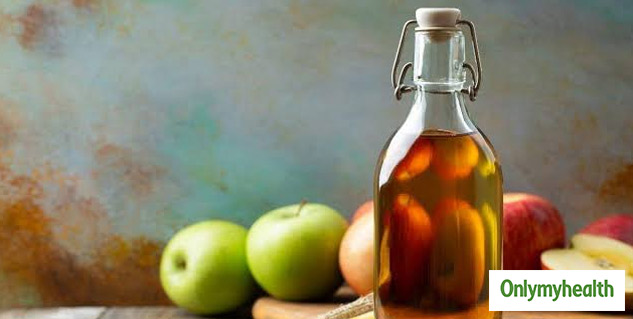 Apple cider vinegar is a balancing home remedy that can treat both too much oily and dry hair. It can restore the hair volume and prevent any infections on the scalp as well. Apple cider vinegar can help in eradicating product buildup, balancing scalp pH levels, and in reducing the frizziness. Take one tablespoon of this natural ingredient and mix it with a cup of water. Apply this on your hair and rinse it off. You can rely on Apple cider vinegar rinse to get rid of greasy hair.
5. Honey
Honey is mostly useful in fighting with the irritating symptoms of greasy hair such as dandruff. Honey contains antimicrobial properties that makes it a useful natural remedy to get rid of dandruff. It is found in almost every Indian household and is also a sweetener in many dishes as well. You can use honey mixed with aloe vera gel to get all the added benefits of both these items. Honey also helps in providing moisture and removing extra oil from your scalp and hair, further treating the common problem of dandruff. It is also known to deeply condition your hair with coconut oil and give a gentle wash afterwards. You can apply a good honey and egg yolk mask on your hair.
Also read: Do You Have A Combination Of Dry Hair And Oily Scalp? Here's Your Hair Care Routine
6. Drink/apply green tea
You can use either green tea or black tea leaves to wash your hair with that rinse to get rid of greasy hair. The tea rinse can do wonders on dull and damaged oily hair or scalp. Caffeine is also acidic in nature like lemon juice and can make your hair lustrous, stronger and provides good volume as well. Dip 1-2 teabags of green or regular black tea in hot water. Then, let this liquid cool down by diluting it with a cup of cold water. Wash your hair and scalp with this mixture. Let it stay for 10-15 minutes and then rinse it off. You can also drink green tea for other beauty and health benefits.
7. Tomato hair mask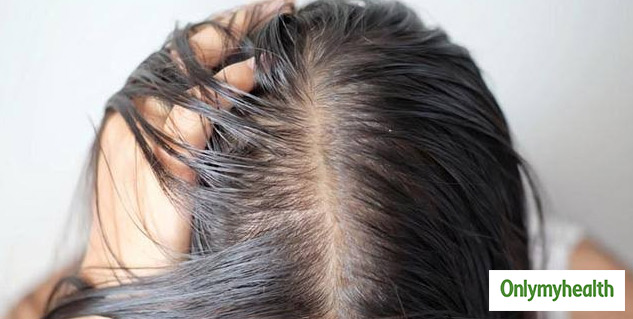 According to a study, tomatoes are also beneficial for your hair and can ho in getting rid of oily hair. It can treat hair and scalp damage as well. Just grind half tomato and mix it with almond oil or tea tree oil. You even can add papaya in this mixture. Apply the hair mask on your scalp and hair, and let it stay for around 10 minutes. Then, rinse it off with lukewarm water to clean the hair mask. You can apply this mask twice or thrice in two weeks to get rid of greasy hair. You can even mix it with cocoa powder. This will give you an effective hair mask that can make your hair non greasy and soft too.
Also read: Unhealthy, Greasy Hair Giving You Sleepless Nights? These 3 DIY Scalp Scrubs For Women Can Transform Hair
8. Lemon juice
Using lemon juice on your hair is also one of the best ways to get rid of greasy hair. It is acidic in nature and can help in fighting the problem of dandruff as well. You can easily apply lemon juice on your scalp and the hair strands too. Just squeeze the lemon juice out of 2 lemons and mix it with a glass of water. Then, apply this on your hair and scalp. Rinse your hair with lukewarm water after letting it stay for 10-15 minutes. You can mix lemon juice with other beneficial ingredients to make a smooth paste.
So, these were some effective natural ways to get rid of greasy hair. You can easily use these home care methods to protect your hair and avoid the excess natural oils. Going natural is the best way to treat any hair or skin problem, instead of artificial products. Therefore, oily hair can make a bad hair day but can be handled by using plenty of remedies.
Read more articles on Hair care