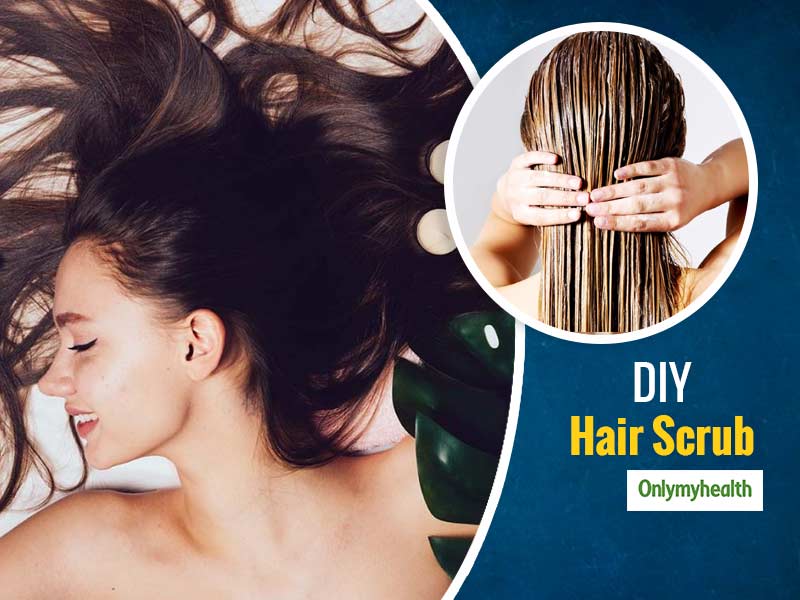 Scalp scrub is a boon for your hair. As our scalp exfoliate dead skin cells after every 28 days and new skin is formed. Our head needs a scalp scrub because it is an oil gland and your pores can get clogged due to hardened oil. This may lead to scalp acne and dandruff. Also, our natural oil can be distributed. This can lead to dry and dull hair with an oily scalp. With the help of Scalp scrub, one can attain long, luscious, and most importantly, healthy hair in a natural way without going to expensive salons or using harmful chemicals products.
But, before starting, here are some basic care tips that one can take during this risky phase, when stepping out of the house is nothing less than a near-death scare:
Here are 3 homemade scrubs that can make for healthy luscious hair:
Multani Mitti Hair Scrub
Multani mitti or fuller's earth is filled with minerals that have numerous benefits. It helps to improve blood circulation, which tends to give healthier and better hair growth. It reduces hair fall and limits bald spots. It protects our scalp. Multani mitti is a mild cleanser that removes germs and bacteria from the scalp and also protects it. Minerals in Multani mitti help to hydrate your scalp. It prevents flaky, dandruff and dry/ itchy scalp issues and keeps the scalp healthy. Multani mitti can be your shampoo and conditioner if used with the right combination of ingredients. It does not damage your scalp like chemical products.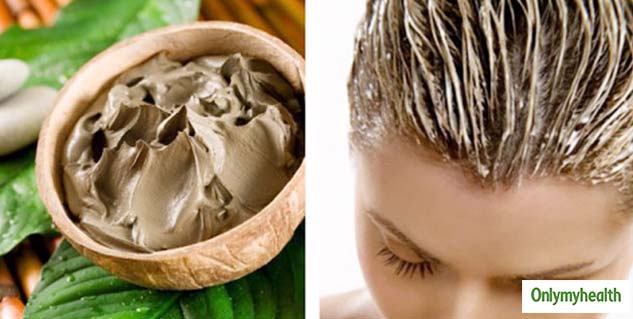 How To: Mix fuller's earth with rose water to make a thick paste. Wash your hair with water and apply the mixture on your scalp. Wash it off after 20 minutes or make a Multani lemon burst.
First, take 2 tablespoons of lemon juice to a bowl then add Multani mitti into the bowl with lemon juice. Add yoghurt and baking soda, mix thoroughly after each new ingredient. Finally, when it turns into a paste. Section your hair into small clusters.
Using a brush, apply on your hair. Use a shower cap to cover it.
Leave for 30 minutes and then clean it. Wash out your hair with non-SLS shampoo if required.
Also Read: Want Glossy Hair? Here Are Some Secret Haircare Tips To Get Naturally Shiny Locks
Fenugreek Pack Scrub
Fenugreek is rich in protein, mucilage and nicotinic acid content, which prevents hair loss, boosts blood flow to the scalp, recharges the hair and provides smoothness. This also helps restore lustre. Fenugreek also has antioxidant and anti-inflammatory properties which prevent dandruff, scalp irritation and acne.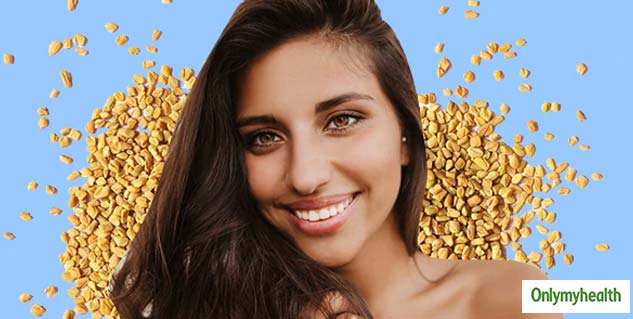 How To: Here's how you can use this pack for its multiple benefits on hair:
Soak the seeds overnight in water. After that mince them into a paste. Add 2 teaspoons of olive oil and lemon juice. Apply the paste on the scalp and leave for 30 minutes and then rinse with water.
Take the pulp of 2 bananas, 1 teaspoon of olive oil, two teaspoons of lemon juice, and 1 tablespoon of sesame seeds. Mix them and apply the paste on the scalp. Leave it on for 15 minutes and then rinse with water.
Also Read: 5 Innovative and Effective Mayonnaise Hair Masks For Common Hair Problems
Detoxifying Salt Scrub
This scalp scrub contains apple cider vinegar, which helps to detoxify your scalp. Apple cider vinegar comprises antifungal properties that will help you to get rid of dandruff from your scalp by killing any fungus around your hair follicles. It also helps you to attain your scalp's natural pH levels.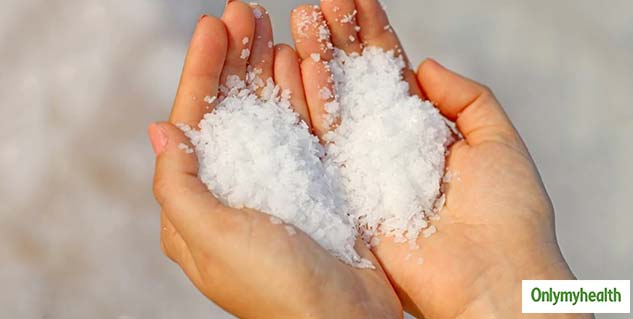 How To:
Add ¼ cup Himalayan ground pink salt, 1 tablespoon apple cider vinegar, 1 tablespoon of coconut oil (melted), 1 teaspoon honey and
peppermint oil. Mix them and then apply a tablespoon onto moist hair. Leave for 15 minutes and then rinse with water. Apply shampoo and conditioner if required.
Read more articles on Hair Care