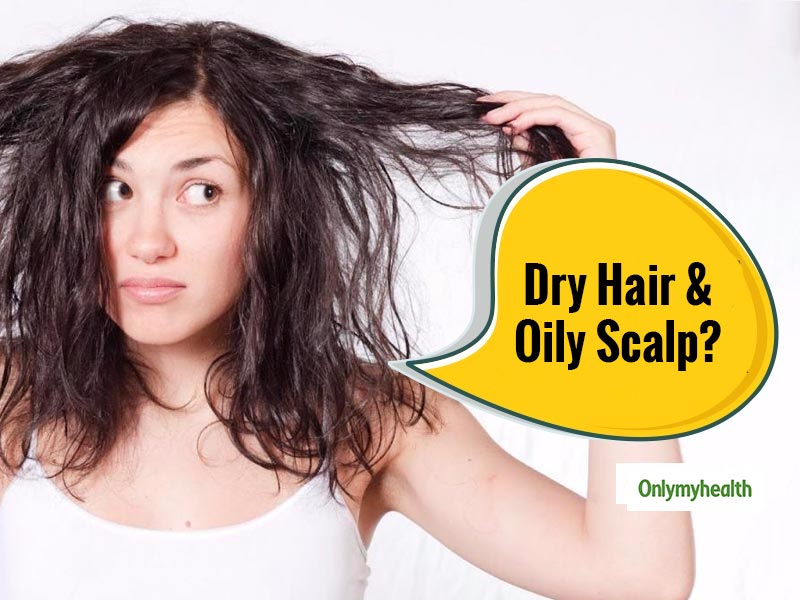 Some people's hair always looks sticky, as they have just massaged oil. Due to stickiness, dust and dirt also accumulate in the hair and makes them look dirty. Moreover, you cannot try as many as hairstyles with sticky hair. The scalp of some people leaks a large amount of natural oil, due to which their hair always looks sticky and oily. Silky, soft and bouncy hair looks beautiful and can be moulded into any hairstyle. But what if you have an oily scalp?
Trichologist Dr Apoorva Shah says that "pollution can damage your hair making it dry, dull, brittle, prone to breakage, trigger hair thinning and cause premature greying. Toxic particulate matter can hamper with the chemical processes in your dermal papilla cells that are present at the base of hair follicles. These cells control the formation of the hair shaft and promote hair growth. They are responsible for hair growth, retention, and the hair life cycle. Particulate matter triggers various concerns leading to hair loss. Exposure of hair follicles to pollutants impair hair proteins, also degenerating them."
"While the toxins in the air can dry out the much-needed moisture from your hair shaft, making it dull & brittle, it can also increase the sebum production on the scalp. This makes the scalp greasy and oily, clogging the pores. This effectively weakens the roots and makes the hair fibre dry. The pH balance of the hair is disturbed as well when exposed to pollution. Your cuticle becomes damaged and the scalp becomes prone to infections." If you are also troubled by the problem of dry hair and oily scalp, then let us tell you 5 easy ways to make them bouncy and beautiful.
Do not touch hair repeatedly
If you keep touching your hair all day long on the pretext of repairing it, then it can also be the reason for sticky/oily scalp. Oil leaks increase by repeatedly touching the scalp. So do not touch your hair again and again. Repeated touching of the scalp is also dangerous because bacteria in your hands can damage the roots of your hair.
Use of shampoos and conditioners
Some people misuse shampoos. To remove the oil present in their scalp, they start washing hair daily with shampoo. But let us tell you that the use of shampoo daily is harmful and it makes the hair weak. Hence, you should know how often to use shampoo. Hair experts generally say that do not use shampoos more than 3 times a week and must apply conditioner after shampoo every time.
Important tip- Conditioners are made for hair, not for the scalp. If you apply conditioner on the scalp, your hair will be sticky/oily.
Use dry shampoo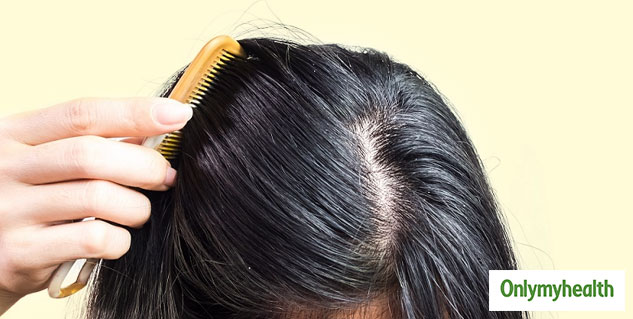 If you are troubled by stick/oily scalp, now you need to change your shampoo. Yes, instead use dry shampoo. These dry shampoos absorb the excess oil of the scalp, clean the hair properly and make them shiny.
Important tip - By using dry shampoo you can get rid of sticky scalp immediately. But dry shampoos cannot be used continuously.
Wash hair with black tea
Black tea has a special element called tannic acid. This element absorbs excess oil from the scalp pores which causes less oil release. So wash your hair with black tea once a week.
How to wash hair with black tea? For this, first, take about 2 litres of water in a pan and add 3 teaspoon black tea leaves and boil it. When the water turns black by boiling, turn off the gas and allow the water to cool. After bathing regularly, soak your hair gently in this water. Now leave it for 5 minutes and then wash the hair with water and a mild shampoo.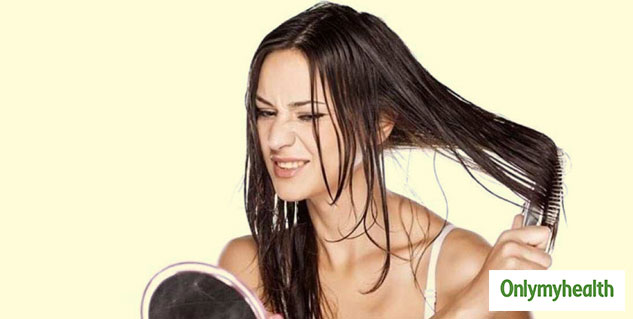 Wash hair at night
If you have a sticky/oily scalp, then you are advised to wash hair at night. After washing, spread your hair on the pillow and go to sleep. This will make you sleep better and will make your hair more bouncy. The more you tie your hair, the more oily scalp will become. So wash hair at night and get silky, soft and bouncy hair in the morning.
Important Tip: Follow a disciplined hair care routine, oil-wash-condition-deep condition your hair regularly, protect your hair when you step out, stay hydrated, minimise the use of styling equipment and consume a balanced diet. This can help combat the effect of pollution on your hair & scalp.
Read more articles on Hair Care