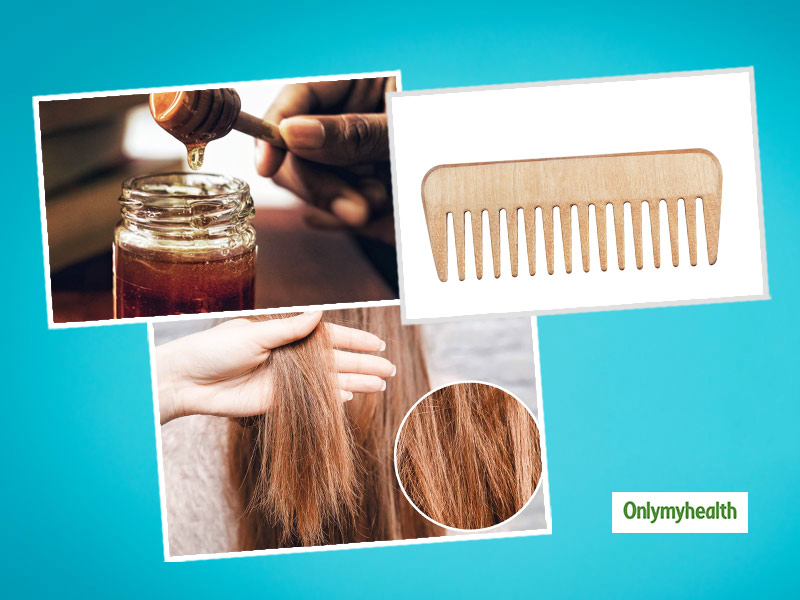 Healthy, shiny hair is essential to beauty! Yet, we see so much hair loss today! The most common hair damage causes are hairstyling methods that employ chemical lotions, like dyeing, colouring, straightening, waving and bleaching. These methods weaken the structure of the hair and alter it. Damage is caused by heat applications like styling wands, tongs, and excessive use of hairdryers and irons. Your hair type is diverse; just like your skin is different from everybody else. Hence, you require something that will suit your hair. Different hair spa treatments serve additional purposes. Depending on your hair concerns, your spa therapist will recommend a suitable treatment. There's a perfect treatment for all kinds: dry hair, thin hair, hair fall or any other. You may think these hair spas will damage your hair and cost you a fortune, but actually, they save your hair and prevent them from any further damage. Regular spas can bring you the hair you wished you had!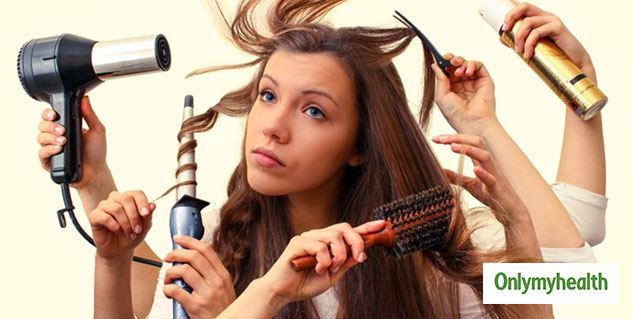 What hair spa treatments do to your hair? Explains Beauty and Skincare Expert Shahnaz Husain
Hair Spa treatments help to restore health and lustre to damaged hair. They are complete treatments for the hair, stimulating the follicles and promoting healthy hair growth. They also help to restore beauty to the hair, by improving its texture and conditioning it. Luxurious deep conditioning, head massage and other procedures are built into hair spa treatments. Hair spa treatments not only beautify the hair but also restore health to the scalp. Today, with stress being a contributory cause of many ailments, spa treatments have also become relevant in stress reduction. They not only restore health to the hair but also induce relaxation. They include head massage with warmed oil. The ayurvedic head massage follows a specific technique, which helps absorb oil deep into the scalp. Gentle pressure is applied on specified points. This is said to direct the flow of energy along desirable channels.
Also Read: DIY Garlic Shampoo: Make Your Anti-Hair Fall Shampoo At Home
Which is better hot oil or hair spa? Heat two parts coconut oil with one part of castor oil. Apply on hair ends too. Soak a towel in warm water, wrap the hot towel around the head like a turban while squeezing it out of the water. Please keep it for five minutes. Repeat the warm towel cover three or four times. Avoid vigorous massage. Massage the scalp gently, using only the fingertips, actually moving the scalp in small circular movements. Keep the oil on for 30 minutes. Wash the hair with mild herbal shampoo. Wrap the towel around the head to dry the hair, and allow it to absorb excess water. Allow the hair to dry naturally.
Tea water hair spa treatment: For conditioning, mix one teaspoon each of vinegar and honey with one egg. Yoghurt may be added instead of egg. Massage the mixture lightly into the scalp and leave on for 20 minutes. Rinse the hair and use a tea and lemon rinse. Make tea-water by using green tea bags or adding hot water to green tea leaves. You must have five to six cups of tea-water. Cool, strain, add the juice of a lemon and use as a last rinse after shampoo. Treat the hair that way because your hair is like a delicate fabric.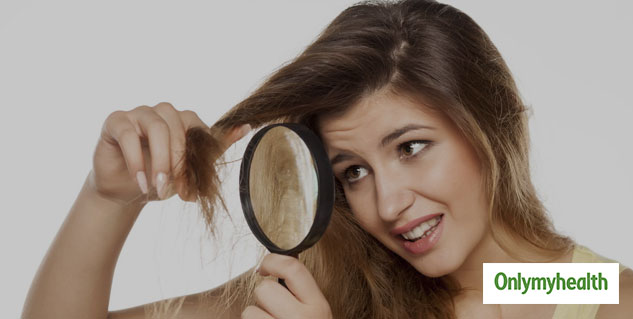 Ayurvedic hair spa treatment: Different hair packs are also applied according to hair type or specific need. Protein packs or Ayurvedic may be used, containing herbal extracts, like amla, bael, Brahmi, mint, neem, Triphala, etc. Ayurvedic packages also help oily, dandruff-prone or problem hair. You can give yourself a natural Hair Spa Treatment for damaged hair at home. You will need a mild herbal shampoo, plastic shower cap, towels, wide-toothed comb, and some natural ingredients.
Herbal hair butter spa: You can give deep conditioning treatments with Hair Butter, depending on the hair's texture and the damage's extent. It is lightly massaged into the hair and then left on for half an hour. It coats the hair and repairs the hair's outermost layer (cuticle), which gets stripped and destroyed with chemical lotions for colouring, dyeing, perming, or straightening the hair. Hair butter pack softens the hair texture and adds lustre. It also helps sun-damaged hair.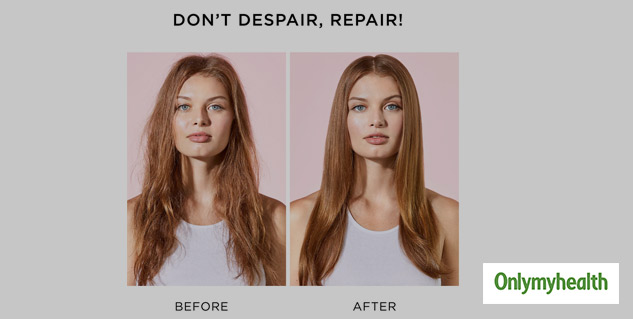 Since the time that friend of yours had a hair spa appointment flaunting wonderfully delicate hair, have you been thinking about treating yourself? Be that as it may, you have an excessive number of questions in your mind - from whether it's precious to whether it is worth your hard-earned money or its side effects. Neha Sharma, Founder, Lucullan Studios, has made your decision easier! She spilt out all you need to know about hair spas. Here are some of her favourite hair spa treatments that you must try to save your hairs' health!
Hair toning spa cream treatment: Toning treatments are used to address the shade of the hair, Perhaps your blonde turned out a little too golden once the foils were taken out, or your red has blurred as reds do, a toning treatment can be applied after the underlying shading administration to consummate your hair tone, or in the between of a colour service as maintenance. Generally used at the cleanser bowl, this treatment is left on the hair somewhere in the range of 15-20 minutes and afterwards flushed flawlessly. Toning treatments can expand your hair tone, forestall fading, and right, a considerable number of colouring sins. Professional application is significant because helped hair will immediately get the style. Dodge a hair colour setback and get an in-salon Toning treatment instead of examination with boxed technique at home.
Hair detox spa treatment at home for dry hair: Detox hair treatments dispose of the build-up on the hair shaft that outcome from an excess of item utilization or synthetic compounds, for example, chlorine. A detox treatment improves the hair and scalp's soundness by explaining the hair shaft and can animate hair development. Build up is a filthy word, and we, as a whole, have it. Detox treatment will purify your braids and add body while eliminating the impurities that make it dreary. If you utilize many styling items or will, in general, avoid the cleanser a few times each week, detox treatment is for you.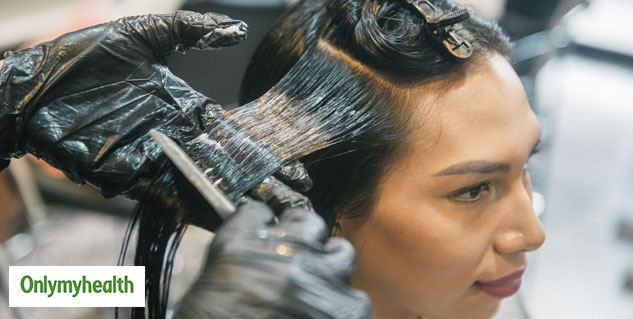 Which is better hair straightening or keratin treatment? Want to fight your crimped hair and win? Keratin Complex has been a mainstream hair smoothing service for more than ten years and can give smooth outcomes for a long time. This treatment is also famous as Brazilian Blowout, relaxers and keratin medicines can transform hair from wavy to straight. Keratin spas are ideal on the off chance that you have wavy or bunched up hair that will not stop and you need smooth outcomes without crafted by utilising level irons and styling products at home.
Head spa and scalp scaling treatment: If you have a dry and itchy scalp, and in-salon scalp treatment can be a valuable help that not just feels brilliant, it can generously address the scalp oil creation and improve hair development. Whether you are fine hair is overloaded by a sleek scalp or inclined to flaky patches, a sound scalp is fundamental if you need solid hair. A scalp facial is a developing Japanese trend generally known because of the after-effects of improved scalp skin. It's ideal for everybody. Scalp scours, and serums are the new healthy skin for hair.
Conclusion: The next time you wind up battling hair breakage or gazing down at split ends despondently, have confidence a haircut isn't the only solution for damaged hair. Look into these treatments and make ordinary an excellent hair day with an expert salon treatment.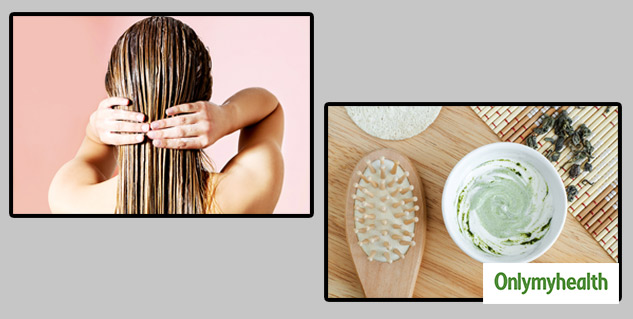 Read more articles on Hair Care