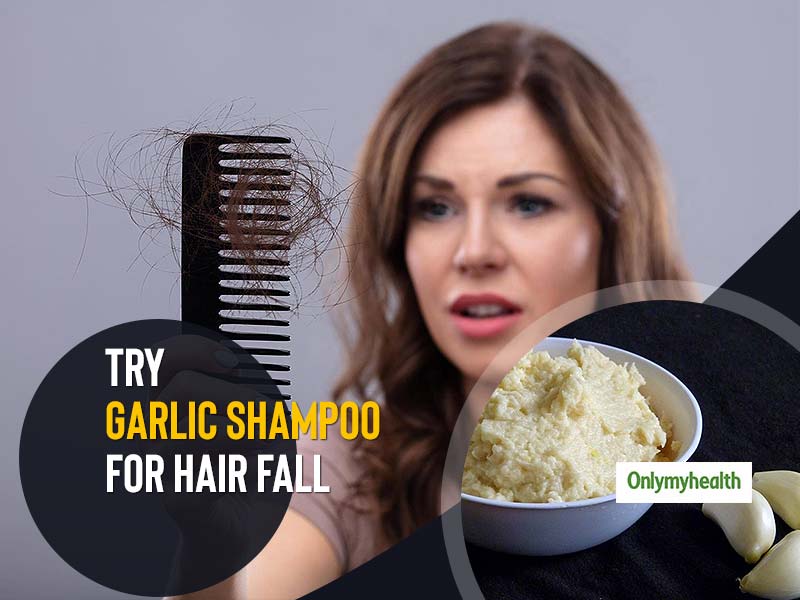 If you are tired of switching different hair care products hoping to inhibit hair fall, try garlic shampoo. This natural shampoo would put a full stop to your hair woes and relieve your hair worries. Hair fall is a common problem in the winter season. Seeing your hair falling on the floor while combing is a heartbreaking moment. It takes a lot of time and effort to grow your hair and letting them fall isn't easy.
To prevent hair fall, hair breakage, dandruff, split ends, etc. we unhesitatingly use all kinds of shampoos, conditioners, serums and oils. Most of them contain chemicals that may temporarily fix your hair problem but as you cease their use, the problem reoccurs. Thus, natural treatment is the best permanent fix with zero side-effects.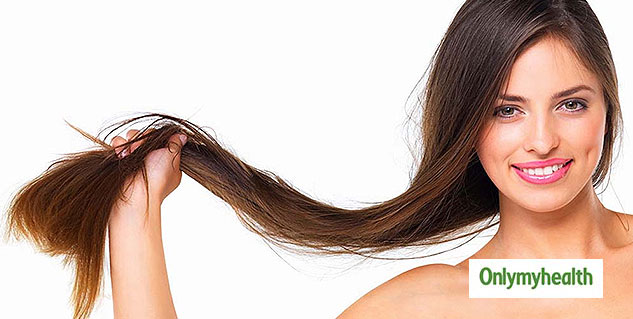 DIY Garlic Shampoo
Garlic is considered as very beneficial for hair. It contains many elements that boost the growth and strength of the hair. You can either buy organic garlic shampoos from the market or prepare it at home. If you are keen to know how to make garlic shampoo at home, keep reading.
Ingredients required to make garlic shampoo
Garlic Cloves- 15
Olive oil- 1 teaspoon
Peppermint oil- 3-5 drops
Tea tree oil- 3-5 drops
Organic or Herbal shampoo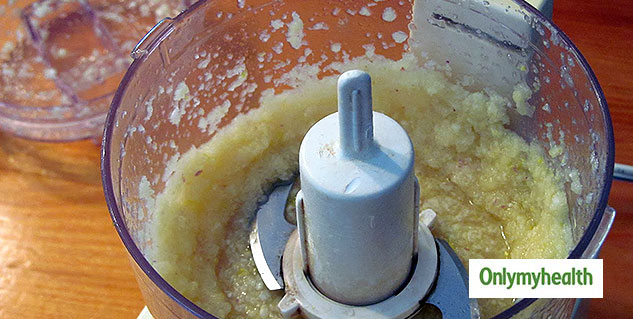 How to make garlic shampoo at home?
First peel the garlic, wash and clean it thoroughly.
Blend these garlic buds (grind them) and make a paste.
If you add some water while grinding garlic, the paste will become soft and creamy.
Once the paste is formed, take it out in the bowl and add olive oil and peppermint oil to it.
Mix these two well in a paste with a spoon.
Now mix this paste well in your regular shampoo and use it.
You can use this shampoo 2-3 times a week. This will help in the problem of hair loss, breakage, roughness and thin hair very soon.
Also Read: 5 Vegetable Juices To Treat Hair Problems And Promote Hair Growth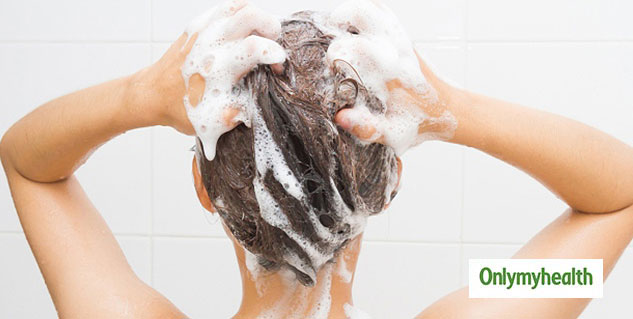 If you can't prepare yourself, buy an organic garlic shampoo like Dabur Vatika Garlic Shampoo.
Haircare benefits of garlic shampoo
Garlic is beneficial for your hair as well as skin. Therefore, applying it on the scalp also strengthens the hair and provides you with the nutrients needed for hair growth.
The olive oil used in this shampoo makes your hair shiny and beautiful. Apart from this, the use of olive oil also controls the strong smell coming from garlic.
Garlic improves blood circulation. This is why when you use garlic shampoos, your scalp increases blood circulation. This results in good hair growth and hair become thick.
Garlic detoxifies the scalp to prevent the buildup of problem-causing bacteria.
The tea tree and peppermint oil used in this shampoo have great anti-bacterial properties. These boost scalp health and strengthens hair from the roots.
Read more on Hair Care