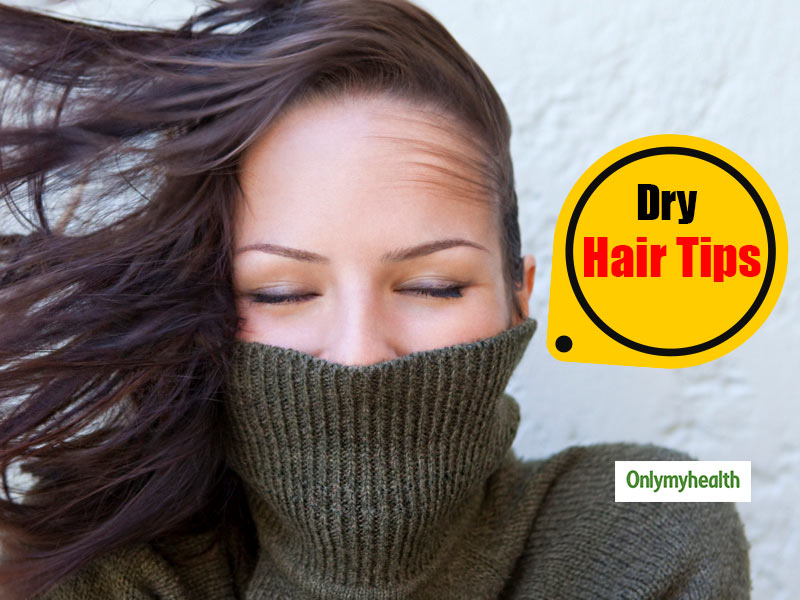 Who doesn't want beautiful hair all year long? But when winter comes, the cold outside combined with the heat of the dryer can damage your beautiful tresses. The scalp becomes prone to dehydration, resulting in dryness. You can overcome these hair problems by treating your manes to a hair-care routine.
Tips to Protect Hair from Dryness:
Don't wash your hair too often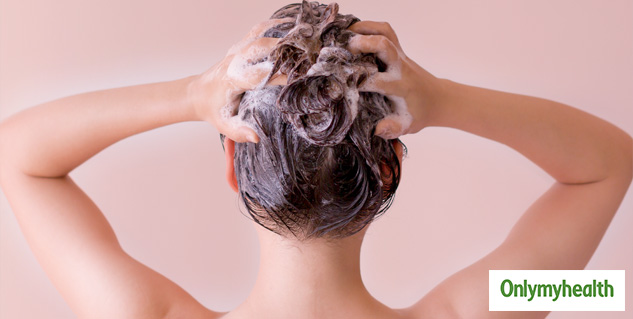 If you can, avoid washing your hair too often. Washing your hair twice or thrice in a week is enough to clear out dust and the debris. If you have dry hair, over washing will make them look brittle and lifeless.
Commit to hair treatments
If you want to get rid of dry hair, you should focus on hair treatments to restore the lost moisture. Hair dries out in the winter season and a good hair treatment every weak or month will help reciprocate the damage.
Also Read: These 5 Reasons Explain Why Almond Oil Is A Must For Better And Beautiful Hair
Avoid styling products
Styling products produce a lot of heat and using them frequently will definitely make your hair even drier. To keep your manes in the best shape, you should completely avoid styling products. But for some reason you can't, then use a good heat protecting hair spray.
Hydrate hair with oil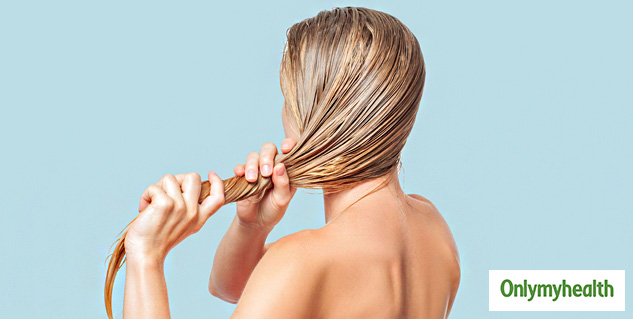 Dry hair takes all the moisture away from the scalp. Hydrating them regularly with a mild oil such as almond oil, coconut oil, jojoba oil and olive oil. To keep the moisture intact, cover your hair with a beanie or a scarf.
Cut down on hot showers
Hot showers are a big no when it comes to washing your hair. Irrespective what type of hair you have, it will make your hair prone to breaking and more brittle. Your best bet is to skip hot showers at all costs. Moreover, a long hot shower will make the scalp itchy, dry and irritated.
Use hydrating masks for moisturizing
Keeping dry hair moisturized is as important as keeping your skin moisturized. You can spend tons of money on over-the-counter products, but nothing can beat your grandmother's "nuskhe". Homemade hydrating hair masks are a treat for dry hair. Mixing the ingredients sitting in your kitchen right now will help revive dry hair.
Also Read: Troubled By Hair Loss? Include These 5 Zinc Rich Foods In Your Diet
Regular trims work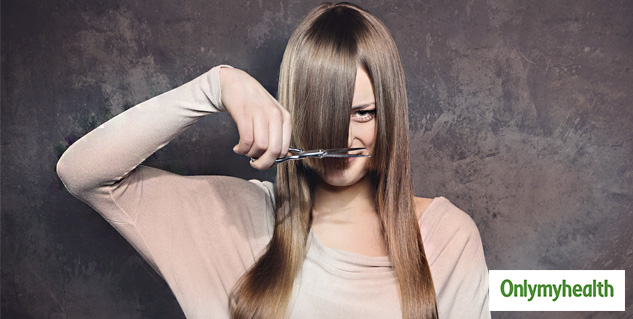 Getting regular trims will help you get rid of dry ends, split ends, frizzy hair and whatnot. It is the most effective way to keep your hair in a healthy state. You don't have to get a haircut every month, just a little trim.
Do not tie your hair
Keep your hair down as much as possible to avoid additional hair breakage. Tying up your hair with a crunchie will cause them to break and add to the problem. Let the hair loose with the moving breeze of the winter sun.
Wear a hat
Covering your hair with a hat will protect them from damage caused due to the cold winter. Style your outfits with cool hats to enjoy the cold season without fussing over your hair.
Read more articles on Hair Care