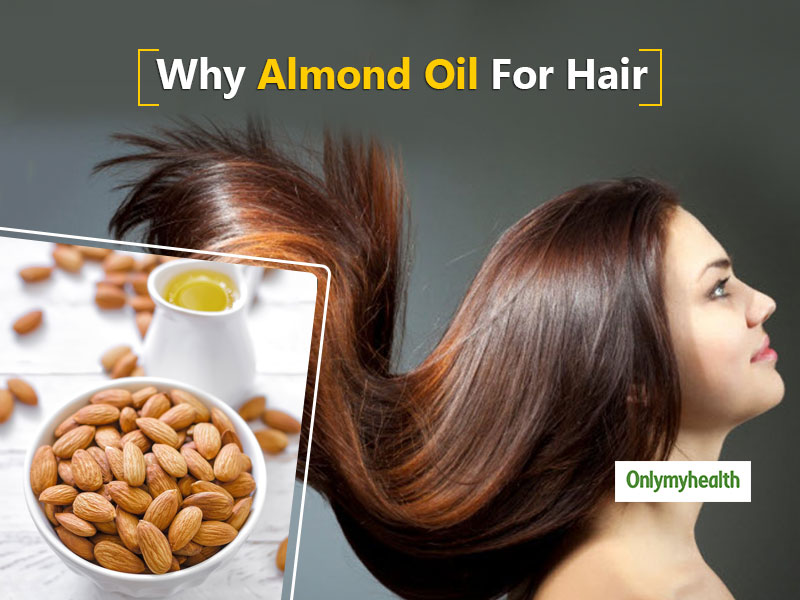 Almond oil is one of those ingredients which is known to be very much beneficial for the skin. Still, very few people know about its benefits on hair, as almond contains abundant fatty acids, vitamin-e and magnesium it can treat hair fall and boost the hair-health. Being a natural antioxidant, almond oil is a natural emollient as well as a moisturiser. A few drops daily, and it can do wonders for your hair by nourishing the scalp and adding shine and silkiness to your hair.
In this article, we will tell you about the 5 most important uses of almond oil in making your hair healthy and beautiful:
Treating scalp conditions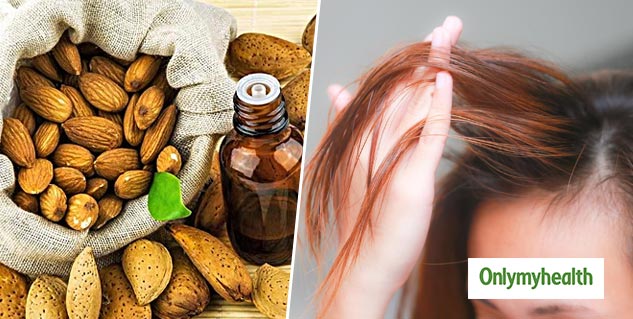 Almond oil helps in treating itchy or flaky scalp conditions, rubbing a small amount of almond oil to your scalp can increase the blood flow in them. Besides, it also introduces powerful antioxidants to the scalp. Further, almond oil is beneficial in eliminating dandruff from hair. For better results, one should apply it on scalp mixed with amla powder and therefore massage it for a few minutes before using an appropriate shampoo. Almond oil is also helpful in cleaning up bacteria that dwell up deep within the pores.
Stronger hair
Almond oil helps in making hair stronger because it's rich in magnesium, which can do wonders for your hair. A five minutes massage every day, and here you go, the antioxidants in almond oil neutralise problematic free radicals that can affect hair health. It also helps in tackling the damage caused by pollutants to your hair. For the same, take herbal henna in the morning and soak it overnight, the following morning mix it with an egg and add a drop of lavender oil. Keep the mixture on for 15-20 mins and apply it to your hair for an hour or so before washing it off.
Also Read: Troubled By Hair Loss? Include These 5 Zinc Rich Foods In Your Diet
Treating hair loss and split ends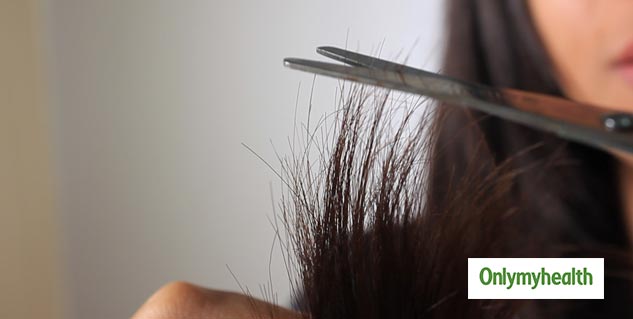 Almond oil contains healthy nutrients for hair like omega-3 fatty acids, phospholipids, vitamin E and magnesium. Using almond oil daily can strengthen your hair, making it an optimal cure for treating hair loss. If you are taking hair trims regularly but still not helping then almond oil can come to your rescue. One has to cure split ends from its roots….almond oil is the answer. If you are suffering from split ends, warm around 100 ml of almond oil every day and massage it through your hair for about 10-15 minutes. No doubt it can work wonders for your hair if applied regularly.
Soft hair
Almond oil works as an emollient for your hair, which means it is capable of filling in gaps where required on the very cellular level. It gives them much-needed hydration which helps them look shiny and feel softer. Thus, making it softer and smoother to touch and also giving it a shiny look altogether. If one applies almond oil regularly, it can make your hair easier to comb through and style accordingly, without any fuss.
Also Read: Does Your Hair Become Oily and Sticky In Winter? Here's How You Can Fix Them Up
Hair growth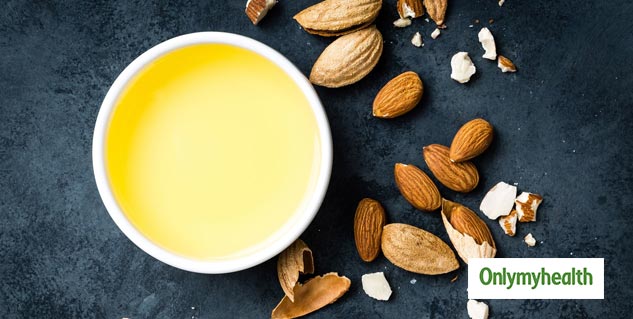 Almond oil can make your hair grow faster as compared to any other oil, though this is not something which is proven yet, almond oil contains a higher amount of Vitamin E as compared to any other oil. It is also rich in magnesium, which prevents dandruff and hair damage. It provides enough nutrition to the hair follicles, which results in reducing hair fall.
ALMOND HAIR CARE TIP: Almond's being rich in omega 3 and 6 fatty acids, helps in promoting enough healthy blood flow that also promotes hair growth. Regularly massaging a combination of almond, rosemary and lavender oil can give better results in curing the damaged hair and also ensuring the growth of silky and non- frizzy hair, therefore, encouraging hair growth altogether.
Read more articles on Haircare