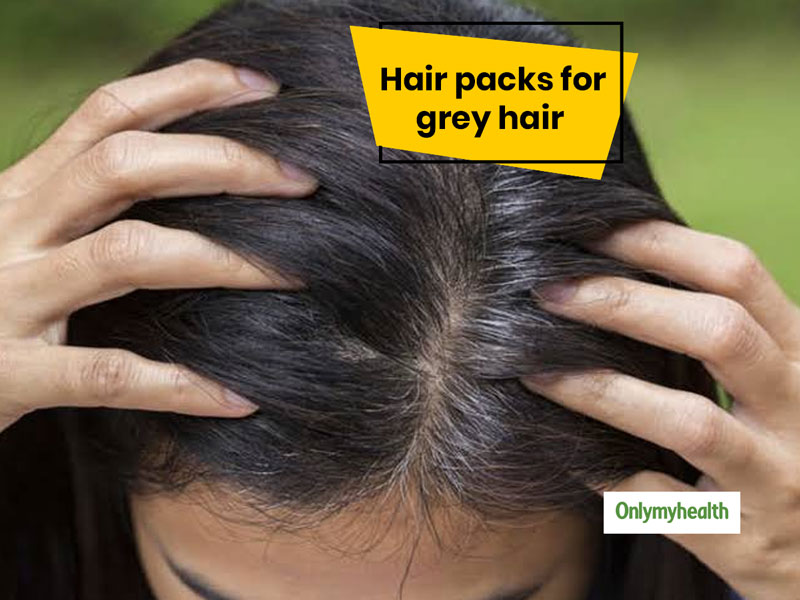 Are you also sick of those grey hair strands and want to cover them? Well, there are many natural remedies and nourishing DIY hair masks that can help in getting rid of this problem. Hair care can be quite tough at times as there are many major factors affecting it, including weather conditions, not taking proper care, poor diet, etc. Most men and women start developing grey hair even before their 30's. Stress and nutrient deficiency are two major causes for hair fall and premature greying of hair. You can talk to a hair care expert to treat this issue and if you can use home remedies. Read this articles further to know about some hair masks for covering grey hair strands at home.
Hair packs for grey hair
There are some natural ingredients that are used in preparing hair packs at home. These items can help with several hair care problems such as split ends, premature greying, dry scalp and dandruff. Remedies like amla, coconut oils and others have properties that are beneficial for an individual's beauty care routine. Here are 3 hair masks for grey hair:
1. Amla powder and coconut oil hair pack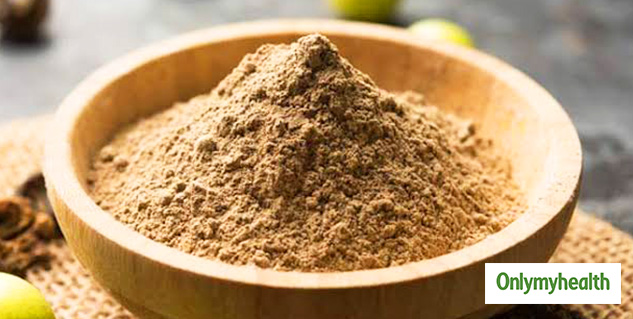 Ingredients:
Grounded curry leaves
3 teaspoon amla powder
2 tablespoon coconut oil
Steps:
Heat coconut oil in a vessel to make a smooth hair mask
Then, add grounded curry leaves and amla powder in the oil
Mix it properly to form a paste for applying
Let it cool and apply on your scalp as well as hair strands
Give a gentle massage and let it stay for atleast 1-2 hours
Wash it off using shampoo and conditioner
Repeat this atleast thrice for a week
How is it useful:
Amla is a popular super food that is consumed by almost everyone. It is a rich source of vitamin C and can help in boosting your immunity and stopping cellular damage. Just like its health benefits, amla is beneficial for your skin and hair as well. It contains calcium and reduces oxidative stress that helps in promoting hair health and treat premature grey hair. Along with that, curry leaves help in darkening the hair and amla powder prevents premature grey hair.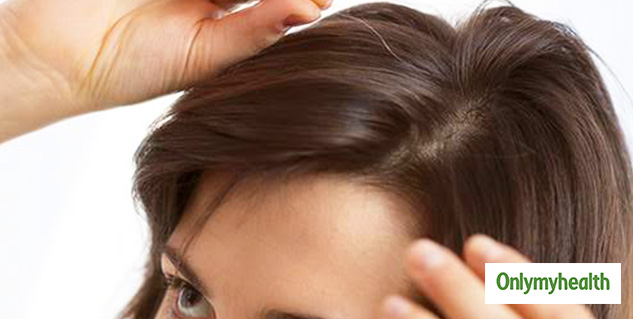 2. Potato juice and curd
Ingredients:
Potato juice
3 tablespoon curd
Steps:
Heat a pan and boil some potatoes
After a few minutes, strain the water and put the potatoes away
Add 3 tablespoon curd in the potato juice and mix it properly
Then, apply it on your hair strands and scalp for grey hair strands
Rinse it off after a while
How is it useful:
Potato is loaded with antioxidants that can help in darkening your hair and thus covering grey strands. While yogurt is a good probiotic that can promote hair health and help in treating premature greying of hair. You can also add a few drops of coconut oil in it.
Also read: Prevent Premature Graying Of Hair By Including These Foods In Your Diet
3. Black tea hair mask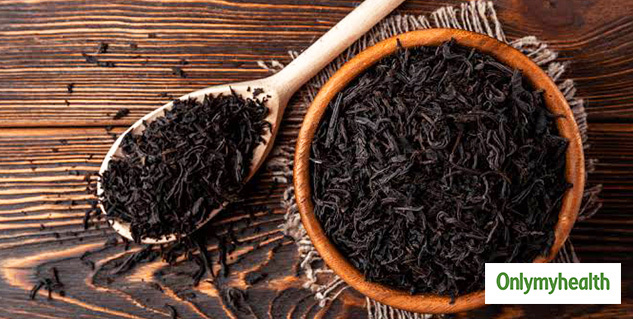 Ingredients:
Black tea leaves
4-5 tulsi leaves
Steps:
Put 4 tablespoon of grounded black tea in a pan
Then, add 4-5 tulsi leaves and boil them together
Let this cool down and wash your hair with this water
Repeat this process twice a week to darken those grey strands
How is it useful:
Tulsi is a good source of Vitamin C and is being used as an ayurvedic remedy to treat hair problems since many years. On the other hand, black tea is full of tannic acid which can help in darkening your hair effectively within sometime. You can even rely on having black tea everyday for the beneficial nutrients. This natural DIY hair mask is a good way to cover the grey hair strands.
Read more articles on Hair care