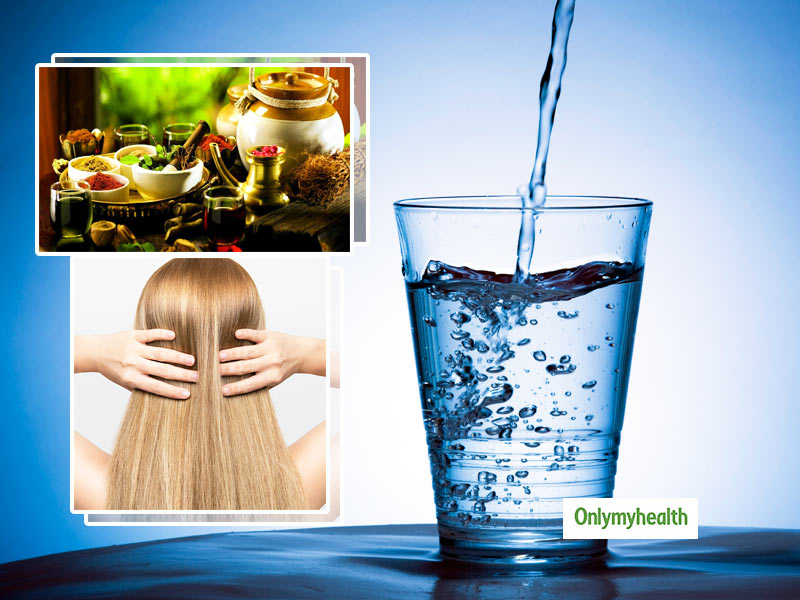 What to do to get smooth, silky and shiny hair? The problem of hair damage/loss has become quite common these days. Some of the most frequent hair loss causes are stress, nutritional deficiencies, dandruff, excessive oiliness of the scalp, illness, thyroid imbalance and hair damage, caused by hair colouring/dyeing, bleaching, straightening, perming etc. Hormonal imbalances during menopause, or after pregnancy, also cause hair loss. In men, hair loss can be due to hormonal or hereditary factors. Chemical colourants and dyes make the hair dry and brittle, leading to hair breakage and loss. One always takes time for food, fitness and fashion resolutions, but your hair needs some TLC too. Talking about hair goals, most people wish for softer, longer, stronger and healthier hair, but many fail to work towards it, assuming that it will take up a lot of time and effort.
But fret not, given below are super easy to do hair care tips for super soft and healthy tresses.
Eat a variety of vegetables, nuts and seeds: Growing one's hair out can be a bit of a process; regular care and nutrition play an essential part in producing robust, soft and healthy hair. By including various nutritionally dense foods, you provide your body with the micronutrients that your hair needs for strength and growth, like antioxidants and B vitamins. Additional supplements in your diet such as Oily fish, avocado, extra virgin olive oil must be included since they contain omega three and fat-soluble vitamins that can help support shiny, healthy hair. Following a healthful diet is essential to ensure healthier hair, especially during the winters. What you eat plays a significant role in how your hair works. The excessive dryness in the air, brought by the winters, needs to be countered by the scalp, a combination of iron, protein-rich foods and Vitamin C fights hair fall and helps restore your scalp health. Additionally, include more omega six and omega-three food in the diet such as almonds, walnuts and eggs.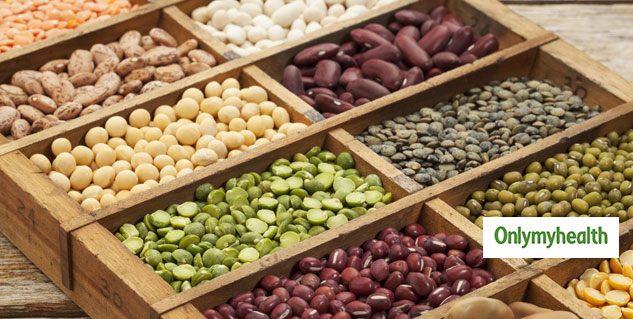 Weekly Treatments and Hair Conditioning: 2020 has taught us to be self-reliant and focus on our health. So, its time to take your hair health in your own hands. This might be the most efficient but also the simplest step to haircare if done regularly. Regardless of your hair type and texture, one can deep condition at home with a few drops of Aloe Vera or Coconut Hair oil to maintain hair health and keep the tresses soft and well-nourished. Do this at least 2 times a week and see the wonders a simple oiling practice can do. The miracle combination of Aloe Vera, which conditions the hair, and Coconut hair oil, which nourishes the hair, results in the hair so soft and healthy that you will want to keep touching it. Many women buy conditioners from the market, but do you know that homemade hair conditioners also prove very useful? Conditioners of coconut oil and olive oil work to soften the hair from within and are also very economical.
Hair cleansing routine: Cleansing is an essential routine for your skin as well as your hair. Especially during the winter season, regular hair cleansing is a necessity. If you have chemically treated or coloured your tresses, make sure your cleanser contains pH balancing effects and exceptional moisturizing. Opt for a sulfate-free shampoo, if you wash your hair daily, as it prevents scalp dryness. Many women prefer to use a particular shampoo brand, but for healthy and strong hair, it is not right to apply the same shampoo for a very long time. If you want to maintain your hair health, then change your shampoo at a difference of a few months.
Hydration is critical: Water intake and sleep quality directly reflect on your hair quality. Do you know that a single strand of hair is made up of twenty-five per cent of water? Hydration starts from within, and drinking enough water helps energise and encourage hair growth from root to tip. Additionally, staying hydrated helps your body function better and also stimulates a healthier scalp. Just like skin, hair needs constant hydration.
Regular haircuts: Regular trims can improve the look and feel of hair, by trimming unhealthy ends, your hair will have fewer flyaways and breakage, making it look softer and even feel thicker. Staying up to date with your trimmings and haircuts can prevent the hair from further damage by split ends extending up the hair shaft. Prevention is critical when it comes to treated hair.
Comb your hair correctly: Brushing your locks daily, will help clean your hair trapped dead skin cells, by removing dirt and residue from various styling products you use. A right combing method will help boost blood circulation in the scalp (with a wide-tooth comb) leading to reduced dryness and better growth. Thus, keeping your hair looking clean and sharp every season.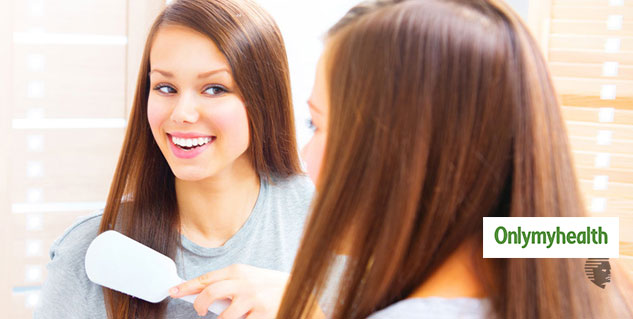 Haircare Tips by Beauty and Skincare Expert Shahnaz Husain
Shahnaz Husain's Ayurvedic Hair Care: Protect your hair naturally from harmful chemicals' effects with these tips.
If there is a constant itching in the head due to dry hair (and no shampoo being used), consult a doctor about it. Sometimes the scalp also has an itching problem due to deteriorating pH balance of the scalp. If you want, you can use shampoos made from natural ingredients at home or take medicines and medical shampoos given by the doctor.
Hair loss and dandruff have been controlled with tried and tested Ayurvedic ingredients, with powerful healing properties. Many of them are known to calm the nerves, induce relaxation and reduce stress. They also contain vitamins, minerals, enzymes and other valuable substances imperative for hair health.
If you enjoy making different hairstyles, note that the use of heating tools in hair styling is not suitable for hair health. Using a dryer or straightener eliminates the hair's natural moisture and makes the hair rough and dry. This can also increase the problem of hair breakage and loss.
Hair should be washed with cold water. The oil and natural moisture get washed away with hot water, and the hair looks lifeless and dry. Simultaneously, washing hair with cold water keeps them a natural moisturizer and hair follicles are also closed, which does not cause hair loss.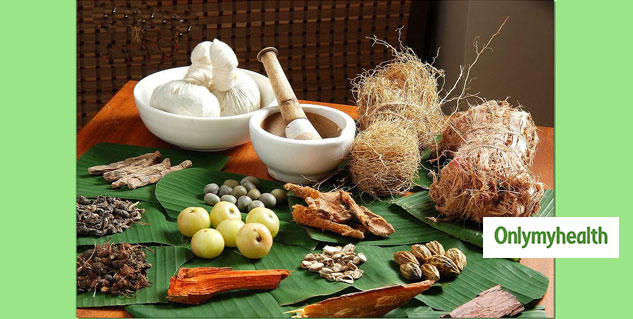 Shahnaz Husain advises multiple ayurvedic ingredients like amla, Brahmi, shikakai, bhringaraj and manjeeshtha, which condition the hair and adds body and shine. The formulation conceals grey hair most effectively and promotes healthy hair growth at the same time.
Herbs like Brahmi, Bhringaraj and Manjishtha have powerful tonic properties. Amla is the superb source of Vitamin C and also helps to restore the ideal balance. Triphala, a combination of three herbs, promotes hair growth and is a highly effective herbal hair tonic.
It is necessary to choose the correct products to protect the hair. Harsh effects disturb the average acid-alkaline balance, which can aggravate dandruff. If your work entails travelling long distances, wash the hair more frequently, with mild herbal shampoo.
Conclusion: While these steps are relatively easy to keep up, it is essential to be regular. Remember achieving soft hair goals just like any other goals is a process, and so it is curial to be regular to see results towards your goal of healthy, rejuvenated, soft locks.
Read More Articles in Hair Care